Miracle-Gro® LiquaFeed™ All Purpose Plant Food Starter Kit
Miracle-Gro® LiquaFeed™ All Purpose Plant Food Starter Kit
Miracle-Gro LiquaFeed All Purpose Plant Food Starter Kit contains a trigger locking system for continuous spray. This product contains 4-spray patterns: jet, shower, flat and stream and a feeder unit and one refill bottle.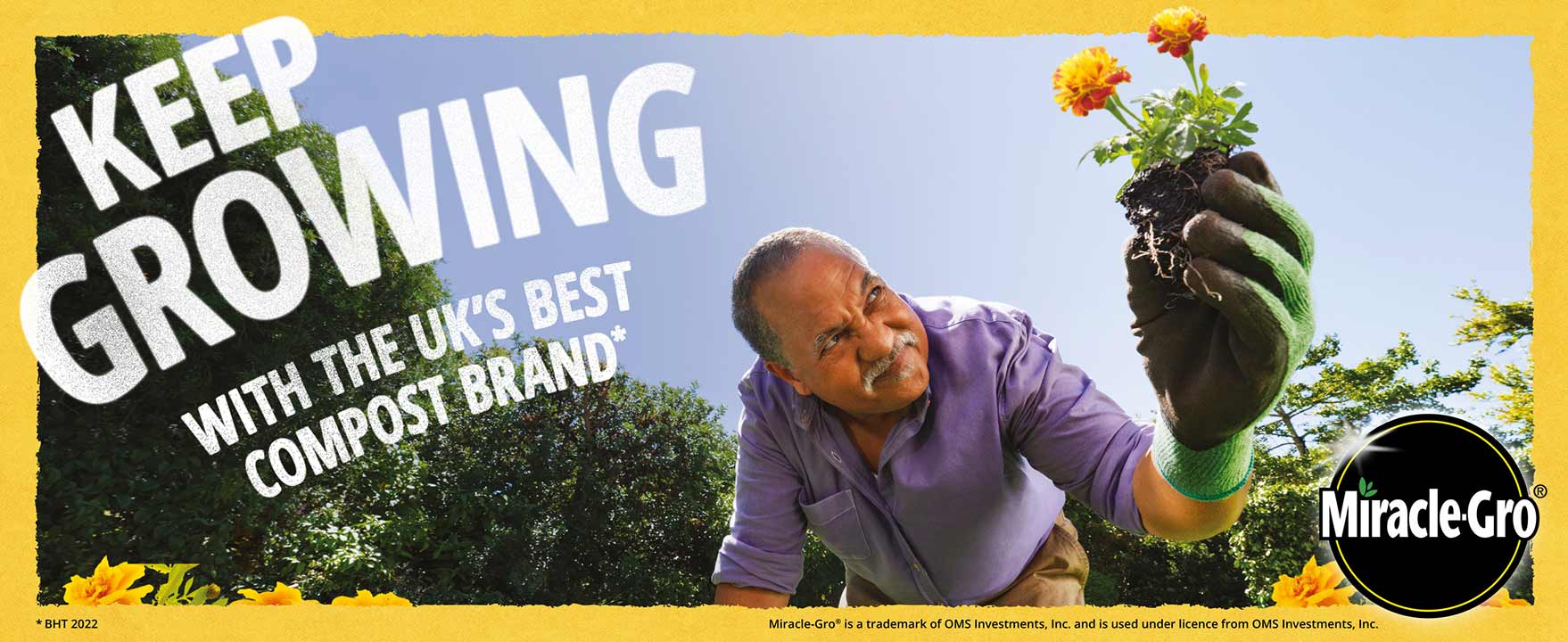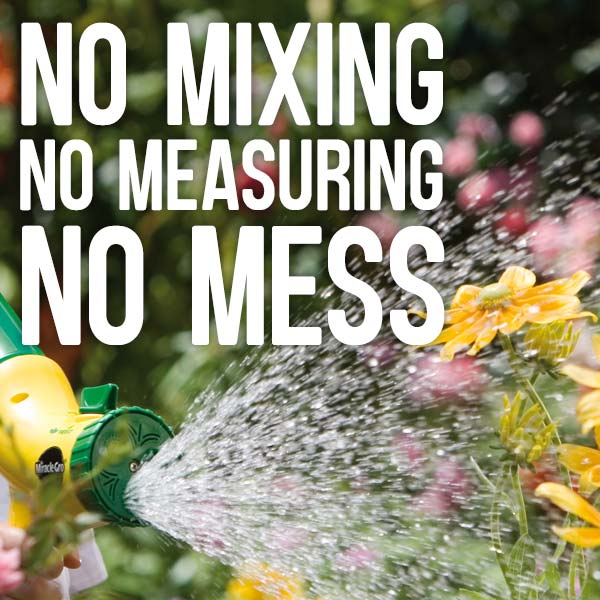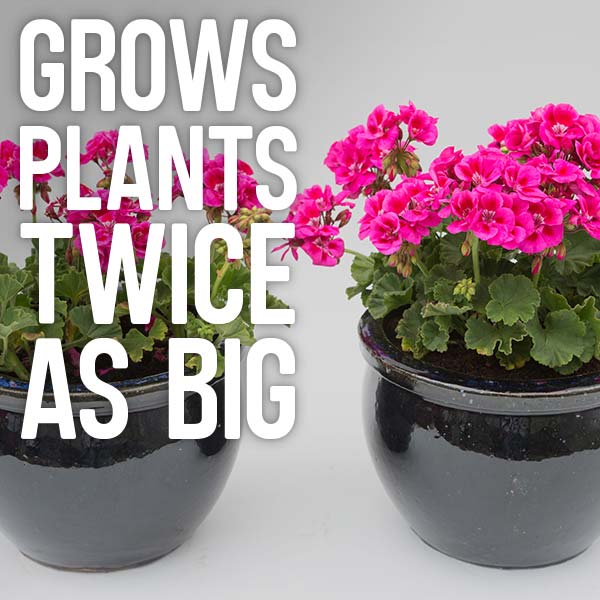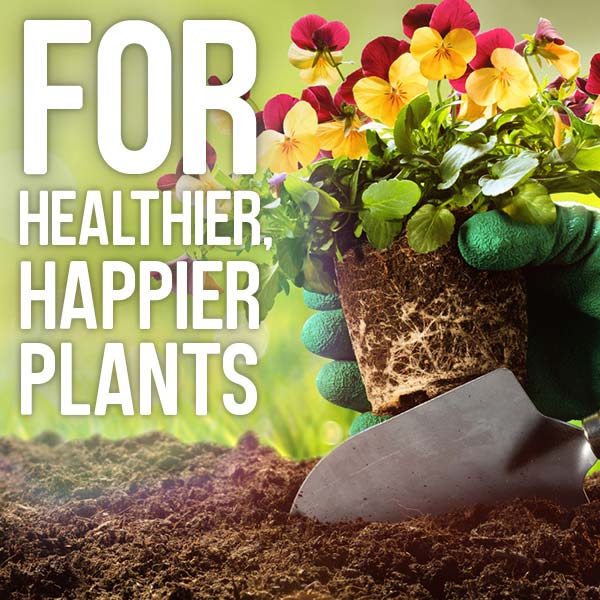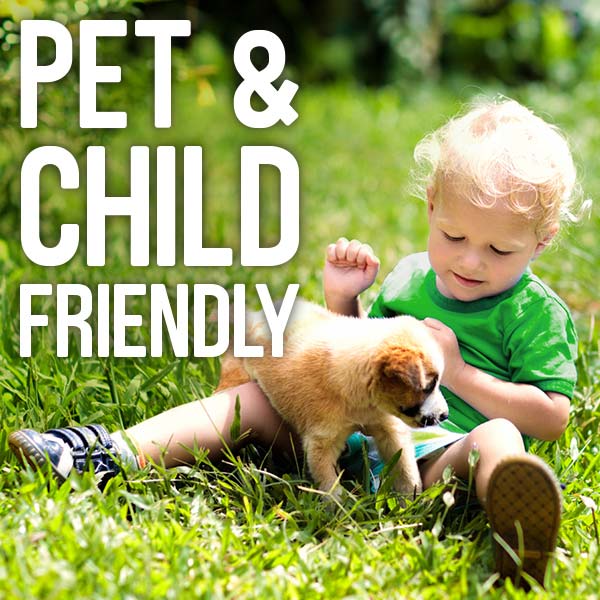 How to use
Attach feeder to garden hose.
Insert LiquaFeed bottle by removing cap and twisting into LiquaFeed feeder.
Feed by spraying on to leaves and soil of all plants to instantly feed while you water. Each bottle will feed 40m² (400sq feet) in about 20 minutes depending on water pressure.
---
Where to use
Miracle-Gro LiquaFeed can be used to water and feed beds, borders, pots hanging baskets and lawns.
---
How often to apply
Feed every 7-14 days.
---
Fertiliser analysis
NPK 12-4-8 with trace elements.
---
Cautions
Wash splashes from skin. Wash hands after use.
Always read the label and product information before use.
Q1: Where can I use it in my garden?
A1: You can use Miracle-Gro LiquaFeed all over the garden flowers, veg, fruit and the lawn.
Q2: How far does 1 Miracle-Gro LiquaFeed bottle go?
A2: 1 bottle will feed approx 40sqm with good water pressure.
Q3: Can I refill the Miracle-Gro LiquaFeed bottles?
A3: This product has been designed to reduce the hassle of measuring plant food, mixing concentrates and getting messy. It is marketed as an easy no fuss hose end feeder that is not refillable. The bottles of liquid feed are designed to be replaced once used and the empty one recycled. The bottle is sealed with the valve that controls the flow of feed into the water for applying to plants. It is important that the correct concentration of feed is used in the bottle, which may not be the case if refilling is attempted.
Q4: What do I do if I only use half a bottle?
A4: Simply turn off the water, unscrew the bottle, replace the screw on cap and store in a safe/secure place until next time.
Q5: Can I use the feeder head to just water my garden?
A5: Yes, you can leave the bottle screwed in, just turn the switch on top from feed to water and carry on.
Q6: Can I use the Miracle-Gro LiquaFeed refill bottle contents in a watering can?
A6: If using a watering can, mix 20ml in 9lt of water and apply to 1.9 sq.m.
Health and Safety
Always read the pack label and product instructions carefully before use. For further information relating to product safety please review the product data safety sheet link below.