Wellbeing journal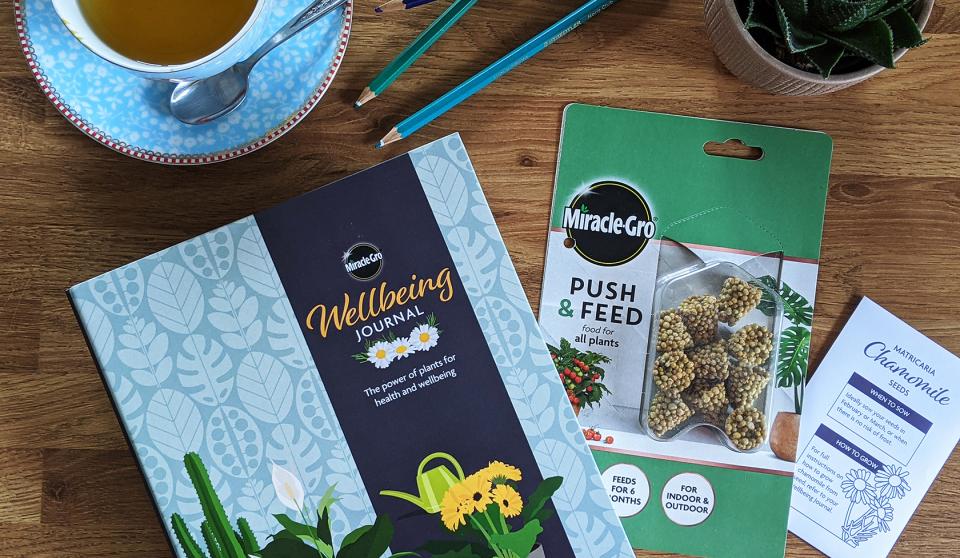 Friends over the fence
Friends over the fence
At Miracle-Gro, we know how beneficial being outside in your garden can be for your mental and physical wellbeing. That's why we've created the Miracle-Gro Wellbeing Journal and we want to give you a copy to help you to connect with others and celebrate the joy of gardening.
Simply fill out the form below and the first 4,000 will receive a free limited edition Miracle-Gro Wellbeing Journal.
We hope that you will tag us on social and let us know how you get on with the journal and your pledges - @Miraclegrouk
The Wellbeing Journal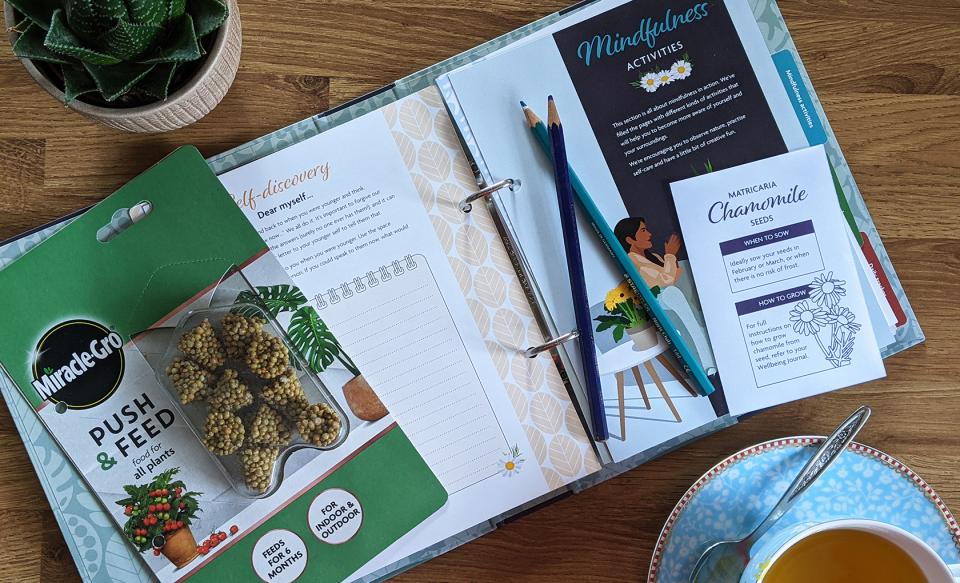 Discover the journal
The Limited Edition Miracle-Gro Wellbeing Journal comes with everything you need to make the most of the power of plants for your health.
Packed with activities, advice and ideas, this journal will inspire you to reflect inwards on your own thoughts, and then find ways to connect with nature to become more mindful.
The kit comes with some Chamomile seeds, a plant known to soothe the nerves (and the book contains advice and recipes on how to use it!).