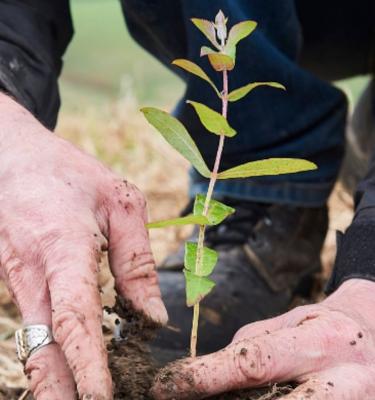 Supporting Greening Australia
We are excited to announce that we are now proud supporters of Greening Australia.
As part of our continued commitment to reduce our carbon footprint and be kinder to nature, our support and donations will go towards Greening Australia's Vision 2030 to plant over 500,000,000 native trees and shrubs, restore over 330,000 hectares of Australian habitat, and store over 3.3 million tonnes of carbon each year!
Who is Greening Australia?
Greening Australia has been restoring Australia's unique landscapes and protecting biodiversity at scale through collaborative, science-based programs for nearly 40 years.
Greening Australia is committed to tackling Australia's greatest environmental challenges in ways that work for communities, economies and nature; planting millions of native trees and plants, protecting hundreds of native species, and supporting Traditional Owners' aspirations for restoring country.
Did you know?
$50 can support Greening Australia to plant enough trees and shrubs to store 1 tonne of carbon dioxide?
You can help them make a difference today by making a one-time donation! For more information, visit www.greeningaustralia.org.au.