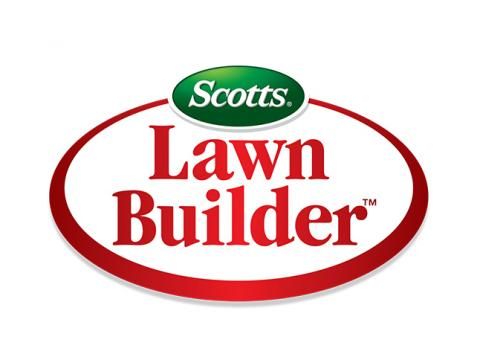 Love the result
We take our lawn seriously, that's why our Scotts Lawn Builder range is one of the top selling brands in Australia. Our lawn care products have everything you need to build and maintain a beautiful lawn, not just in spring, but all year round.  From slow release lawn fertilisers, topdress soil, lawn repair and weed and feed products, we offer solutions to solve those little problems quickly and effectively. 
FEED & GREEN - Lawn Fertilisers For A Greener Healthier Lawn
Want a strong, thick and green lawn? Scotts Lawn Builder Slow Release Lawn Fertilisers use patented time-release technology to deliver the right balance of nutrients for superior results that last three months. We have a range tailored to your needs Click here
Searching for an easy to use liquid fertiliser? Scotts Lawn Builder Liquid Fertilisers allow your lawn to quickly absorb essential nutrients for deep greening results in as little as 3 days. Ideal for small to medium sized lawns.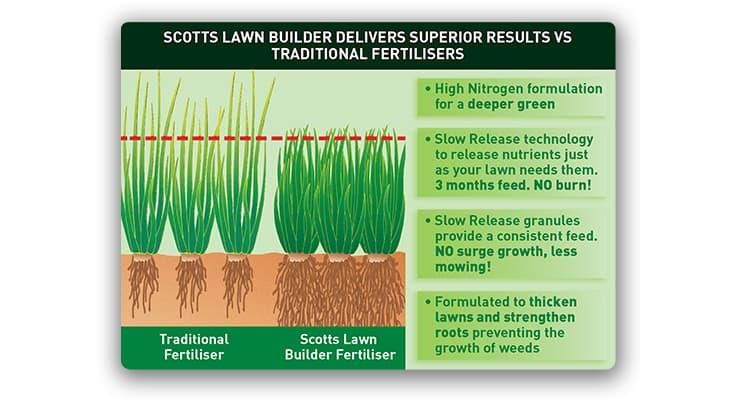 PREVENT & PROTECT – A Weed Free Or Pest Free Lawn In A Breeze
Want to enjoy a weed and pest free lawn? Scotts Lawn Builder Weed Feed & Green up is a double action treatment that will kill your weeds, while feeding and greening your lawn. With an easy hose-on spray bottle, you are equipped to control clovers, bindiis and broadleaf weeds at a simple push of a nozzle. Scotts also offer a Buffalo safe Weed Feed and Green Up. For more on the range click here. 
Lawn grubs and insects causing problems? Scotts Lawn Builder Grub & Insect Slow Release Fertiliser product includes an effective insecticide to control pests that may periodically invade while also feeding and greening your lawn.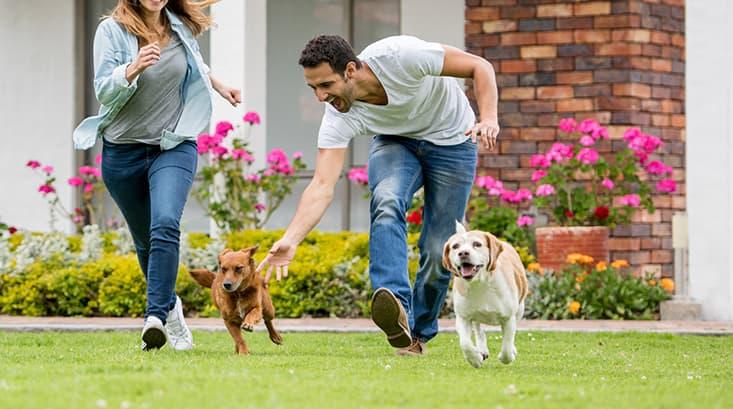 Our team of experts reveal three easy-to-follow steps to ensure your yard is looking its best all year round.
Your lawn, just like many of your garden plants, behaves and grows differently across each of the four seasons. Understanding a little about its habits and knowing the simple tricks that will help it...