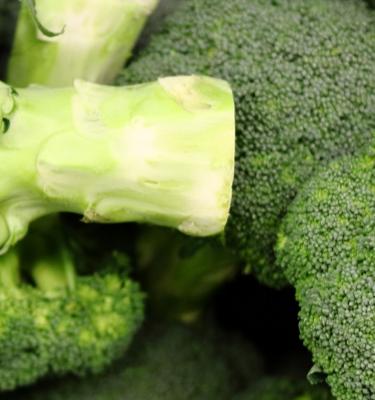 How to grow & care for broccoli
Broccoli is a must have in every home veggie patch - it's productive, nutritious and very easy to grow.
Although it's considered a cool season vegetable, it can be grown year-round in most areas of the Australia. Broccoli comes in many different varieties including purple, green and stunning heirlooms like 'Romanesco' with its mesmerisingly whorled bright green head.
Top 4 Steps to Growing Broccoli
Choose a full sun position in your garden or grow in large pots
Improve the soil before planting by adding compost and organic fertiliser
Protect young seedlings from pests like snails and cabbage moth caterpillar
Harvest when the heads are tight and bright green for the best flavour
Prepare
Broccoli comes in 2 main forms:
Sprouting broccoli - produces many small side shoots
Heading broccoli - produces a single large main head
Sprouting broccoli is great to grow in gardens where space is limited, because it produces edible shoots faster and continues producing for longer than heading varieties. Although you'll need to wait longer to harvest heading broccoli varieties, the flavour and freshness of homegrown is well worth the wait!
---
Broccoli can be grown from seed in Autumn and early Winter in all areas apart from the coldest regions where it's best to start seeds in Summer. Seedlings can be planted year-round in all areas of Australia, but they are generally grown in the cooler months.
Growing from seed
Fill punnets with Scotts Osmocote Seed & Cutting Potting Mix and plant 6-8 broccoli seeds per punnet, once they've sprouted and grown 2 sets of true leaves they can be transplanted into your garden.
Growing from seedlings
Plant broccoli seedlings in a full sun spot, into soil that's been enriched with Scotts Osmocote Compost Premium Soil Improver and Scotts Performance Naturals All Purpose Organic Based Fertiliser. Mix these through the top 10-15cm of soil before planting.
Plant
Planting in the garden
Allow 40-50cm spacing between broccoli seedlings, depending on the variety. You'll need to protect young seedlings from slugs and snails by sprinkling around Defender Snail & Slug Pellets. To protect young seedlings from the caterpillar of the cabbage moth (Plutella xylostella) and small cabbage white butterfly (Pieris rapae) use insect exclusion netting.
Lightly mulch the soil around plants after planting with organic sugar cane to retain moisture. Your broccoli plants will need regular watering throughout the growing season.
Planting in pots
Large rectangle trough planters or wine barrel sized pots can hold 2-3 plants, depending on the variety. If you're short on space look for varieties with a more compact growth habit or choose sprouting broccoli varieties for a longer harvest period.
Fill your pot or planter with Scotts Osmocote Plus Organics Tomato, Vegetable & Herb Potting Mix ready for planting. Lightly mulch the soil around plants after planting with organic sugar cane to retain moisture. Once you can see small broccoli heads forming fertilise with Scotts Osmocote Plus Organics Tomato, Vegetable & Herb Plant Food & Soil Improver.
Harvest
Harvest heading broccoli when the head is still tight and firm. Use a sharp knife or scissors to cut the head off, making an angled cut to prevent water pooling in the fresh cut and rotting the main stem. Once the large central head has been removed, most varieties of heading broccoli will often send out a few side shoots over the coming weeks.
Sprouting broccoli shoots should be picked when the florets are well formed - but before they begin to flower - use scissors or a sharp knife to harvest them. Some sprouting broccoli varieties will still send up a small central head, if this happens - harvest it first to encourage more side shoots.
Pests & Diseases
Look out for the following pests attacking broccoli plants:
Slugs and Snails: Most likely to cause significant damage to young seedlings. Protect young plants by setting beer traps (saucers filled with beer) amongst seedlings or use Defender Snail & Slug Pellets.
Caterpillars: The white flying adult cabbage moth (Plutella xylostella) and small cabbage white butterfly (Pieris rapae) they lay their eggs onto broccoli (and other brassica crops) and the small green caterpillars feed on the leaves. To control these pests; remove the caterpillars by hand regularly, use insect exclusion netting over your crops to keep the flying moths/butterflies out or spray infested plants with Defender™ Pyrethrum Insect Spray.
Aphids: Aphids tend to attack the growing shoots of young or heat-stressed broccoli plants. Keep the water up to broccoli during the warmer months and if needed remove some of the lower leaves to improve light and air circulation around the plants. Spray aphid infestations with Defender™ Pyrethrum Insect Spray if needed.
Fungal diseases: Most likely to occur during hot and humid weather. To reduce the risk of fungal diseases, like powdery mildew, make sure your seedlings are given the right spacing and avoid overhead watering.