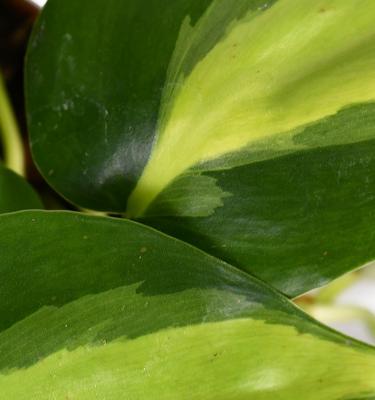 How To Grow and Care for Philodendrons
There's a reason why Philodendrons make such great indoor plants… well several actually! They look good, aren't fussy, and are one of the best houseplants for keeping the surrounding air clean.
There are both vining and non-vining varieties available that feature all-sorts of colours, shapes and sizes – so there is definitely a Philodendron plant out there for you!
What You'll Need To Grow Philodendron
To successfully grow and care for Philodendron, you will need:
A Philodendron plant of your choosing 
A suitable pot with good drainage
Moss pole
Some Philodendron varieties are vining plants so they will need support to climb upwards. A moss pole is ideal for this and provides a place where the aerial roots can take hold. Alternatively, grow them in a hanging basket and let them trail downwards.
---
Plant & Place
The Perfect Potting Mix
The age-old green-thumb secret is that when you start with the best, you'll grow the best.
Using a premium quality and free-draining potting mix, like Scotts Osmocote Premium Potting Mix for Indoor Plants, is especially important as it is designed specifically for indoor plants and contains the necessary nutrients to keep your indoor plants healthy! It is also formulated without compost or pine bark which are known to shelter the peskiest indoor bug around – the Fungus Gnat!
Light
Philodendrons are tropical climate natives, so the more you can do to replicate warm, moist conditions indoors, the more successfully they will grow. To do this, choose a bright spot indoors with indirect light that is protected from drafts and harsh direct sunlight.
It also helps to regularly mist their leaves and/or leave a bowl of water nearby to help increase humidity around the plant.
---
How To Nurture Your Philodendron
Water
You may need to give your Philodendron plants a generous soak once a week during Spring and Summer when they are actively growing. In Winter, you only need to water them once every 10 days or so.
You want the top of the soil to dry out slightly between watering, so watering times may differ depending on your climate. A handy tip to know when water is to gently push your finger into the soil and test for moisture.
Temperature & Humidity
Did you know that the right amount of light, warmth and humidity will encourage bigger leaves?
Philodendrons thrive with higher humidity than most homes offer, so mist the leaves with Scotts Osmocote Mist+Feed for Indoor Plants twice a week to help increase humidity, while also giving your Philodendron a boost of nutrients. It also helps to mist slightly more often in Winter, when the air in our homes tends to be drier.
Feeding
Use a premium potting mix that contains fertiliser to ensure that your indoor plants are fed for at least a couple of months. It's important to continue replenishing nutrients once the fertiliser in the potting mix runs out so that your Philodendron remains happy and healthy.
Apply Scotts Osmocote Pour+Feed for Indoor Plants, every fortnight to boost your Philodendron with a carefully balanced blend of essential nutrients, including Nitrogen, Potassium and Phosphorus. These nutrients will help produce lush, green, healthy growth and more beautiful blooms.
For a more sustained approach, feed your Philodendron with Scotts Osmocote Controlled-Release Fertiliser for Indoor Plants. The controlled release technology feeds your plant for up to 6 months, releasing nutrients and trace elements only when the plant needs them. Scotts Osmocote Controlled-Release Fertiliser for Indoor Plants is also boosted with Nitrogen for greener foliage and stronger plant growth.
Repotting
Because Philodendron are vigorous growers they will benefit from being repotted from time to time to prevent them getting rootbound and out growing their pots. Repot them into a larger pot to allow them to grow or repot tired looking plants with fresh potting mix to maintain overall health and vigour.
How to repot your Philodendron:
Hold your Philodendron by the stem and gently slide it out of its pot.
Carefully loosen the roots with your hands, removing some of the old potting mix from around the base and trimming any dead or damaged roots.
Add a layer of Scotts Osmocote Premium Potting Mix for Indoor Plants into the new pot and pack it down lightly, removing any air pockets. If your new pot doesn't have drainage holes, use a slightly smaller plastic pot that does and pop it inside your decorative pot.
Place your plant in the pot, making sure it's centered, and then add potting mix around the plant until it is secure. 
Give your Philodendron a thorough watering and a capful of Scotts Osmocote Pour+Feed for Indoor Plants to welcome it into its new home.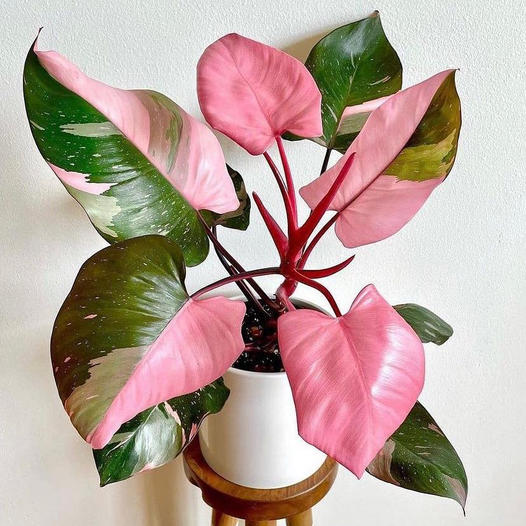 ​

Image courtesy of: Botanicah - Southside's Biggest Plant Warehouse
 
---
Pests, Problems and Answers On Philodendron
A healthy and happy Philodendron is quite resilient to most pests and diseases, however it's still important to keep an eye on it!
Why is there webbing underneath the leaves of my Philodendron?
This is a tell-tale sign of spider mite. So is yellowing around the leaf edges and small spots on the foliage. These pesky little critters weaken the plant by sucking goodness from the leaves. Simply, hose the leaves down outside to reduce the spider mite population and use a natural insecticide to clean up the rest.
Why are the leaves on my Philodendron discoloured and mottled?
Thrips may be to blame. Look out for black-brown marks on the underside of the leaves (this is excretment). The top of the leaves may also appear silvery, yellow or brown. Remove heavily infested leaves from the plant and then treat with Defender Pyrethrum Insect Spray.
What are the brown lumps on the underside of my Philodendron leaf?
This could be a scale insect. Large infestations of scale can cause white or yellow spots to appear on the foliage. Leaves may also turn yellow and possibly drop off. If they are a problem then simply use soapy water and a brush to remove them or treat scale with Defender Pyrethrum Insect Spray.
Are Philodendrons toxic?
Philodendron plants are toxic if eaten, so ensure that the plant is out of reach from children and pets.
 
---
Are there different types of Philodendron?
With over 480 recognised species available, there are climbers that can adorn entire walls, ones that can easily pass as mini indoor trees, as well as Philodendrons that feature striking leaf colours in shades of white, pink or orange!
We've rounded up our top 3 favourite Philodendron varieties, each with striking differences and quirky qualities – why not mix and match?!
Heartleaf Philodendron
Otherwise known as 'Sweetheart plant', this variety is the most common species of Philodendron. Gracing windowsills and hanging baskets with its trailing, heart shaped, bright green foliage, the Heartleaf Philodendron can thrive in a range of conditions – making it a great indoor plant for beginners!
Pink Princess Philodendron
It's easy to see how the 'Pink Princess' got its name! With striking pink leaves, that can vary in colour from blush tints to full-on hot pink - this plant is certain to turn heads!
While it's actually a vining variety, most people prefer to prune it back to produce a shrub with a more bushy appearance. Like a princess, this variety is a bit fussier than most and needs bright indirect light and a warm humid environment to grow its glamourous best.
Philodendron bipinnatifidum
Sometimes called the Lacy tree or Horsehead Philodendron, this is a non-climbing variety that features deeply lobed leaves with frilled edges that are large, shiny and waxy. You'll need lots of room to grow this variety as it can grow up to 10ft tall and wide in warm climates!