Tomcat Rodent Station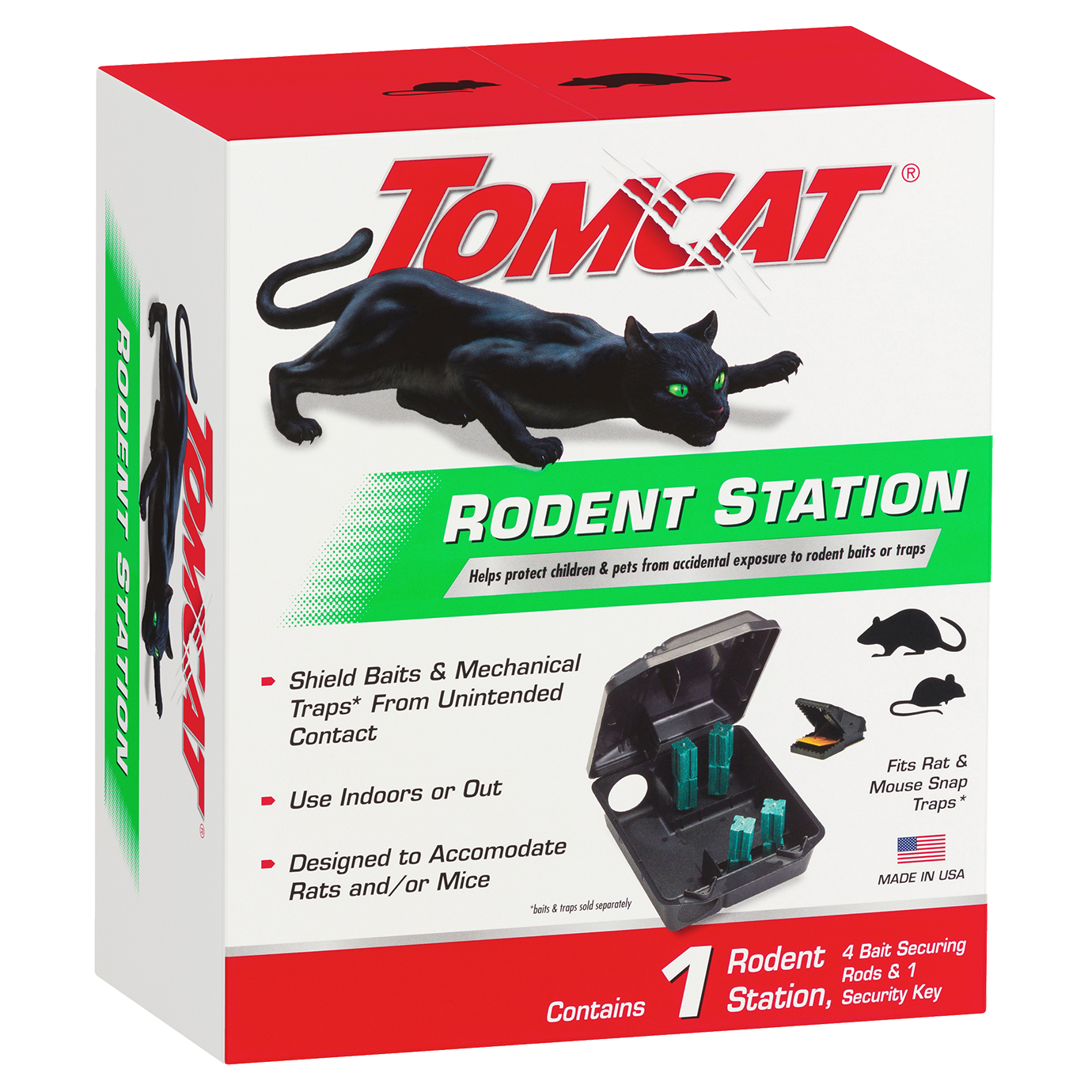 Tomcat Rodent Station
Contains 1 Rodent Station, 4 Bait Securing Rods & 1 Security Key
Shield Baits & Mechanical Traps* From Unintended Contact
Designed to keep baits safe from kids and pets and away from the elements.
Target Rats and mice indoors or outdoors.
Features
Helps protect children & pets from accidental exposure to rodent baits or traps
Can Be Used With Tomcat ®...

Block Bait
Mouse Snap Traps
Rat Snap Trap
HOW TO USE
Open Tomcat ® Rodent Station by gently inserting the key into one of the locks with key prongs facing to the inside edge of the station. Push key STRAIGHT down firmly as far as it can go. Make sure key is securely placed in lock.
Pull back on the top of the key away from the station while pulling the key upright. As locking prongs release, lift lid upwards with the key. Repeat procedure with second lock to open the station. 
Position place block bait on the securing rods included with the station.
Position Tomcat ® Rat or Mouse Snap Trap as shown.
Close lid until it snaps securely.
Place Tomcat ® Rodent Station along the wall in areas where rodents travel. Place the side of station (where round entry holes are located) along & against the wall.
Health and Safety
Always read the pack label and product instructions carefully before use. For further information relating to product safety please review the product data safety sheet link below.