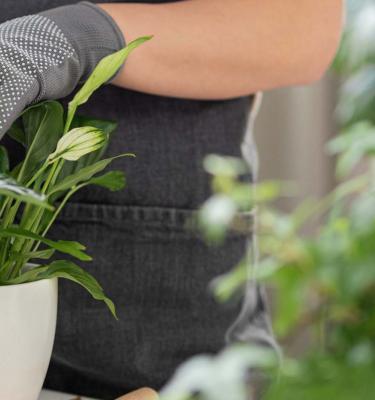 If you're looking at growing your own herbs and vegetables in pots or containers, then you need to invest in the best quality premium mix you can buy.
Professional potting mixes are designed to help your plants grow quickly and stay healthy.
So what should you look for when growing veggies and herbs in pots?
Quality
Suitability
Fertiliser and nutrient content
Wetting agents and water holding capacity
What makes a good potting mix?
Not all potting mixes are created equal and the differences are much greater than just price. When choosing a potting mix, you should consider:
Quality

Premium mixes hold nutrients and have good aeration and excellent water holding ability.

The old saying that 'you only get what you pay for' is true with potting mix, so go for the best you can within your budget.

Suitability

Potting mixes are often formulated with specific plants in mind. This is to ensure that growing plants have everything they need for optimal growth.
Always choose a potting mix designed for the plants you wish to grow, like vegetables and herbs, or indoor plants.

Fertilisers and nutrients

A good quality potting mix will have a fertiliser incorporated into the mix to support plant growth for at least three to six months. Controlled release fertiliser or slow release fertilisers that may include natural nutrients are essential to support the developing seed, seedling or plant.

Soil wetters

Premium or professional potting mixes should not become water repellent (hydrophobic) because of the quality of the ingredients used to make them. However, wetting agents and water storing crystals may be incorporated in the mix to improve moisture penetration and retention as well as nutrient uptake.

Potting mix checklist

 

Is the mix designed for the plants I want to grow?
How long will the included fertilisers support my plants?
Does the mix have water storing crystals or soil wetter included?