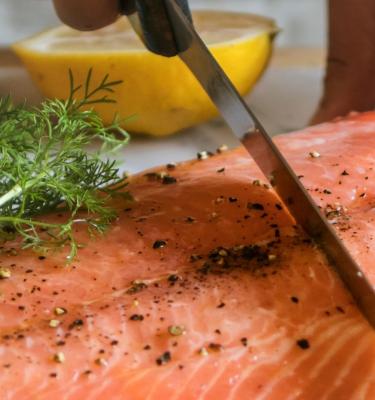 5 Must Have Herbs For Your Aussie Seafood Feast
From barramundi to prawns, scallops, mussels, Moreton Bay Bugs and freshly shucked oysters, a seafood lunch in Australia  is definitely a feasting event.
To flavour your Aussie seafood feast, you need these herbs in your garden!
---
Dill
Dill is a natural pairing with all types of seafood!
Take some fresh Aussie barramundi, grill it or panfry it and top with fresh dill from the garden. You can also make a delicious tartare sauce that can be served with grilled prawns. Finally, dill can also be chopped up and added to make a potato salad side.
---
Tarragon
With a flavour reminiscent of liquorish, tarragon is frequently used to flavour seafood. It goes especially well with prawns!
Toss prawns in olive oil, garlic and tarragon and then grill on the BBQ. Or, if you can make tarragon butter sauce that will taste spectacular served on top of lobster or scallops.
---
Chives
The delicate yet versatile onion/garlic flavour of Chives and their vibrant green colour have made them a favourite with home cooks.
Add freshly chopped chives to your seafood just before serving so the heat doesn't discolour them, or make a creamy sauce that can be served on the side with grilled fish and prawns.
---
Parsley
Parsley's light scent and fresh taste makes it a super versatile herb. It tastes particularly delicious with scallops.
Get fresh Australian scallops from the fish markets, grill them with butter and garlic and finally top them off with fresh parsley. Serve the scallops in the shell to add a touch of elegance to your Christmas seafood platter.
---
Thyme
Thyme's earthy and savoury notes complement seafood beautifully, but be light-handed when using thyme as the flavour can be overpowering.
---
How To Grow Herbs
Herbs are best grown outdoors as they prefers lots of sun. However, they will just as happily grow in pots and planters indoors or on your balcony.
Simply, find a sunny, protected spot and use a fertilised potting mix with good drainage, like Scotts Performance Naturals Premium Potting Mix. Once planted, water regularly and feed with Scotts Performance Tomato, Vegetable & Herb Organic-Based Fertiliser to keep your herbs happy and healthy.
For a beginners guide to growing herbs, see here!