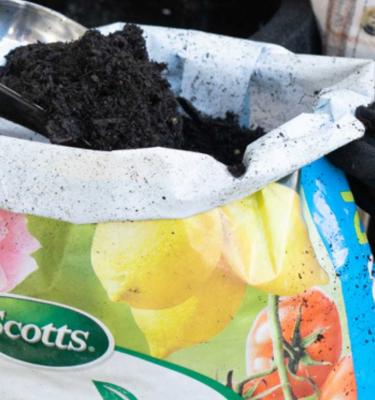 Not All Potting Mixes Are Created Equal
When it comes to potting mix, the old saying "you get what you pay for" is very true. A poor-quality mix can become compacted and slump, provide poor drainage and even impede plant growth - which is the opposite of what we are trying to achieve, so, while you might think you're saving a couple of dollars at the checkout, you risk the growth and performance of your plants.
Scotts Osmocote Premium Potting Mixes are designed to bring out the best in your plants. Featuring everything your plants need for happy, healthy growth, you'll find additions like wetting agent which ensures water and nutrients get to the root zone, growth stimulants that encourage stronger root development for more rigorous plant growth and vital micronutrients, or trace elements, that boost plant growth and health.
To top it all off, all Scotts Osmocote Premium Potting Mixes contain Smart Feeding Osmocote Technology that only releases nutrients when the soil temperature and moisture levels are just right for active plant growth. So, to bring out the best in your plants, start with the best!