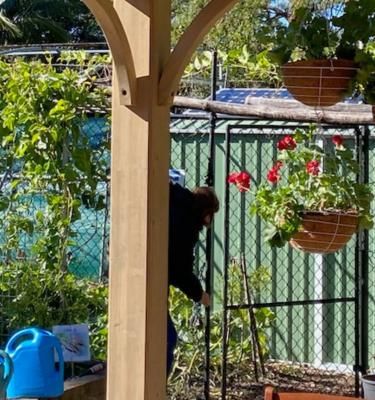 Supporting Giant Steps Australia
We proudly support Giant Steps and their Greenhouse project - a wonderful program where their students can work, learn and unwind in a safe green space.
Operating for over 14yrs, Giant Steps Australia provides much needed services for young people with autism, offering a wide variety of programs that work to promote self-determination and independence for their students.
The Greenhouse Project encourages the students to learn to nurture and harvest, to pot and propagate. It is however so much more than a simple backyard or community garden, the produce grown is utilised in cooking lessons or sold by the students at the local markets. Native trees are also grown with our Scotts Osmocote Native Potting Mix and given back to the council.