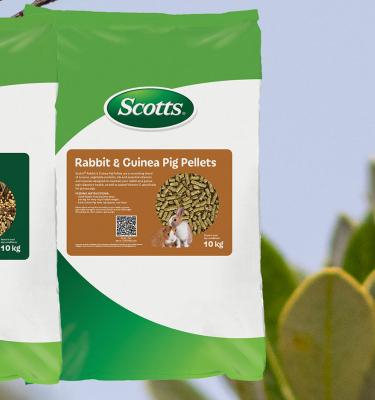 New to the Scotts Wild Bird & Pet Range
We're excited to have extended our Wild Bird & Pet range with three new products to support your furry and feathered friends' health and nutrition.⁠
Scotts® Wild Bird Seed Mix will entice an array of beautiful wild birds to your backyard and provide a regular food supply when natural food sources are low.
Scotts® Rabbit & Guinea Pig Pellets are a nourishing blend of lucerne, vegetable proteins, oils and essential vitamins and minerals designed to maintain your rabbit and guinea pig's digestive health, as well as added Vitamin-C specifically for guinea pigs.
Scotts® Chicken Layer Mix is a balanced blend of layer pellets, barley, wheat, kibbled corn, peas and grit formulated to provide the essential nutrients needed for egg production and shell quality in laying hens.
---
Read more about each of the new products below to find the perfect option:
Scotts® Rabbit & Guinea Pig Pellets