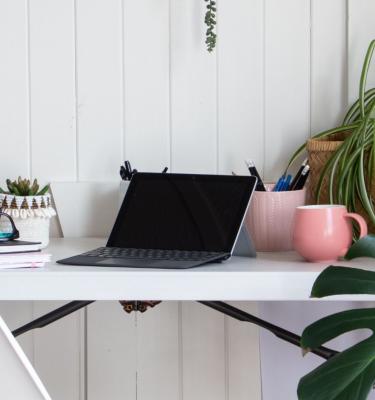 The 7 Best Air Purifying Plants For Your Home Or Office
Being in nature is uplifting and it's been proven that plants have an abundance of benefits, including having a positive effect on your mood. But did you know some plants can also purify the air in your home or office?
Listed below are 7 of the best air-purifying indoor plants.
What Are The Benefits of Air Purifying Indoor Plants?
The combined effect of compounds emitted from paint, household cleaners, cookers and gas can compromise the interior air quality of our homes and offices. giving rise to headaches and breathing difficulties.
In 1989, NASA discovered that some plants naturally remove toxins from the air, especially those in closed rooms with minimal airflow. The more of these plants you grow, the greater their effects will be - so fill rooms with air-purifying indoor plants, for a more natural, cost-effective and therapeutic way to clean the air! 
#1
Peace Lily
One of the easiest indoor plants to grow, Peace Lilies tolerate low light but will produce more flowers if placed in a sunnier spot. Appropriately for a plant that has been found to cleanse some harmful gases from the air, the Peace Lily is said to symbolise purity, healing and, of course, peace.
Follow our Peace Lily Growing Guide to learn how to successfully care for and grow a thriving Peace Lily at home.
#2
Spider Plant
The most commonly grown Spider Plant is 'Vittatum' with leaves approximately 25cm long banded in a creamy white. A good way to display your Spider Plant is in a hanging basket which gives plenty of space for the baby plants to spill over the sides of the container. 
In Summer this popular indoor plant is adorned with long stalks carrying miniature Spider Plants. These plantlets can be cut from the parent plant and potted into 9cm pots filled with indoor potting mix for further growth!
#3
Parlour Palm
No indoor plant collection is complete without a Parlour Palm, which is not only an attractive addition to your interior décor but one of the most effective indoor plants for cleaning the air in your living space.
Its flexible stems bear leaves up to 60cm long made up of sometimes as many as 40 lance-shaped leaflets. Feed this elegant plant once a fortnight with a balanced liquid fertiliser for boosted growth. 
#4
Snake Plant
This has to be amongst the easiest houseplants to grow as well as one of the best air-purifying plants for your home. As a succulent plant with relatively fleshy leaves, Snake Plants don't need much watering - perfect for the neglectful plant parent. You can even easily propagate Snake Plants to double your plant collection!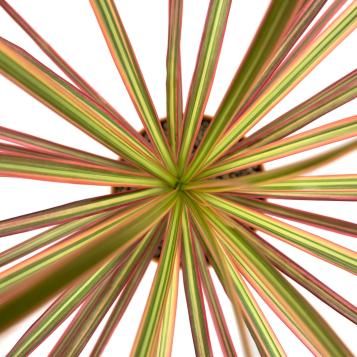 #6
Red-Edged Dracaena
Sometimes misleadingly called the Madagascar dragon tree, the Red-Edged Dracaena is a popular statement houseplant for its striking height and growing realisation as one of the best air-cleaning indoor plants.
For a more colourful display, look at 'Tricolor' Dracaena yellow and pink striped leaves.  it's the narrow leaves are striped yellow and pink.
#7
Moth Orchid
Moth orchids bring a lux atmosphere to your home and office with their delicate yet long-lasting blooms. With petals that can be white, white blotched with burgundy, lemon yellow, pink and many more, you're bound to find one to enhance your interior scheme.
The secret is not to place the orchid in too sunny a spot; indirect light is best. Also, don't be tempted to soak it in water. Keep it quite dry and once it starts to form flower buds, give the leaves and aerial roots a light misting of water unless it's already in a damp environment.