Melissa King
Meet Melissa King
Our Brand Ambassador since 2021
Melissa King is one of Australia's most popular and respected garden experts and television presenters!
In 2021, Melissa joined us as the proud ambassador for the Scotts Australia brands you know and love, including Scotts Osmocote, Scotts Lawn Builder and many more. She brings spadesful of enthusiasm and experience to the potting table!
Melissa grew up surrounded by plants, spending most of her time at her grandparent's nursery and working in the local garden centre. Her passion for gardening led her to complete a horticultural degree.
For over 10 years, Melissa has been on our screens presenting in the much-loved Garden Gurus and also establishing her own online gardening and cooking show - The Gardenettes. Before that, Melissa spent time on the ABC's Gardening Australia and hosted several other renowned gardening shows and segments.
Melissa is now a presenter on Channel 7's Better Homes and Gardens, a multiple Logie Award-winning Australian lifestyle television program. She is also a regular presenter at Australian garden centres and international flower and garden festivals, sharing her expert knowledge and helping inspire others.
How & When To Repot Indoor Plants
How To Correctly Water Indoor Plants
How & why you should feed indoor plants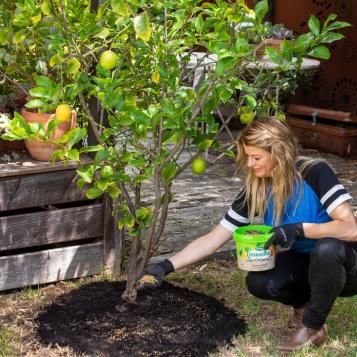 how to grow productive fruit & citrus
why it's important to fertilise fruit & citrus
Articles by Melissa King
Melissa shares her expert tips and tricks on how to grow and care for plants across the home & garden. You'll also discover a range of garden design ideas from Melissa to help inspire you to grow your own green oasis - no matter the space!