12. Myrtles leaping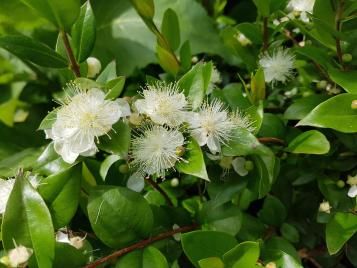 No, not the moany one from Harry Potter, but the hardy evergreen, Myrtus or myrtle. With our recent warmer winters the green foliage can now survive outdoors in this country. The plant's dried leaves can be used to flavour game dishes, so if you're having an alternative to the Christmas turkey this year, myrtle could be the perfect partner.
11. Chervils dancing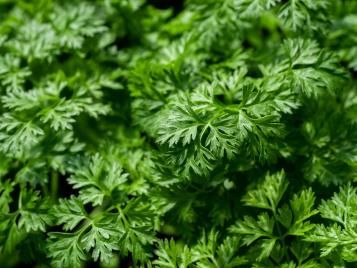 Chervil, a cousin of parsley, is an enthusiastic annual that grows quickly. It is often associated with summer dishes, but if you're planning a salad with your leftovers its aniseed flavour can lift these lighter dishes it can also be added last minute to soups, or used as a seasoned butter or mayonnaise to go with richer meat. It's also been said to aid digestion, helpful in the season of indulgence and excess!
10. Borages piping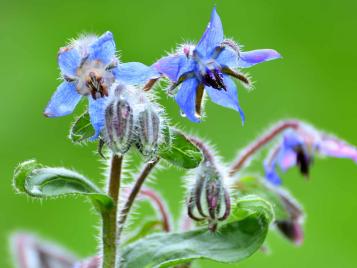 Another annual plant, the starflowers of borage are often grown as a companion plant for tomatoes as it is supposed to deter tomato hornworms and improve their flavour. The herbs leave, best used when new, are an excellent partner to cocktails. Try adding them gin and tonic with cucumber, or in lemonade with strawberries for the non-alcoholic version. The delicate flowers can also be used, making a colourful addition to salads.
9. Lemon thymes drumming
Thymus citriodorus, or lemon thyme to you and I, is an evergreen perennial used as a culinary herb and a great alternative to regular thyme. It can be used in reheated meat, or even in lighter cakes to offset the heaviness of other seasonal desserts.
8. Tarragons a milking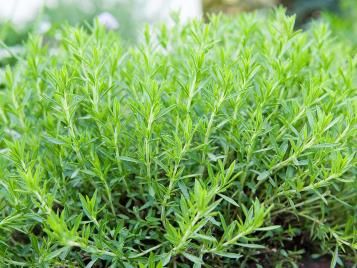 Tarragon, the aromatic perennial herb reminiscent of aniseed, is the ideal component of creamy sauces like béarnaise, a great alternative to cranberry or bread sauce this Christmas. You can also add the sprigs to vinegar for a flavourful addition to turkey sandwiches.
7. Bay leaves a swimming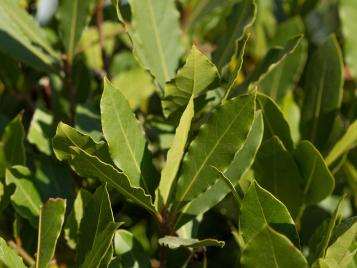 A must for adding to soups, sauces and stews. The subtle background hints of menthol and eucalyptus add a distinct aroma. Best used when fresh, buy a sprig and freezer them, they'll not only last you over the Christmas season but for years to come. They also make really nice additions to gift tags on Christmas gifts if you have too many other goodies in your freezer!
6. Mints a laying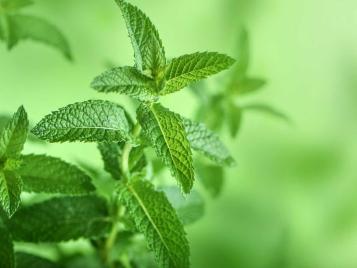 An essential in any festive mojito (virgin or rum-based), mint, a perennial, is an essential aromatic for Christmas. Mint sauce is a classic addition if cooking lamb this season. Or to cut through a heavy meal, add some fresh leaves to boiling water a refresher between courses.
5. Lavender rings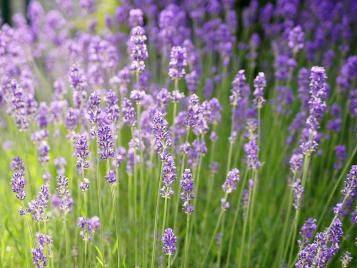 Lavender is a flowering plant of the mint family. Culinary lavender flowers are a colourful addition to many dishes. Perfectly partnered with honey and lemon dressing on salads, or to perk up deserts.
4. Oregano birds
Also a genus of the mint family (a common theme!) this pungent perennial herb closely related to marjoram, is easy to grow and a great versatile addition in the kitchen. It can be used in meat stuffing or on leftover turkey pizzas.
3. Basil hens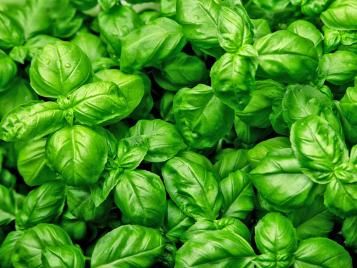 Arguably one of the most popular annuals, basil is the king of culinary herbs. The sweet version, often used in Italian cooking, add at the last minute to sauces to keep its flavour. Blanch in boiling water before freezing to keep its freshness. For an alternative, use Thai basil if you're cooking leftovers in Asian dishes, especially Thai cuisine.
2. Sage doves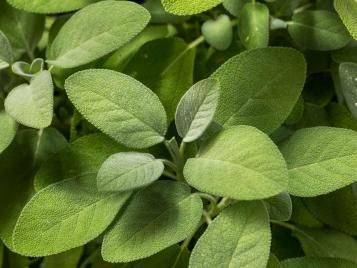 Sage has been around far longer the new kids on the block such as coriander, et al. Taking a starring role in stuffing, famous for being a partner to pork, but it can also be used in richer meats like a goose, as its oil helps cut through the fat. You can also fry off the offcuts and offal of the bird in a sage butter cooked quickly, or chopped finely in vegetable side dishes. A truly versatile favourite.
1. Thyme in a rosemary tree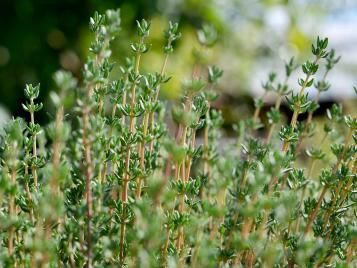 Yes, lemon thyme is a great herb to have in fresh for Christmas, but you can't have Christmas without its more popular cousin. There's always 'thyme' for this herb to flavour stuffing, meat and nut roasts at Christmas. Sorry for that terrible pun. No 'thyme' to dwell, it's time for the number one.
Just like the dynamic duo of Felicity Kendal and Pam Ferris in the namesake TV programme Rosemary and Thyme, you can't have one without the other. The two woody herbs go together like cheese and wine. Consider using them as a flavoured oil in leftovers as well as on the big day, just add to olive oil with a twist of lemon peel and store in the fridge.