Clear™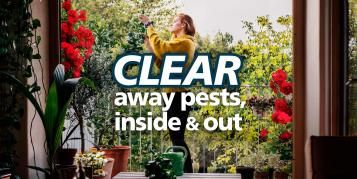 Welcome to the Clear™ UK official site. From fast-acting to long lasting protection, we have it all. The Clear™ range protects against pests and diseases to keep your plants healthy and thriving.
There are many bugs and bacteria that can affect your plants. Here are the common ones to watch out for.
Plant fungus is a common gripe for gardeners all over the nation, but the good news is there are lots of simple strategies you can use to avoid being struck down by tomato blight, black spot, etc.