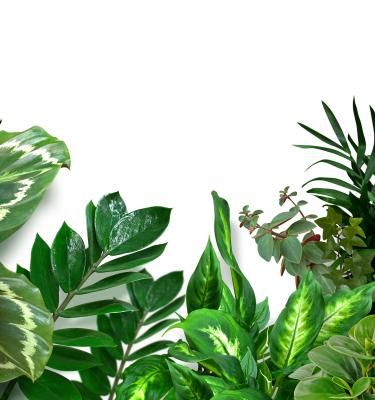 Houseplants to replace your Christmas tree
What to do once the Christmas tree has gone
Over the festive period, our Christmas trees are central to our celebrations. From choosing and putting up the tree and decorating it, then sitting around it and giving gifts to loved ones. But once the festivities are over and the Christmas tree comes down for another year, the space can feel a bit bare. These houseplants can fill that gap and replace your Christmas tree, to keep the feeling of the outside in.
Space to spare
Your first thought may be that you don't have the room to spare for a large tree in your living room all year round. However, there are a huge number of houseplants that won't take up much valuable floor space, so you don't need to compromise.
A firm favourite as a tall, slim houseplant is Yucca elephantipes (spineless yucca). With an architectural trunk and bold sword-like leaves, it will make a statement. As its presence suggests, the yucca is a tough houseplant and doesn't demand much. Keep it in a spot with plenty of sun, ensuring you rotate it frequently so that each part of the plant gets sunlight.
Another great thing about this plant is that it grows well with crowded roots, so doesn't need repotting often. Their top-heavy growth means its best to plant in a deep and heavy container to keep it firmly on the ground. You can use this to add something special to your décor with a pot that complements your interior design.
Fountains of foliage
On the other hand, if you want to soften the design scheme in your home, the waterfall foliage of Dypsis lutescens (areca palm) may be the solution. The elegant growth of this plant with graceful arching fronds can grow up to the ultimate height of 2m tall.
The trick with this plant is to water during growing season regularly to keep the soil moist but not wet. During this time it's ideal to feed monthly with a liquid fertiliser like Miracle-Gro Organic Pump & Feed All Purpose.
Similarly, the delicate, glossy leaves of Ficus benjamina (weeping fig) can soften your room, making it feel cosy and homely. This houseplant will let you know if something is wrong because it weeps – not literally, but the leaves fall if it don't get sufficient food, light, or water.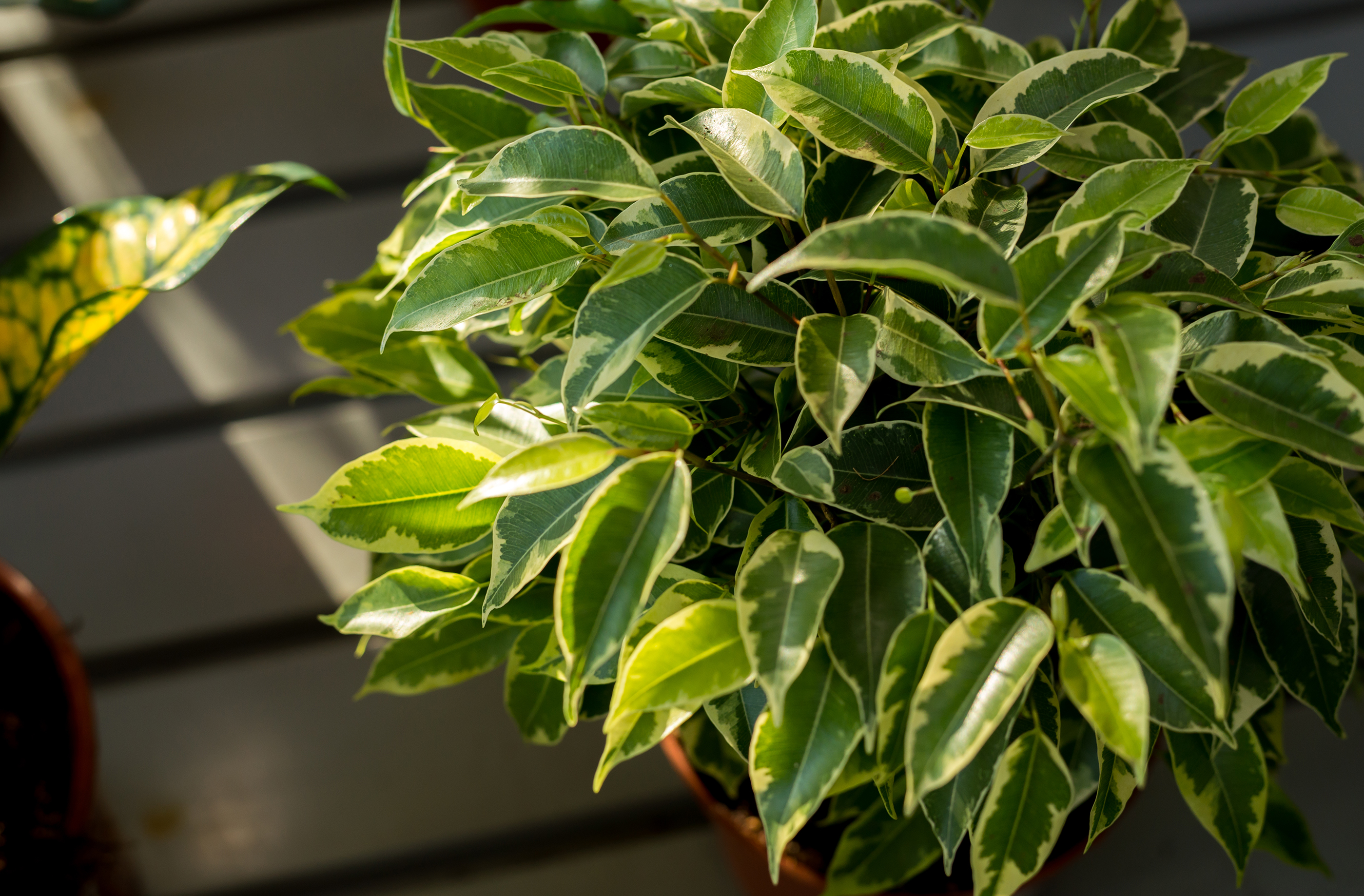 Give it the best chance by positioning in a spot with bright but indirect sunlight with a temperature over 10°C and water to keep the compost moist.
When young, weeping figs can be repotted annually, so there is sufficient room for the growing roots. Repot using Miracle-Gro Peat Free Premium Houseplant Potting Mix to give the plant the nutrients it needs, including 3 months-worth of feed. Once matured, the fig will happily stay in the same pot and will be happy with feeding monthly over spring and summer.
To take any hard work out of feeding, the Miracle-Gro Push & Feed All-Purpose couldn't be easier to use. Simply push the cone into the compost and it will slowly release feed, lasting for 6 months. There's no need for mixing, measuring or mess, so it's a win-win!
Turn over a new leaf
When replacing your festive tree, you want a plant that will continue to brighten up a dull corner. That's where Ficus elastica (rubber plant) comes in, it truly is royalty of the houseplant world. The large, statement, emerald-green leaves are the star of the show, so ensure they are kept clear of dust and debris by wiping them with a damp cloth regularly.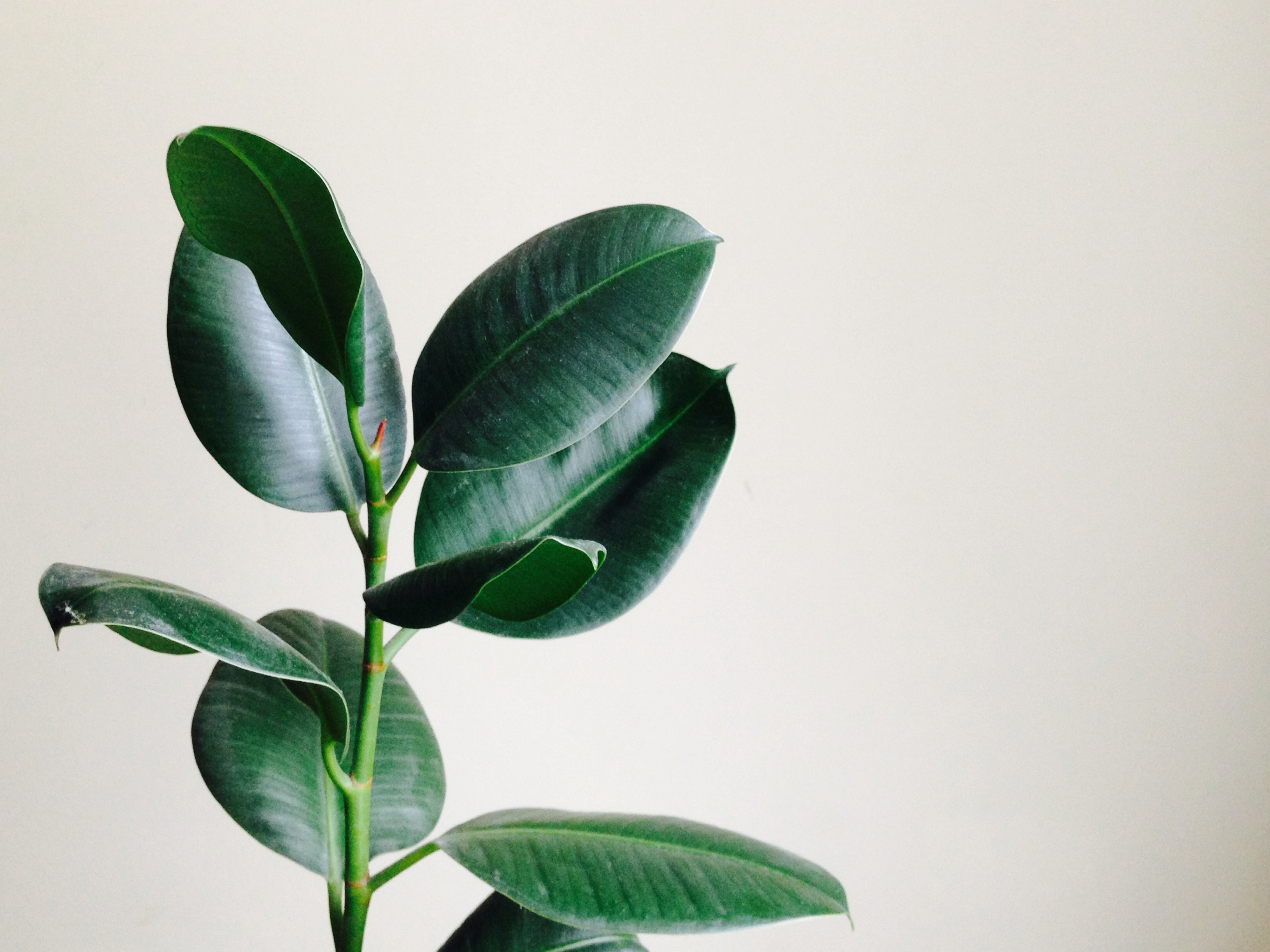 Just as your Christmas tree shouldn't be placed near a radiator, the rubber plant should also be positioned away, though they do need a temperature higher than 13°C to thrive. The ideal spot is one with partial shade and room to grow upwards as they can eventually grow to ceiling height. Pruning in winter will help keep growth in check, but if you want a larger plant, staking with a cane will help with support.
The sword-like leaves of Dracaena marginata (dragon tree) don't just offer a statement with their shape, but also the colour with the subtle variegation of the red margins. It'll add some colour to your room, adding a splash of red to replace the jolly decorations.
Bright but indirect sunlight will keep the foliage of this tree looking its best. Slow growing, they are an easy-to-care for addition to the home. Perfect for busy households, they can be drought-tolerant if you forget to water, although try to water regularly to keep the compost moist.
Though Christmas trees are a huge part of traditions, it's great to have plants in your home all year round. So, this January replace your Christmas tree with a houseplant that you can care for and nurture for years to come.