July planting and harvesting guide
July is officially mid-season for growing your own!
Hopefully if you've been taking part in growing your own produce this year, this is the month when you should start to enjoy some of the fruits of your labour - from lettuce to leeks, cherry tomatoes to chard, lots of crops should be ready to harvest.
That being said, the growing season is far from over and it's not too late to plant lots of things, particularly types of cut-and-come-back lettuce, perennial herbs, and fast-growing varieties of carrots and beans.
Below is our straightforward guide to which fruit & veg you can plant in July - as well as which will be ready to harvest if you're already growing.
For instructions and advice on how to grow fruit and veg in containers and small spaces, read our guide.
Vegetables
Sow outside directly into soil (containers, beds and borders will all work, whether in a garden or on a balcony). Note: if you've already sown these indoors and they've sprouted, it'll be time to move them outside providing the weather is good.
Kale
Chard
Mustard Greens
Brussels sprouts (for a spring harvest)
Cabbages (for a spring harvest)
Cauliflowers (for a spring harvest)
Leeks
Broccoli
French beans
Lettuce
Beetroot
Carrots (late varieties)
Turnips (late varieties)
Take a look at our guide to growing fruit at home to find out more.
Ready to harvest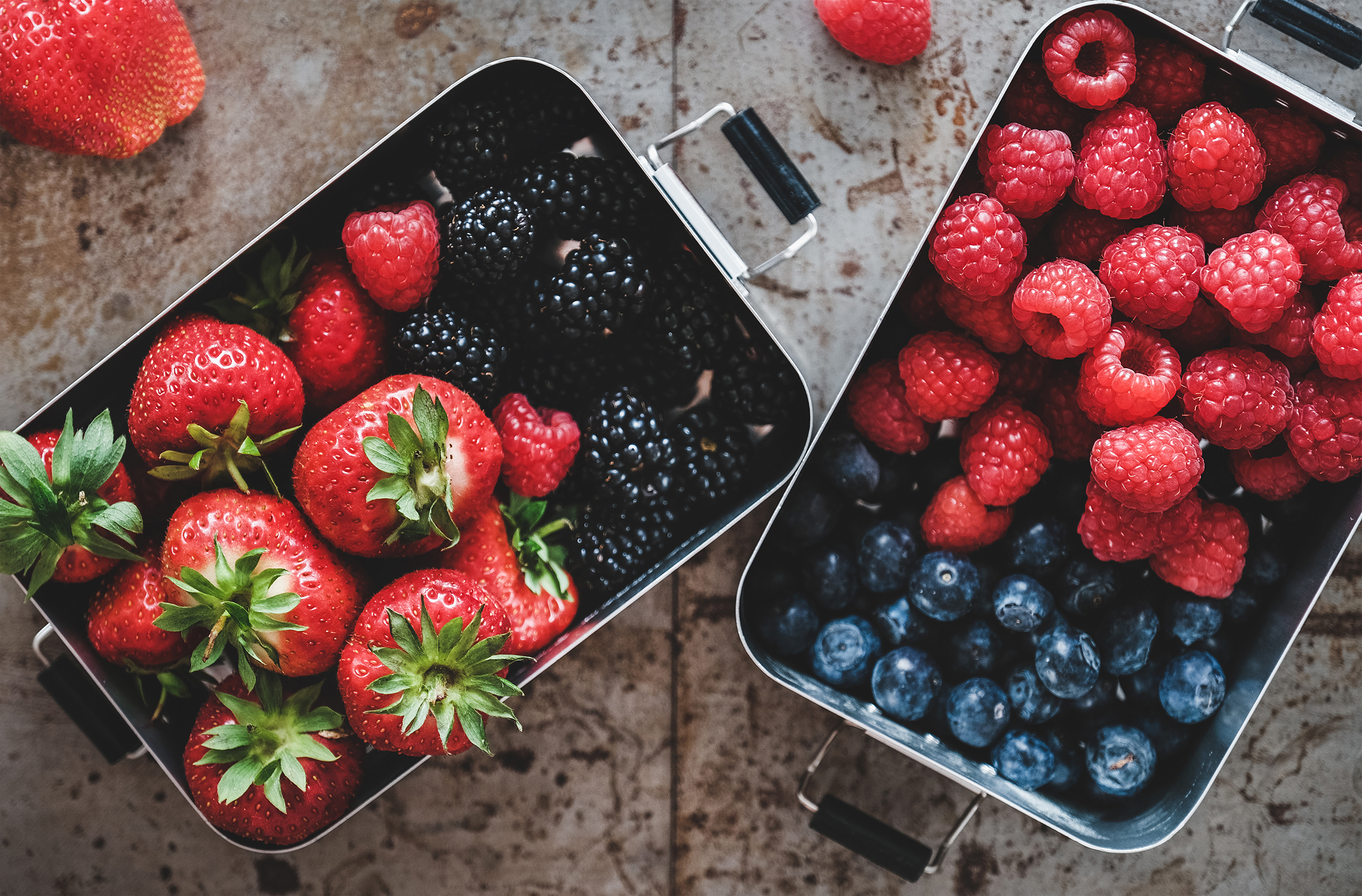 If you already have crops growing, or if you're just interested to know what's in season, the fruit and veg usually ready to harvest in July are:
Fruit
Apricots
Blackberries
Blackcurrants
Blueberries
Gooseberries
Cherries
Rhubarb
Peaches 
Nectarines
Plums
Raspberries
Strawberries
Tomatoes
Vegetables
Aubergines
Beetroot
Chillies
Courgettes
Cucumbers
French and broad beans
Garlic
Carrots
Celery
Lettuces
Onions
Peas
Potatoes
Shallots
Spinach
Spring onions