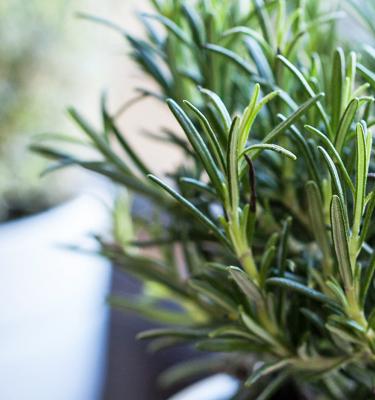 Rosemary (Rosmarinus officinalis)
Rosemary is an ornamental evergreen shrub with attractive, aromatic, deep green leaves and blue flowers in spring and early summer. Although it is usually thought of as a herb for use in the kitchen, it is a colourful and attractive garden plant in its own right.
Rosemary looks great in beds and borders and in Mediterranean planting schemes. It makes a perfect container plant for a sunny patio.
Rosemary can also be used to create informal hedges, and there's even a low growing, sprawling variety that is good for ground cover - Rosmarinus officinalis 'Prostratus Group'.
---
How to grow rosemary
Cultivation
Rosemary is easy to grow and look after. It grows well in relatively poor, well-drained soil and a sunny position. The sunnier the site, the stronger the scent from the foliage.
The best time to cut stems for use in the kitchen is in early afternoon, when their flavour will be its strongest.
Rosemary varieties
Although most varieties produce blue flowers, there are those with white flowers, such as 'Lady in White', and those with pink flowers, such as 'Majorca Pink'.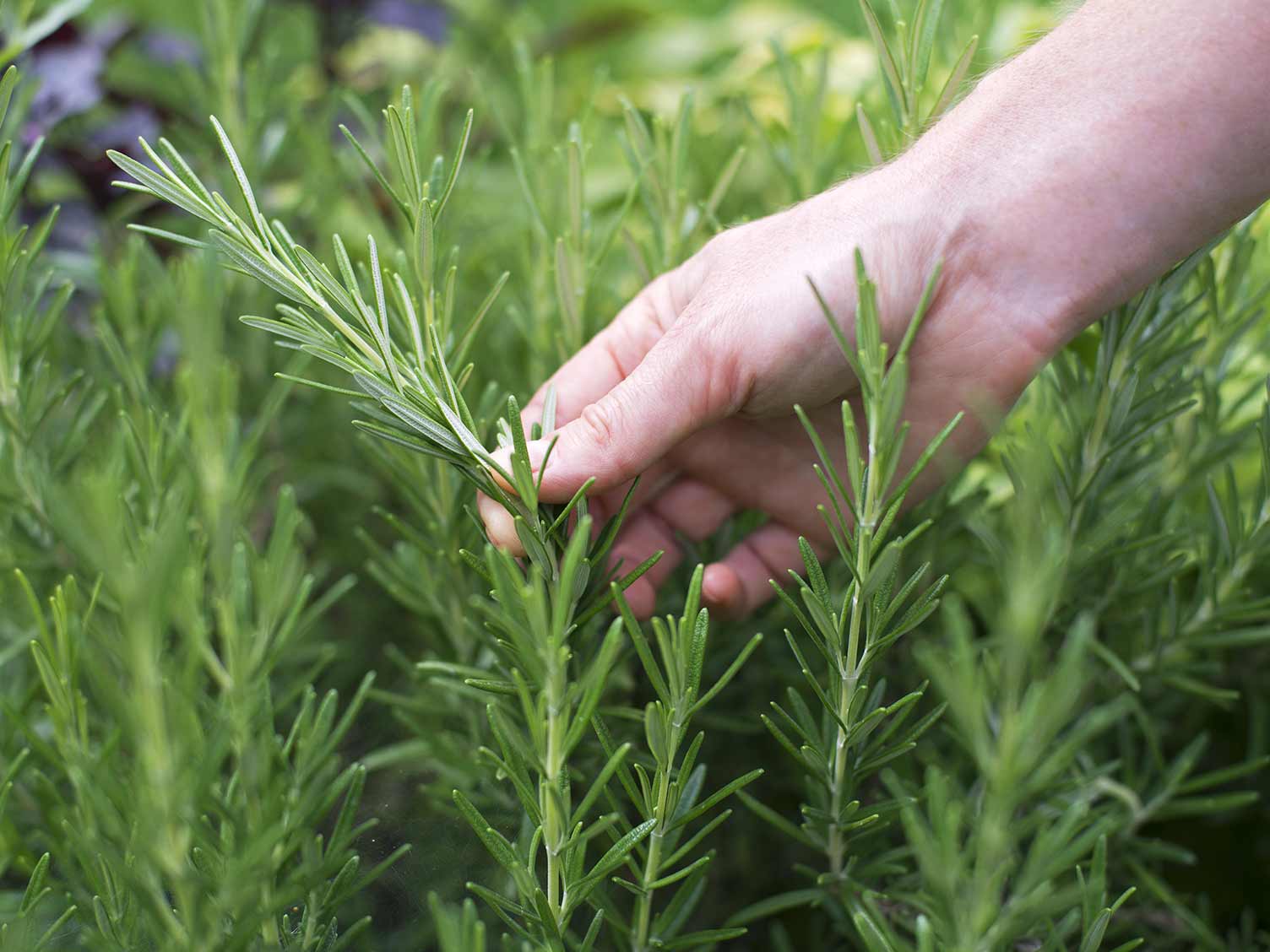 Suggested planting locations and garden types
Flower borders and beds, patios, containers, city and courtyard gardens, hedges.
---
How to care for rosemary
Rosemary is fairly drought tolerant, but like all other drought-tolerant plants, needs watering until established.
Although reasonably hardy, plants may suffer in severe winters and in cold, exposed gardens.
Avoid feeding with high-nitrogen feeds, which encourages soft growth that is more susceptible to cold damage, so use balanced and high potash ones instead. The latter will encourage flowering and stronger growth.
Pruning rosemary
It's a good idea to prune newly planted rosemary plants to encourage strong, bushy growth.
Established plants need little in the way of regular pruning, apart from removing wayward or overly long shoots. But cutting back plants by around one-third will help prevent plants growing too tall. Prune immediately after flowering.
Rosemary does not readily re-shoot from old wood, so never prune old, brown, leafless stems - otherwise the plant will die. Old, neglected plants are best replaced with new ones.
Pests
Rosemary may be susceptible to the following pests and diseases: Rosemary beetle, Root rot.
| | |
| --- | --- |
| Flowering season(s) | Spring, Summer |
| Foliage season(s) | Spring, Summer, Autumn, Winter |
| Sunlight | Full sun |
| Soil type | Chalky, Loamy, Sandy |
| Soil pH | Neutral |
| Soil moisture | Well-drained |
| Ultimate height | 1.5m (5ft) |
| Ultimate spread | 90cm (3ft) |
| Time to ultimate height | 6-10 years |