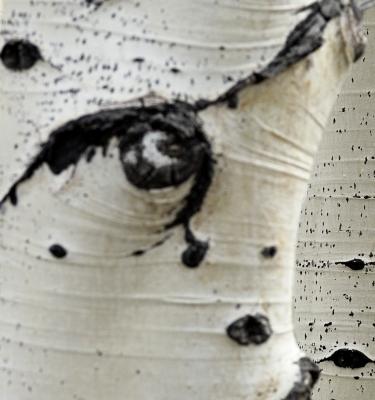 Silver birches (Betula) are very much prized for their graceful appearance, particularly in winter when their gorgeous bark can be fully appreciated.
Although called silver birch – silvery white isn't the only bark colour available. They mainly produce light, open canopies, which doesn't cast dense shade, making them good tree choices for small gardens.
---
How to grow silver birches
Cultivation
Silver birches prefer an open, sunny site. They are not too fussy about soil types, as they grow well in just about all soils, and will even tolerate occasional waterlogging.
Silver birch varieties
Silver birches are quick-growing, usually slender, upright trees mainly grown for their decorative bark, which looks especially good in winter. Their normally green leaves – although Betula pendula Purpurea has purple foliage – turn lovely shades of yellow in autumn.
Betula albosinensis Pink Champagne produces a pale pink bark.
Betula ermanii Grayswood Hill has creamy-white, tinted orange bark and green leaves turning golden yellow in autumn.
Betula pendula is the common native silver birch.
Betula pendula Purpurea has the typical silvery-white bark. The foliage starts dark purple/red in spring, then turns purple/dark green throughout summer and finally bronze/purple in autumn. Young branches are also a deep purple.
Betula pendula Tristis is a tall tree with silvery-white bark and blue-green leaves turning yellow in autumn.
Betula pendula Youngii produces a dome shape of branches that weep down to the ground, and green leaves that turn yellow in autumn.
Betula utilis var. jacquemontii has the whitest of all birches and green leaves turning bright yellow in autumn.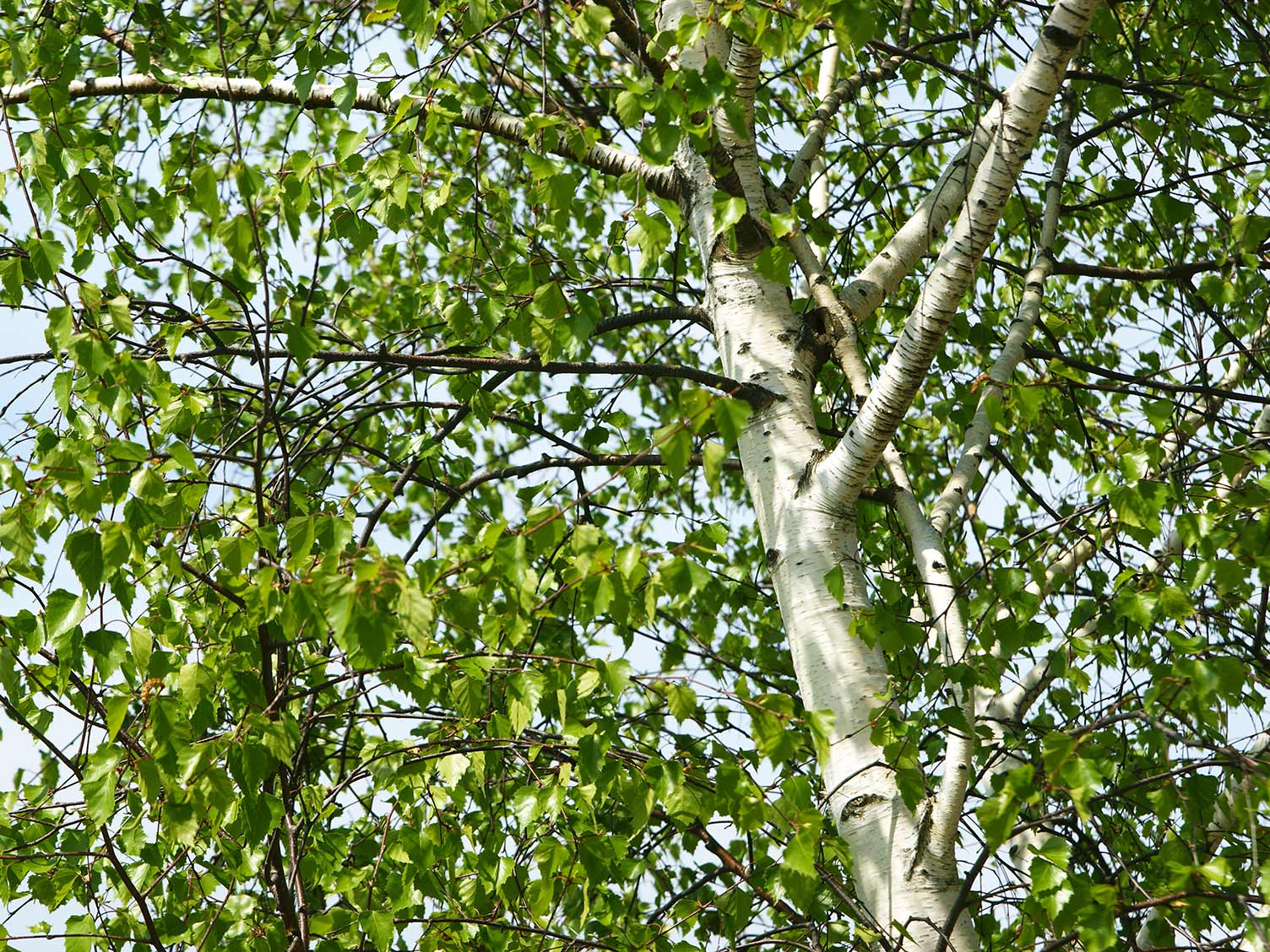 Planting silver birches
Plant bare-root trees between November and March, and container-grown ones any time of year, but preferably in autumn, winter or spring. Dig a hole 60x60cm (2x2ft) and 30cm (12in) deep. Add a layer of organic matter – such as compost or well-rotted manure – to the base of the hole and dig in.
Place the roots in the planting hole and adjust the planting depth so that the tree is planted at the same depth as it was originally growing and the top of the roots are level with the soil surface.
Mix in more organic matter with the excavated soil and fill in the planting hole. Stake the tree with a rigid tree stake and two tree ties so that it is fully supported against the prevailing winds. Water in very well, apply a granular general feed over the soil around the tree and add a 5-7.5cm (2-3in) deep mulch of well-rotted garden compost or bark chippings around the root area. Keep well watered while the tree is establishing.
If planting in the lawn, create a turf-free circular bed around the tree with a minimum diameter of 60cm (2ft).
Suggested planting locations and garden types
Flower borders and beds, focal point, city and courtyard gardens, cottage and informal gardens.
---
How to care for silver birches
Once planted and properly established, silver birches need hardly any aftercare.
They may need watering during prolonged dry periods in summer. Feed with a general granular plant food in spring.
If any pruning is needed, it should be done when the tree is in full leaf, otherwise the wounds can seriously bleed, weakening the tree.
It may be necessary to lift the crown of the tree, to expose the bark of the trunk, so it can be fully enjoyed.
| | |
| --- | --- |
| Foliage season(s) | Spring, Summer, Autumn |
| Sunlight | Full sun |
| Soil type | Chalky, Clay, Loamy, Sandy |
| Soil pH | Neutral |
| Soil moisture | Moist but well-drained, Poorly drained |
| Ultimate height | Up to 20m (66ft,) depending on species |
| Ultimate spread | Up to 10m (33ft) |
| Time to ultimate height | 20 years |