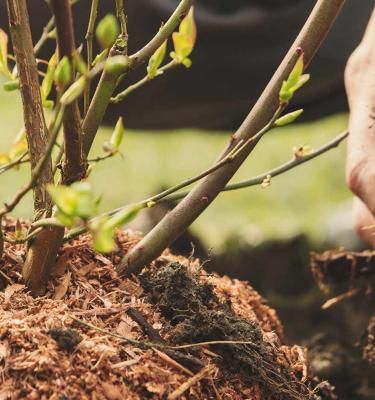 We are growing a greener footprint
We are proud to announce that Evergreen Garden Care is now carbon neutral for all the emissions from our production sites.
These are offset by planting 15,000 trees in developing countries and a further 5,000 trees in the UK, as well as improving our manufacturing processes. We are committed to reducing our CO2 emissions by continuing to plant trees and responsibly restoring peatlands.
We are actively working towards a peat-free world, increasing the volume of alternative raw materials in our compost as a substitute for peat. Evergreen Garden Care UK is committed to a total phase out of peat within the next few years from its two leading brands, Miracle-Gro and Levington. In 2021, Miracle-Gro launched the most comprehensive peat free range of composts, which has been actively supported by many retailers.
We continue to rigorously track and measure our impact, and we are also working with our worldwide supply chain to drive more effective environmental management, assessing their emissions and decarbonising our industry.
We know that becoming truly sustainable requires a holistic approach across our whole business, and we are looking at our processes from all sides.