Weedol® Gun!™ Ultra Tough™ Weedkiller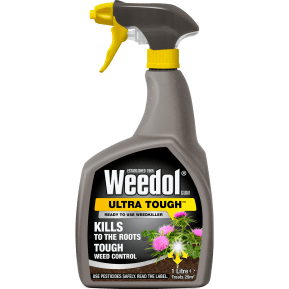 Weedol® Gun!™ Ultra Tough™ Weedkiller
Weedol® Gun! Ultra Tough Weedkiller kills tough weeds to the roots. It kills brambles, nettles, thistles, docks, and other deep-rooted weeds and is ideal for clearing untidy or overgrown areas.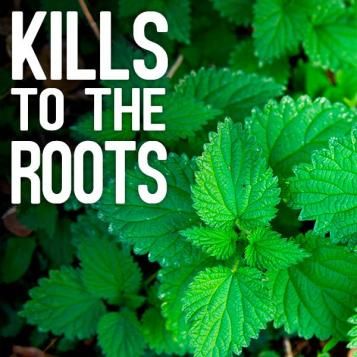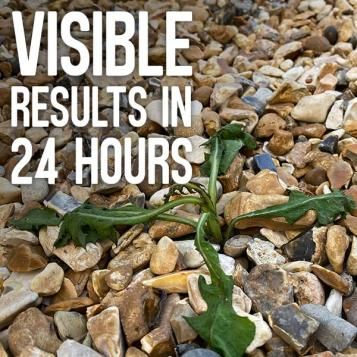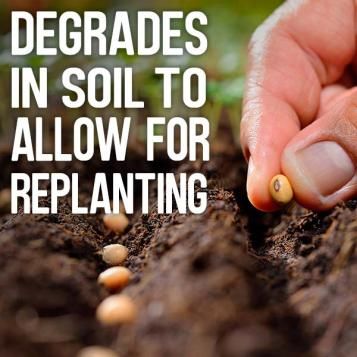 How to use
Shake well before use.
To open the spray, twist nozzle to spray position. ¼ turn left for the narrow spray.
Apply spray evenly to lightly wet the leaves avoiding run-off.
1 L treats: 37 m² of annual weeds, 34 m² of perennial weeds and 29 m² of brush weeds.
Turn the nozzle to Stop position after use. Visible effects in 24 hours. Weed death may take up to 28 days (in cold weather activity is slower).
Re-plant 7 days after spraying.
---
Where to use
Ideal for ground clearance on untidy overgrown areas. This includes sheds and greenhouses, along fences, gravel areas, and other areas not intended for vegetation such as paths and drives.
---
Cautions
Contains glyphosate and pyraflufen-ethyl.
Use weed killer products safely. Always read the label and product information before use.
Q1: How long does it take for the weeds to die?
A1: Some reaction may be seen in a day or so and weed death happens in 14-28 days in good growing conditions. In cool weather weed control will take longer.
Q2: What happens if it rains 2hrs after application?
A2: Most of the Weedol Ultra Tough will be washed off leading to poor weed control. We advise treating weeds on a dry calm day when there will be at least 6 hours of dry weather following application to allow the leaves to absorb the weedkiller.
Q3: When can children or pets go back onto the treated area?
A3: We advise to keep children and pets off the area until the weedkiller has thoroughly dried onto the weeds. Store all pesticides in a secure place.
Q4: When is the best time to treat weeds?
A4: We advise treating weeds between April and November when the weeds are actively growing on a dry calm day and with sufficient leaf surface to absorb enough weedkiller to kill the weed. In cooler weather weed control will take longer.
Q5: Can I re-plant and sow after spraying with Weedol Ultra Tough?
A5: Yes, wait 7 days after application for the weedkiller to move to all parts of the weed before cultivation followed by seed sowing or planting. Once the weedkiller comes into contact with the soil it is rapidly inactivated leaving no residual action.
Q6: Will it kill grass?
A6: Yes, it is a non selective systemic weedkiller that enters weeds through green plant material (leaves) into the sap and moved around the weed before killing it.
Health and Safety
Always read the pack label and product instructions carefully before use. For further information relating to product safety please review the product data safety sheet link below.

Weedol® Gun!™ Ultra Tough™ Weedkiller
1 litre (other sizes available)