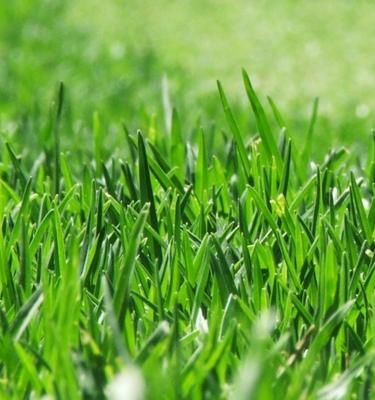 Summer lawn care – lawn tips for healthy grass
Australian summers are filled with endless hours of fun. From slip and slides on the lawn to entertaining friends with evening BBQs, our backyards are the star of the show!
Summer is also the most challenging time of year for our lawns as they face extreme heat, wind, and dryness, or, if it's a La Nina Summer, then long periods of rain. These weather variables along with increased lawn use, often leaves our lawns weakened and worn out!
To keep your grass healthy, check out our top tips for getting your lawn looking great through summer.
JUMP TO
1. Lawn mowing at the right time, in the right way

The best time to mow is early or late in the day, in order to reduce the incidence of the grass developing burned tips. How often you mow depends on the season and how much rain you're receiving, but generally, you should mow every couple of weeks during summer.
As we come into the warmer months don't forget to raise the cutting height on your mower. The 1/3 rule is a good one to follow. The idea is to try not to cut off more than 1/3 of the grass each time you mow. A taller, thicker lawn helps to smother out pesky weeds. Mowing on a higher setting also encourages deeper roots, which are more able to cope with stressful dry conditions through summer.
2. Topdress and fertilise the lawn to build strength
Topdressing is a technique used to fill low spots and uneven areas in an existing lawn. These uneven areas occur for several reasons such as the settling of soil after installing a new lawn, uneven turf thickness, or simply from regular wear and tear.
You want your lawn to be well-fed, healthy and strong going into summer. By giving it the right nutrients before the dry season, it will help protect the roots and soil, and make your lawn more resilient against the weather and high traffic over the summer.
The best time to top dress is when your lawn is actively growing. Most Australian turf varieties do so in spring and summer.
To feed your lawn, all you need is a bag of Scotts Lawn Builder All Purpose Slow-Release Fertiliser and a Scotts Spreader.

3. Aerate the lawn
Aerating your lawn involves inserting small holes in the ground throughout your lawn to help it grow thicker and healthier. It improves draining, relieves compaction and allows air, water and nutrients to penetrate the soil. This in turn encourages healthy growth.
By aerating your lawn, you will break through the thatch layer, which is the layer of intermingled dead and living stems, roots and leaves that builds between the grass and the soil underneath. Hollow tine aerators are the most common types of aerators to use and are ideal for lawns that are heavily compacted – these include lawn aerator shoes or a hand aerator like a pitchfork. You should aerate your lawn in spring before the summer season as the water will most likely be moist and ready for the treatment. Just make sure the ground isn't waterlogged when you do it.
4. Water the lawn
Lawns can dry out very quickly in summer, but we don't want to waste water. So, watering deeper and less frequently is key. If no water is available to water your lawn, make sure you protect it by not walking on the dry grass.
Watering early in the morning gives your lawn a chance to absorb the most amount of water. You should also aerate the lawn before you water it to help the water better penetrate the soil.
To help improve your lawn's ability to efficiently absorb water and disperse it evenly, apply Scotts Lawn Builder + Wetting Agent Slow Release Lawn Fertiliser.
5. Be on lawn weed watch
Lawn weeds are especially pesky in summer as you want to enjoy a lush and weed-free lawn. Dandelions, cats-ears and other weeds with large tap roots are most common through the dry season. If wet, you may notice others popping up more frequently.
To make sure you can identify weeds in your lawn and treat them appropriately, read our guide to the 11 most common lawn weeds.
If you want your lawn to be the envy of your street, it's so important to continue to look after it throughout the year. You can read all our seasonal lawn care tips to ensure your lawn looks fantastic year-round and check out our YouTube channel for all your essential lawn tips and tricks.