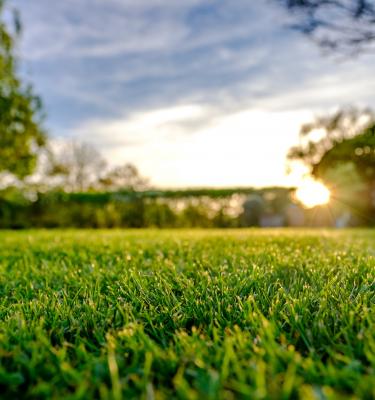 How To Keep Your Lawn Healthy During Wet Weather
With La Niña officially declared, our lawns are going to be facing a lot (and we mean a lot) of wet weather, especially if you're on the Australian East Coast.
While rain is always welcomed in Australia, too much rain can damage our lawns.
We've put together a guide on exactly what La Niña is and how you can protect your lawn so that it prevails through this wet season.
What is La Niña
Essentially, La Niña is a complex weather pattern that occurs when equatorial trade winds become stronger and push warm water towards the western side of the Pacific Ocean, resulting in increased rainfall across Australia.
Keeping in mind that no two La Niña's are the same, we will typically see heavy rainfall, particularly across Eastern, Central and Northern Australia. It is also likely that there will be cooler daytime temperatures, more tropical cyclones and a greater chance of widespread flooding.
How does prolonged rain affect my lawn?
Too much rain can do some serious damage to your lawn and the soil below. When your lawn becomes waterlogged, essential nutrients for healthy root and grass growth will be lost, leaving your lawn stressed and more susceptible to weeds, pests and diseases.
Key signs of stress to look out for include drooping, browning or yellowing leaves.
Problems that your lawn can succumb to after heavy, prolonged rain include:
Soil compaction;
Lawn grubs and/or insects;
Loss of essential nutrients;
Root damage;
Excessive weed growth;
Bacterial or fungal diseases.
How to prepare my lawn for La Niña?
Your lawn's best line of defence against La Niña is having proper top drainage and excellent water penetration.
To ensure that your lawn is prepared is easy, just follow the below steps:
1. Aerate the lawn
Heavy rain and traffic will leave your lawn compacted, worn down and patchy. This means that the soil is compressed, and thereby water, nutrients and air have a harder time passing through to the deeper root zone.
You'll want to decompress the soil in order to improve water penetration to help reduce runoff and erosion as well as to ensure that the local water table is being topped-up.
The best way to achieve this is to physically open the soil up. For smaller lawns you can just use a garden fork – drive it in around 5cm or so deep and gently rock back and forth. Repeat around 10cm apart across the whole lawn area. For larger lawns you can hire a lawn aerating roller or get yourself some aerator sandals and take a walk around your lawn.
The best time to aerate is when your soil is moist from watering or rainfall. Overly dry soil can be tough to do and you never want to aerate overly wet lawns – wait a few days instead.
2. Build resilience by fertilising
A strong, resilient lawn will be able to survive and, if damaged, better recover from wet and wild weather, like La Niña. Improving drainage is a big part of this, but the most important step is keeping your lawn well fed.
A fertilised lawn is thicker and denser, thereby providing better protection for the roots and soil. Feeding your lawn is very simple, you just need a bag of Scotts Lawn Builder All Purpose Slow Release Lawn Fertiliser and a Scotts Spreader.
Leanr more about the benefits of a well-fed lawn here.
3. Mow at the right time and in the right way
Picking how and when you mow is very important and may need to be varied with the conditions that are expected.
The do's and don't's of lawn mowing are:
Don't mow in the heat of the day. This can overstress a healthy lawn and lead to scorching of cut leaf ends.
Don't mow too short. If you do mow too short you'll actually find yourself mowing more often as the grass will push hard to regrow those essential, lost leaf blades. Ultimately this weakens the lawn too as it is stressed by the rapid regrowth process. It also increases the likelihood of heat and cold damage as the roots lose the insulating layer of grass above them.
Don't mow when the grass is wet. This can lead to a host of fungal problems and make an awful mess as clippings clump together. You also risk damaging soil, as wet soil is more prone to compaction, leaving unsightly wheel ruts and tracks.
---
If you follow all of these tips then you'll have a lawn with that in-built resilience. Your lawn may still show the impacts of extreme conditions but it will bounce-back faster when weather settles to a more consistent pattern.
So a little planning and care and your lawn will be better able to survive virtually anything that comes its way, even La Niña!