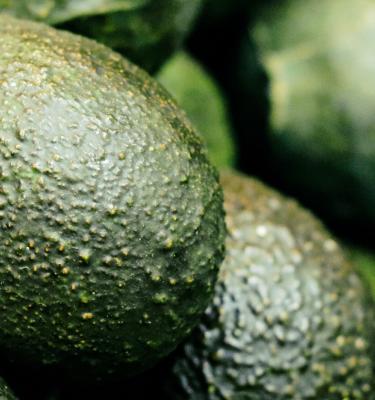 How to grow & care for avocados
Avocado trees, once established, are very productive, beautiful evergreen trees that will supply you with plenty of fresh avos to smash, spread or simply scoop and enjoy! Avocado trees will grow from northern Tasmania to the tropics of Queensland - just look for a variety that is best suited to your climate and growing conditions. In cooler regions, avocado trees will need to be sheltered and protected from the cold or frost, particularly as younger plants.
Top 5 tips to growing avocado
Grow avocados from a grafted tree, it will produce fruit 4-5 years after planting.
Protect young trees from frosts. Mature trees are more frost tolerant. For maximum pollination grow an A and a B type avocado. Ask at your local nursery or garden centre for varieties suited to your climate.
Plant avocado trees in a full sun position, protected from strong winds.
Mature trees can reach 5-10 metres tall, choose a dwarf variety that grows up to 4 metres if you are limited on space.
Shopping List
Avocado tree (or 2 different types to aid pollination)
Shovel
Mulch
Shade cloth & garden stakes to build a shelter around young trees.
Prepare
Avocado trees need a full sun spot, that is protected from strong winds. In cooler climates, they can be grown near a north-facing wall or structure, which will radiate warmth during the cold of winter. Plant your tree into a moist, but well-drained soil, that's been improved with plenty of organic matter. Avocado trees prefer a soil pH that's slightly acidic to slightly alkaline.
Growing from seed
Avocados can be grown from the seed or pip inside the fruit. However, it could take up to 10 years before you get fruit from the tree - it may not even fruit at all. The best way to guarantee a harvest is to plant avocados from grafted trees.
Avocados grown from the pip can be fun to watch grow, and they make a great indoor water plant suspended over a glass with their roots in water.
Planting Avocado in the garden
A moist, but free-draining soil is very important for avocado trees. Even mature trees will die quickly if their soil is waterlogged for a day or 2. To improve drainage plant your avocado tree on a raised mound. 
If your soil is heavy clay, prepare the planting hole by mixing through plenty of organic matter or Scotts Performance Naturals Organic Based Soil Improver and gypsum 4-6 weeks before planting.
Fertilise your avocado trees in spring and again in autumn with an organic-based fertiliser such as Scotts Performance Naturals Citrus & Fruit Organic Based Fertiliser.
Planting Avocado in pots
Some dwarf varieties of avocado are suitable for growing in large pots or planters. Just make sure you choose a pot or planter with plenty of drainage holes at least 50cm wide by 50cm deep.
Fill your pot or planter with Scotts Performance Naturals Premium Organic Based Potting Mix ready for planting. Lightly mulch the soil around the tree (avoid touching the trunk or graft point with the mulch) after planting with an open mulch to retain moisture.
Harvest Avocados
Avocados will not ripen until they've been picked from the tree.  When you notice a fruit's natural sheen starts to dull a little, the fruit should be ready to pick. Harvest 2-3 fruit with this appearance, and pop them somewhere at room temperature inside for a week or 2 until they soften enough to eat. If they soften well and taste, delicious you can begin to harvest the rest of the crop.
​
Pests & Diseases in Avocados
Root rot is one of the most common killers of avocado trees. To prevent this make sure the plant's roots are never soggy and the soil it's planted into has good drainage. 
 
Queensland Fruit Fly can lay their eggs into the skin of young fruit. The eggs will hatch inside your avocados and the maggots will ruin the fruit causing it to drop off prematurely. Protect your crop using suitable Queensland Fruit Fly lures and baits plus install wildlife safe insect-proof netting pulled taught over the tree, once you can see the fruit has started to form.