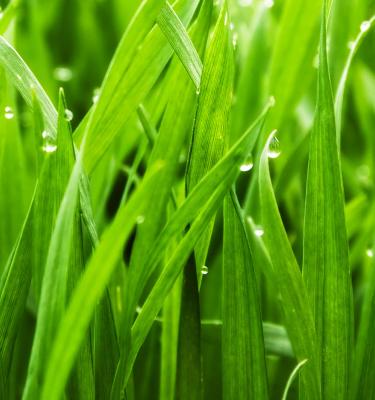 Build a great lawn: a seasonal plan
The Miracle-Gro EverGreen Premium Plus range of lawn products are the ultimate choice for the lawn enthusiast who wants premium results and is happy to indulge the lawn with regular care.
There are four different Miracle-Gro EverGreen Premium Plus products which have been expertly crafted to answer the needs of your lawn, whether it's controlling moss, killing weeds or feeding your lawn.
Spring
It is important to make sure that lawns can handle the harsh weather conditions leading to winter and be in good condition for the start of spring. Miracle-Gro EverGreen Premium Plus Autumn & Spring Lawn Food gives the lawn the best start, encouraging strong roots that ensure lawns can withstand the stresses of winter.
Apply Miracle-Gro EverGreen Premium Plus Autumn & Spring Lawn Food in autumn as the last feed of the year to restore the lawn after the summer and prepare it for the stresses of winter.  Reapply in Spring to ensure you apply the correct nutrients at the appropriate time of year to help build a thicker, greener lawn and encourage strong, healthy root growth.
Spring and summer (March/April to September)
Miracle-Gro EverGreen Premium Plus No Rake Moss Remover Lawn Food (use from April to September) has premium technology and professional quality for a lush and green lawn without the backache.  It has been specially formulated to have an indirect action against moss.  The naturally occurring bacteria 'eats' the dead moss so there is no need to rake. An organo-mineral based formula enriches root zones resulting in a nourished with no scorching and the extra magnesium gives a strong green colour to your lawn within 7 days.
If moss isn't a problem and you just want that lush green lawn then Miracle-Gro EverGreen Premium Plus Thick & Green Lawn Food (use from April to September) will do the trick. It contains a high-quality slow-release fertiliser for use throughout the growing season (April to September) and provides deep uniform greening while slowly feeding your lawn. As it provides a steady supply of essential nutrients to the lawn day after day, for up to 3 months the lawn stays thicker and greener without surge growth.
If lawn weeds are causing a problem then try Miracle-Gro EverGreen Premium Plus Weed Control Lawn Food (use from March to September). The small granules are able to reach the smallest weed leaves, killing daisies, dandelions and many other broad-leaved weeds. The lawn food works to green grass in just 7 days creating a healthier thicker lawn without uncontrollable growth.
Application
To ensure lawn care products are distributed evenly across your lawn we would always advocate the use of a lawn spreader. There are a number of lawn spreaders to suit all sizes of lawns so it will be a case of finding the one which best suits your needs. Two we recommend are the EverGreen Wizz Year-Round Spreader, small enough to store easily and easy to apply products, and the Scotts EasyGreen Rotary Spreader, ideal for a larger garden.