Ericaceous compost explained
What is ericaceous compost?
So, you have just bought a beautiful plant from the garden centre and brought it home only to read on the label that it will need to be planted in ericaceous compost - but what exactly is ericaceous compost and why do you need to use it? Read on to find out all my tips and advice on what ericaceous compost is and how to use it around your garden.
Some plants are referred to as 'ericaceous' or 'lime-haters'. This means that they find it difficult to grow in non-acidic alkaline soil that has a pH value above 6. They find it difficult to take up nutrients and eventually the leaves will turn yellow and often they can die.
What is ericaceous compost?
Ericaceous compost is a more acidic type of compost named after the 'ericaceae' family of plants that like to grow in it. These acid-loving or lime hating plants need a more acidic compost to thrive.
Which plants need an ericaceous compost?
The most popular type of plants that need to be grown in an ericaceous compost include:
Rhododendrons
Azaleas
Camellias
Pieris japonica
Gaultheria procumbens
Japanese maples (Acer)
Some Magnolias
Liriope muscari
Heathers.
There are also some fruits that need or prefer an acidic soil, including Blueberries, Raspberries and Cranberries. This list isn't exhaustive so do make sure you research your plant to be sure what type of compost it needs!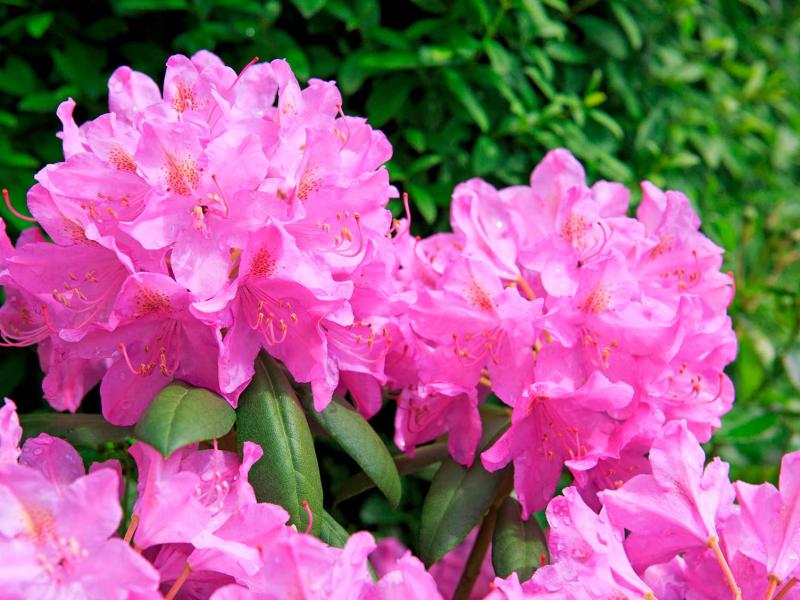 Why do these plants need ericaceous compost?
If you try to grow ericaceous plants in alkaline or lime soils, they'll produce yellow leaves in a condition known as lime-induced chlorosis. They don't grow or flower well and usually die off eventually. The main reason for this is that they need iron and other soil nutrients and if the soil is high pH, these become insoluble or 'locked up' in the soil so the plants can't absorb them.
Sometimes the type of plants that are growing in yours or your neighbour's garden will indicate the type of soil you have so if there are lots of healthy rhododendrons and camellias growing in the area then you can be fairly certain that you have acidic soil. If it's not obvious then you can do a simple test to find out the pH value of your soil with a kit or metre you can buy from most garden centres. If you find you have mainly alkaline soil (lime-based) then it will be much better to grow these plants in pots and containers filled with special ericaceous compost rather than to try and change your soil type.
How should I care for and grow my ericaceous plants?
Many ericaceous plants are woodland plants and therefore prefer to be out of direct sunlight as their flowers and leaves can be scorched. That makes them perfect plants for growing in shade or partial shade.
If you're planting something like a large Rhododendron or Magnolia then try to use a big container making sure it has drainage holes. Add some broken pots to the bottom and then fill the container with a good quality, peat free ericaceous compost. Add the plant, keeping the depth to the same level as in its original pot and then add more compost to the sides, pressing down as you go. Make sure you leave enough room to water well as many ericaceous plants are shallow-rooted so will need decent watering.
Good quality ericaceous composts contain suitable feed that lasts 3 months but make sure after this time that you feed your container plants with an ericaceous feed such as Miracle-Gro Concentrated Liquid Plant Food and plants in beds and borders will benefit from a continuous release plant food, which feeds for 6 months from just one application.
Although most ericaceous plants flower in early to late spring, you'll need to regularly water them, especially during the summer period. After watering it's a great idea to add mulch to the top of the compost to help retain moisture.
Hopefully this has helped to demystify what ericaceous compost is and enable you to grow healthy and happy plants in the right place.