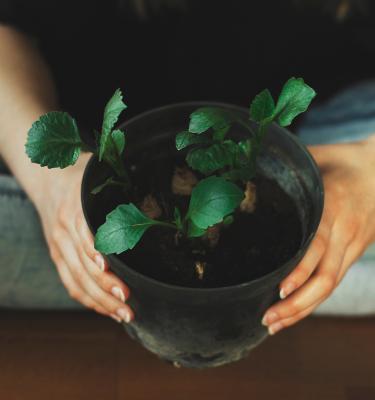 Evergreen Garden Care takes its environmental responsibilities very seriously. Today, our compost brands – Miracle-Gro and Levington - offer peat free and peat reduced compost.
We offer various mixtures containing raw materials such as wood fibre, coir, green garden compost (recycled from your green waste bin), bark and organic alternatives in place of peat. These components are carefully blended together to create the optimum, high quality mix you are used to so you can grow healthy, beautiful plants.
Over 30 years ago, we began investigating alternatives to peat.  It has been a long journey and we are proud to say that in the last 10 years we have moved from 100% peat mixes to less than 40% and reducing significantly year on year. 
In fact in 2021, we launched the most comprehensive peat free range of composts for both Miracle-Gro and Levington. We want to create transparency in our peat reduction programme so simple labels showing the level of peat contained in each compost bag has been introduced on pack, helping shoppers make more informed choices.  Have a look at our journey to a peat free future:
The move to peat free mixes means that alternative ingredients are being used so your compost will start to look different.
Think of it like baking a cake; traditionally you have always baked a Victoria sponge cake which has a regular consistency, look and feel. However, those ingredients are no longer available, so now you switch to new ingredients, and your cake suddenly looks like a fruit cake, it still tastes just as good but it looks very different. That is what it's like to change from peat to peat free or peat reduced compost.
Unfortunately, there is no single alternative to peat that is available in sufficient volumes and at the same price.  This means that these alternative ingredients tend to be more expensive and together with the increased number of ingredients, this can raise the cost. So it's important to remember that when you move to peat free, it will look a little different and may cost a little more – however you'll still get brilliant results and you'll be making the more sustainable choice.
Although we are moving to a completely peat free offering, we are not peat free yet. Critical to the success of the peat reduction programme is ensuring we source alternatives that have improved environmental footprints to peat and they are responsibly sourced. This is a challenge but Evergreen Garden Care remains committed. At our own Research and Development facilities at Levington in Ipswich, we actively run research programmes to find alternative materials.
If you want to understand more about what goes into our compost why not watch our Growing Media Scientist Elaine Gotts. She explains some of the different ingredients that go into our composts in a series of videos.