By Lucy Pitts, Garden Enthusiast
The evenings may be dark and damp and spring probably still feels a long way off, but before you know it, you'll be enjoying long summer days and all the great produce that comes with the warmer months.
There's surely no more a delicious indulgence than enjoying your own homegrown fruit and vegetables as you soak up the last of the evening sunshine. And whether you're a novice in the garden or an old hand, raspberries are relatively easy to grow and we think they're one of the summer's great pleasures!
If that's tickled your fancy as we head into the great garden preparation months ahead, then be sure to make room for your raspberries in a nice sunny spot.
And before you get started as always, it's worth investigating the different varieties of plants to make sure that the raspberries you grow, do well in your area and provide the sort of fruit and fruiting season that you're after.
---
Different Varieties Of Raspberry
There are two main varieties to consider before you start growing raspberries - summer and autumn bearing. They are determined by when you plant them and consequently when they bear fruit.
Summer Fruiting Raspberries
Summer fruiting raspberries will fruit somewhere between June and August depending on the specific raspberry type. Popular summer varieties to grow are the Glen Moy, Glen Ample and the Glen Fyne.
Autumn Fruiting Raspberries
Also known as 'ever-bearing' raspberries, these will fruit between August and October. Autumn fruiting raspberries are a fantastic option for beginner gardeners as they grow really well in containers and are very straight forward to prune. Good varieties to grow include Autumn Bliss, Autumn Treasure or Fall Gold.
---
Start Thinking About Your Plot
As with most plants, take a little time well in advance to prepare your soil and plot for your raspberry plants and now is the perfect time to do so. Raspberries like a slightly acidic and well-drained soil and a sunny but sheltered spot.
They will tolerate some shade but make sure if you've grown them before, that you've gathered up any fallen leaves from last year, removed any underground runners and cut your plants back to ground level by February.
Raspberries are best planted in spring (although if your ground isn't waterlogged or frozen it is possible to plant them at any time throughout the winter) and well-rotted compost in the hole and a handful of fish, blood and bone meal around the plant will help make sure that they thrive.
Also take care to make sure the surrounding area is well weeded and plant in rows about 50 cm apart, with your rows themselves 4 to 6 foot apart.
---
Training Your Raspberries
Most raspberry plants will need to be trained and if you're planting in rows the most common method for this is by post and wire. If you're planting more than one row, remember to keep your rows well apart and avoid the plants shading each other.
As your plants grow you'll need to tie them to the supporting wire because strong winds and heavily laden plants will struggle if you don't. And don't forget to keep your raspberries well fed and watered as they grow.
---
Growing In Containers
If you're stuck for space or have a small garden, raspberries will grow in containers too and can be trained up a single post. If you opt for this, you can pot your plants up in the autumn with 2 or 3 to a 30 cm container, thinning them out in the spring.
As with the raspberries that have been planted out, you'll need to apply a sprinkling of fish, blood and bone fertiliser in March to April, some mulch or well-rotted compost and keep them well fed and watered (but not waterlogged) through the growing season.
---
Watch Out For…
Easy to grow as they are, raspberries do sometimes struggle with raspberry beetle or blight! If you think you may have raspberry beetle (you'll see dry patches on the stems or little white maggots in the fruit) then you will need to spray your plants with pyrethrum. Do so when the first fruit ripens and then again a couple of weeks later.
Blight is even more of a problem as it's a serious fungal disease and comes in a variety of shapes and sizes. Symptoms include withering fruit and plants, dark patches and even spots and you will need to cut out infected areas and dispose of them, cutting the remaining plant to the ground.
---
So Easy To Harvest
Depending on the variety you grow, you'll start seeing fruit from midsummer and you just pick and enjoy! Although if you really have a lot of fruit you can share with your neighbours, leave out to feed the birds or freeze for a rainy day in December!
---
And Don't Forget!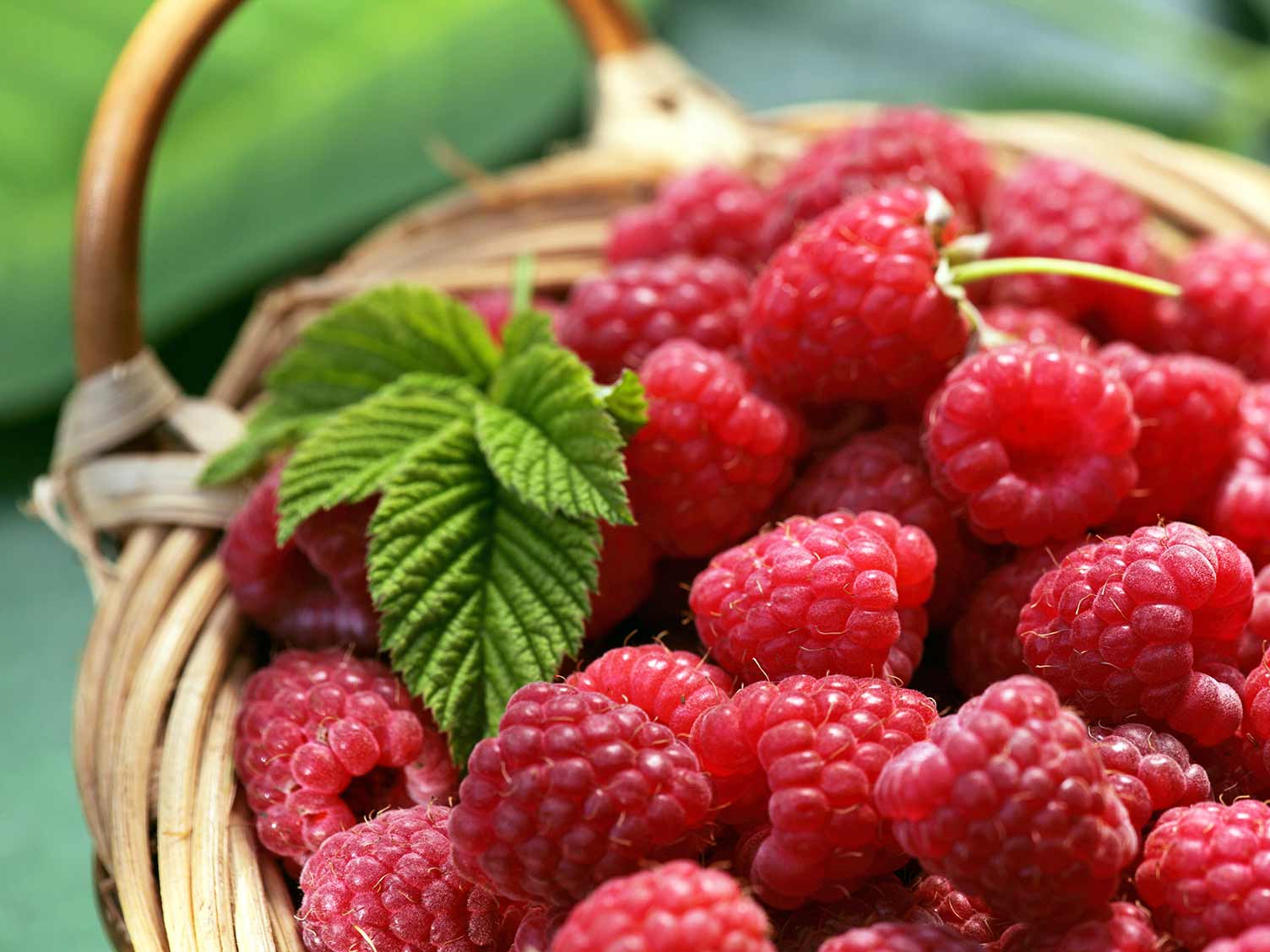 Of course, they are undeniably delicious and homegrown fruit is always so much juicier and flavoursome than some of the forced supermarket versions. But they are also jam-packed with goodness including a host of vitamins and minerals, antioxidants and fibre.
You can even grow autumn bearing varieties if you fancy harvesting on into the cooler months although nothing says summer quite like a raspberry pudding!
So if you want to grow your own summer fruit this year, raspberries must be up there with our all-time favourites. Let us know how you get on if you have any raspberry growing tips or a favourite raspberry recipe. We'd love to hear from you, so just post your comments below or share your ideas with us on our social pages.