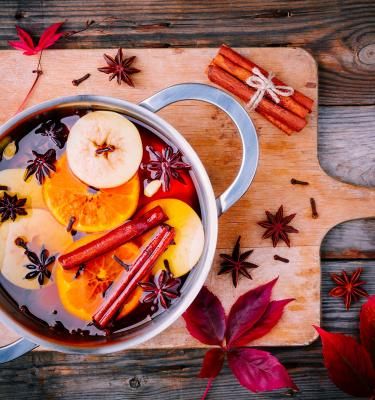 At Christmas time, mulled wine is a festive warming drink that gets a lot of attention, but we think mulled cider deserves a bit more of the limelight.
Easy to make and delicious, our recipe will have you feeling festive and autumnal in no time. You can also add a bit of homegrown - if you've got a glut of apples and a juicer or a food processor, you can make it fresh from the garden.
Recipe: Mulled cider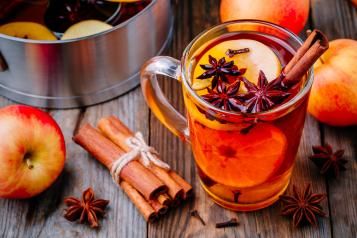 You will need:
400ml of fresh apple juice (you can buy this, or use a juicer if you have one, or peel and core some, add to a blender and then pass through a fine strainer)
1L dry cider or scrumpy
75g dark brown sugar
Zest of an orange, in strips
2 cinnamon sticks, snapped in half
4 whole cloves
Handful of orange slices, to serve
Method:
Simple add all of the ingredients to a saucepan and simmer gently (but don't let it boil). When hot, simply ladle into mugs and ensure each serving gets an orange slice.
Tip: For an alcohol free version, simply replace all the cider with fresh apple juice. For slightly stronger mulled cider, add a splash of brandy, calvados or spiced rum.