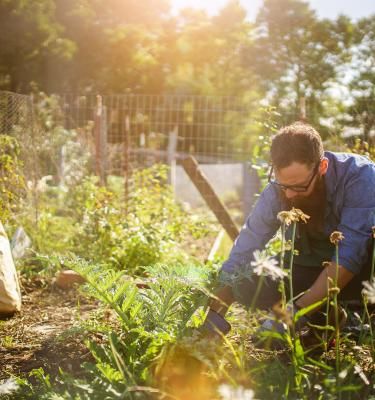 Gardening is good for you!
Many people garden to get outdoors for some much-needed fresh air or to spend time doing a hobby to help them relax and de-stress. But the benefits of gardening don't stop there. There is plenty of goodness in gardening, and here are some of the top ways you can benefit from getting into your garden.
For your body
Gardening outdoors and getting stuck in with digging, raking, and weeding is a great way of getting some exercise, whilst at the same time doing something productive which you can reap the rewards of too. It's win-win! One of the joys of gardening is that it's so engaging, that once you get into it you forget that you're exercising.
To make it accessible for everyone, your garden can be adapted to ensure it suits all abilities. For example, for those with mobility issues like having difficulty bending, raised beds or long handled tools will make these jobs easier. Or opt for planting in pots and containers if you have trouble with heavy digging.
So, get into the garden and swap the treadmill for the trowel, the cross trainer for the mower and the rower for the rake.
For your mind
As humans, we are more relaxed and at ease when in a natural environment, and gardening has the power to help to reduce stress and anxiety levels. Plants can give us a sense of purpose, so when we see our plants thriving it gives a sense of achievement and satisfaction.
Taking time to focus on sowing, growing, and caring for plants is a great way to concentrate on a task and relieve your mind from daily stresses. Even without a garden, bringing gardening indoors by introducing houseplants to your décor is a great step, and you'll still benefit from the goodness of gardening. It'll help you into a routine and watching your plants flourish will bring joy to your home for years to come.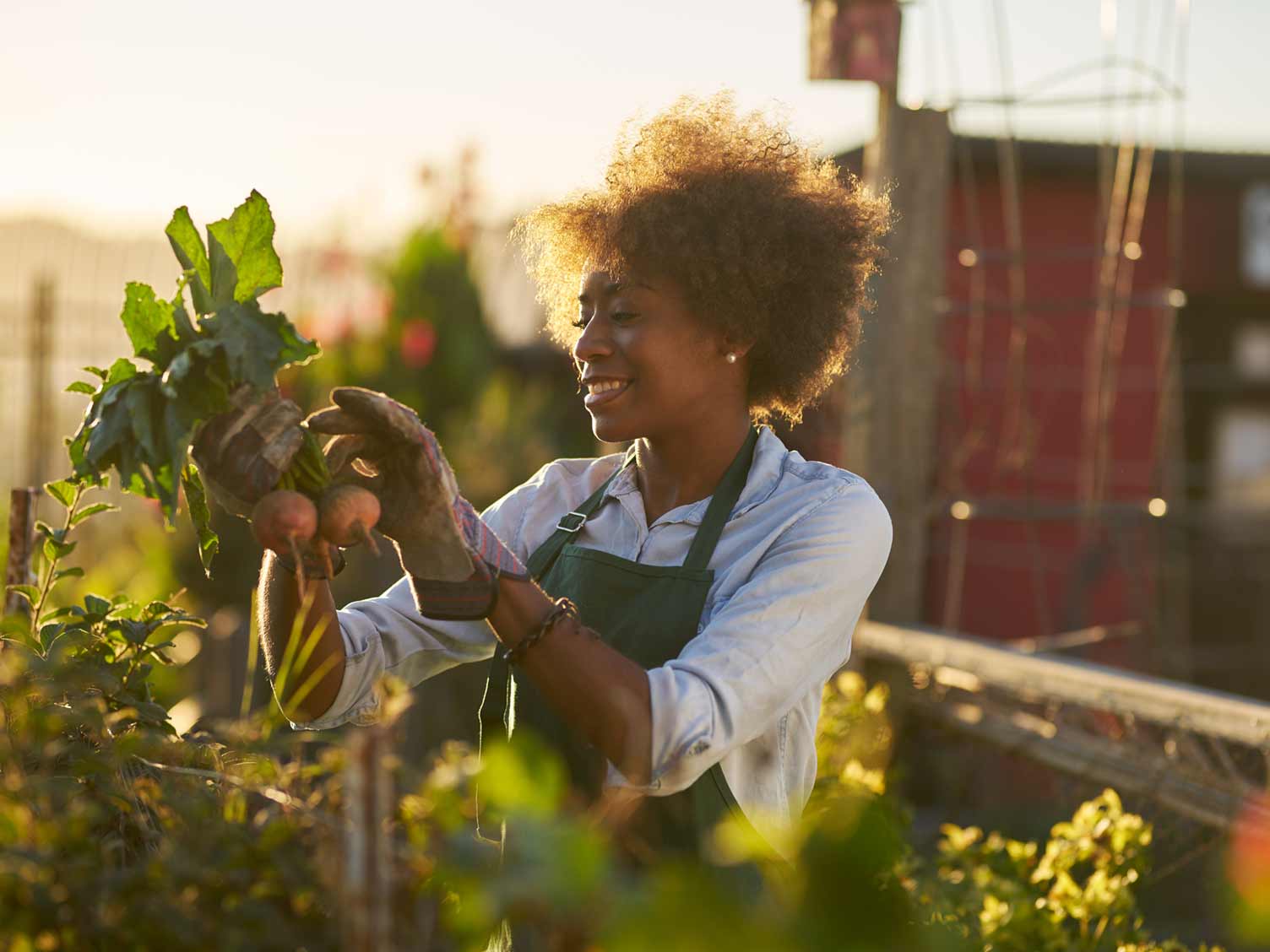 As your houseplants continue to grow, you can even share the love with family and friends by propagating with cuttings and potting them in Miracle-Gro Peat Free Premium Houseplant Potting Mix which has Fibre Smart™ technology providing the optimum structure for strong roots. There's no better feeling than making your loved ones smile and giving a houseplant that you've grown yourself is sure to delight them.
For your wallet
Make the most of the elements in your garden to help you save money. For instance, installing a water-butt at every downpipe on your home will conserve water to be used on your plants, meaning your water bill might be considerably lower!
In autumn, make the most out of falling leaves by gathering them into a hessian bag and leaving it behind your shed for around a year. It will become leaf mould which is a free and eco-friendly soil conditioner to use in your garden.
Another win for your wallet is using your space to grow your own food. This will benefit your body too as it improves your access to good, healthy food. Quick growing options include cut and come again salads like rocket, spinach, red kale, and radishes. Not only will they give crops that will supply long harvests, but they'll give you constant satisfaction and achievement, knowing you are growing something to help fuel your body.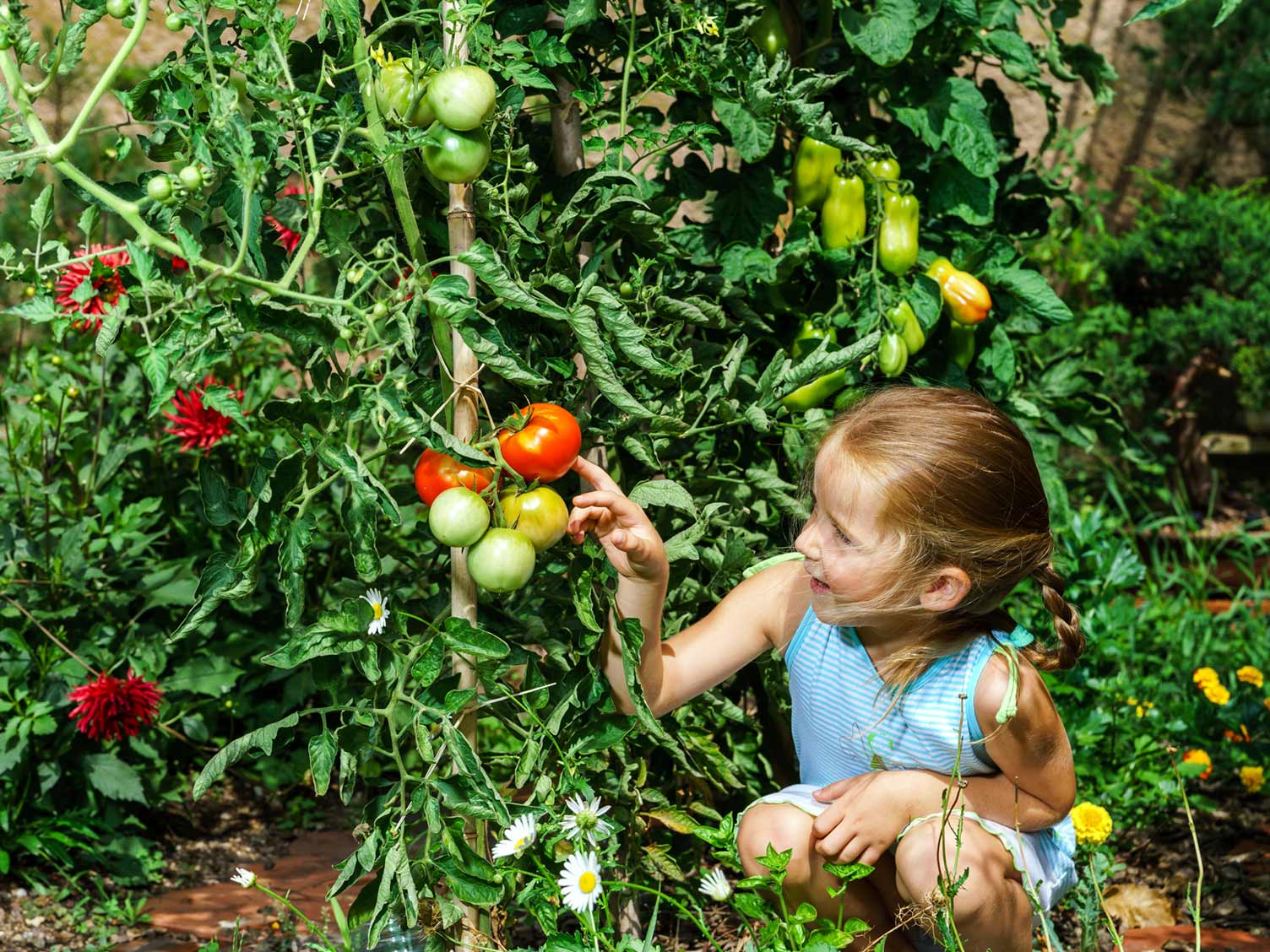 These crops can be grown on your windowsill all year round. Start by filling a container with Miracle-Gro Peat Free Premium All Purpose Compost which has Waterlock technology meaning it absorbs up to 25% more water than ordinary compost, as well as Smart Release Feeding which provides nourishment for up to 3 months. Then, sow the seeds at the depth of your little finger, keeping them well watered, and for each sowing, you should get around four cuts from each plant.
For wildlife
We aren't the only ones who enjoy our gardens. In fact, there are a huge array of creatures like birds, hedgehogs, bees, and beneficial insects that benefit from our gardens as a place to access food, drink, and shelter. Encouraging wildlife into the garden will benefit your garden even more by supporting biodiversity. Birds and hedgehogs' prey on pests that feed on your crops, whilst bees and butterflies pollinate your flowers.
Plants can act as food and shelter for wildlife, such as shrubs and trees like Sorbus aucuparia (rowan) will be wonderful for wildlife because in the autumn months, birds can appreciate the berries and pollinators will happily visit the white blooms in spring. With water, food, plants and shelter, your garden can become a haven for wildlife that will fill you with wonder.
So, find time to get gardening and your body, mind and wildlife will benefit a huge amount. The little joys of watching plants grow, noticing a fragrance or harvesting crops to use in your dinner will remind you of the power of gardening.