Levington® Tomorite®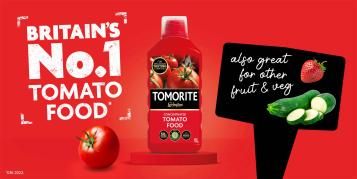 Tomorite Tomato Food is enriched with seaweed, which encourages top quality, full flavoured tomatoes
Tomatoes and fruiting crops require a high potash feed. Tomorite contains the potash needed as well as seaweed extract, which supplies the micronutrients essential for maximum growth and better crops. It is also ideal for other special food crops, e.g. sweet peppers and aubergines.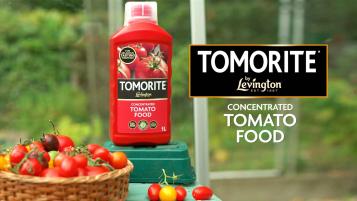 Growing the best tomatoes with David Domoney
There's nothing more magical than eating fresh produce straight from the plant. The mouth-watering taste of freshly harvested tomatoes is unbeatable. Not to mention it's one less item to add onto your shopping list if you grow your own, and you can even do it if you don't have loads of space to spare.