Miracle-Gro® EverGreen® Mosskill Liquid
Miracle-Gro® EverGreen® Mosskill Liquid
Miracle-Gro® EverGreen® Mosskill Liquid guarantees a greener lawn in 3 days. It stimulates grass growth to cover bare areas, left by dead moss.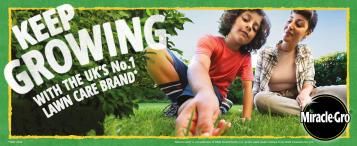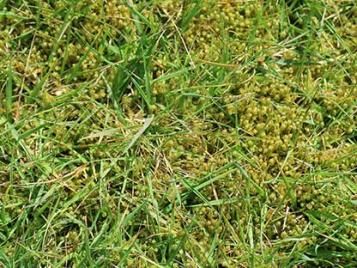 How to use
Mark out areas to be treated and apply evenly at the following rates:
Using a watering can: 150ml to 9 litres of water applied evenly over 10m².
Using a sprayer: 150ml to 500ml of water applied evenly over 10m².
Once the moss has turned died and turned black after 7-14 days you can rake it out. Avoid walking on treated areas until 100% dry.
Where to use
For use on lawns.
Fertiliser analysis
NPK 5-0-0.
Note: This list is not exhaustive.
Contains iron sulphate.
We recommend you wear gloves when gardening.
Wash hands after use.
Keep out of reach from children. Keep away from food, drink and animal feed stuffs.
Apply this product very carefully as it will cause brown stains on any surface it comes into contact with e.g. clothing, tarmac drives, paving, decking and kitchen floors.
Do not walk on the treated area and keep children and pets away from the area until the product is thoroughly watered in and the grass is completely dry to stop it transferring onto other surfaces. Sweep up any spillages and dispose of carefully.
Use plant protection products safely. Always read the label and product information before use
Health and Safety
Always read the pack label and product instructions carefully before use. For further information relating to product safety please review the product data safety sheet link below.

Miracle-Gro® EverGreen® Mosskill Liquid
1 litre (other sizes available)