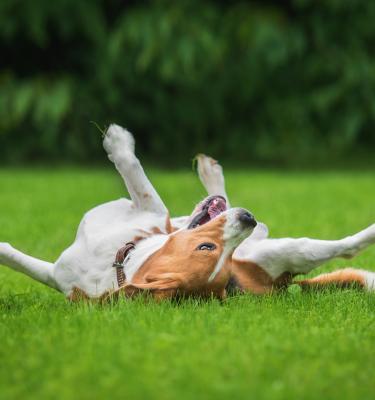 First spring feed and cut
A spring lawn care guide
As we step into the season of growth, our gardens will continue to thrive with the right upkeep and care through spring and summer. It's important to get into a routine of grass care, so you can have a luxurious lawn. These tips for spring lawn care will ensure it's ready for the following months of summer soirees. It'll also increase the likelihood of it surviving the colder seasons.
Mowing matters
One of the most anticipated jobs of spring is the first mow of the season, but it's important to not mow too early. A general rule to follow is to not mow when the ground is wet. Otherwise, the lawn mower becomes clogged with wet grass, the soil turns up in clumps, and the cut is untidy.
Instead, wait until you can walk across the grass without getting wet shoes. Whilst you're waiting for conditions to be just right for grass cutting, you can get prepped for the task. One of the top jobs to do each year is to sharpen lawn mower blades. Keep your lawn tools and equipment sharp, rather than leaving them to go blunt. This will ensure the blades are cut efficiently rather than being ripped.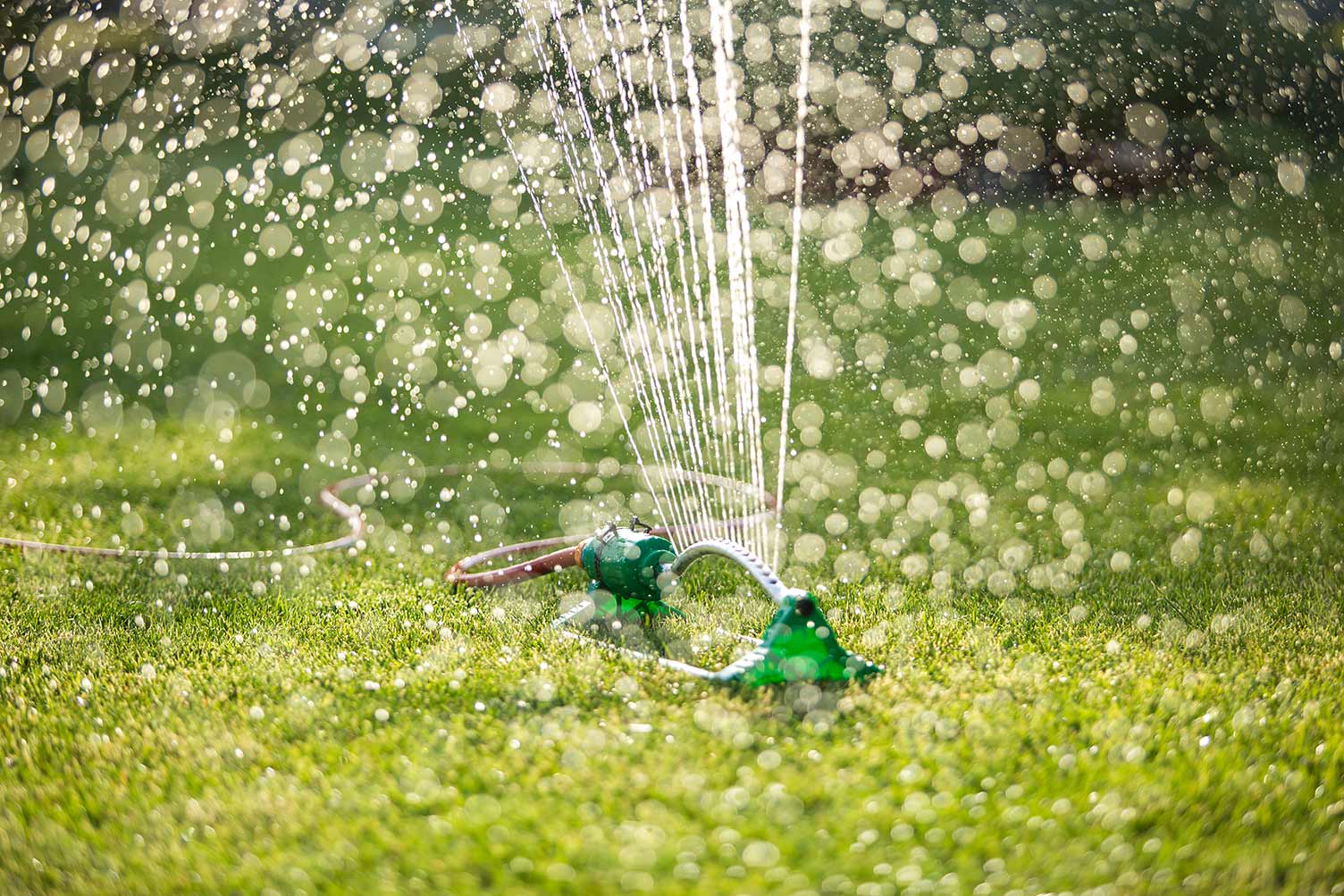 For the first cut of the year, it's vital that the blades aren't cut too low because the grass can become weak, therefore at a higher risk of weeds. So, it's ideal to do the first cut at the highest setting. Then, gradually reduce it each time until the preferred height is reached for your garden aesthetic. However, a general rule of thumb is to not mow more than one third of the height of the grass in one single cut. For most ornamental lawns, the final desired height tends to be around 1.5cm tall in summer, whereas for multi-purpose lawns it is approximately 2.5cm.
Lawn trouble treatment
Not only is spring the ideal time for mowing the lawn, but it's an optimal time to complete any lawn repair in problem areas. Whether you have moss growing in a damp or poorly drained lawn, weeds competing for nutrients and moisture, or urine spots from our four-legged friends.
For the latter, Miracle-Gro Patch Magic Dog Spot Repair can be used in spring and autumn to neutralise and repair burnt spots in the lawn that have become damaged from the high nitrogen content in urine. All that's needed is to remove any dead grass, loosen the soil, water the area, then apply the mixture and water again well. In up to 28 days, you will be able to see new, green grass growing.
This is the season to deal with problem areas affected by moss too. Lawns can become victim to moss taking over following the moist conditions of winter. A moss-killer like Miracle-Gro EverGreen Mosskill can be applied, then the moss will blacken. Once it has, the dead moss can be raked out. To keep on top of moss control it's important to scarify your lawn in autumn too as part of your autumn care routine.
The first feed
During late March to April, give your garden grass a boost by applying a fertiliser for spring and summer use. Apply these when the soil is moist or when there are predicted showers because it allows the fertiliser to get down into the soil. This first feed is essential to help the lawn to recover from winter frosts and any damage from rain.
A great place to start is with a product that targets all these important needs. Miracle-Gro EverGreen Natural 4 in 1 not only feeds the lawn, but also prevents weeds and moss from developing. When spreading the product, choose a day when rain is due approximately 2 days later. However, if there aren't April showers 2 days after application, water thoroughly so the feed can get to work.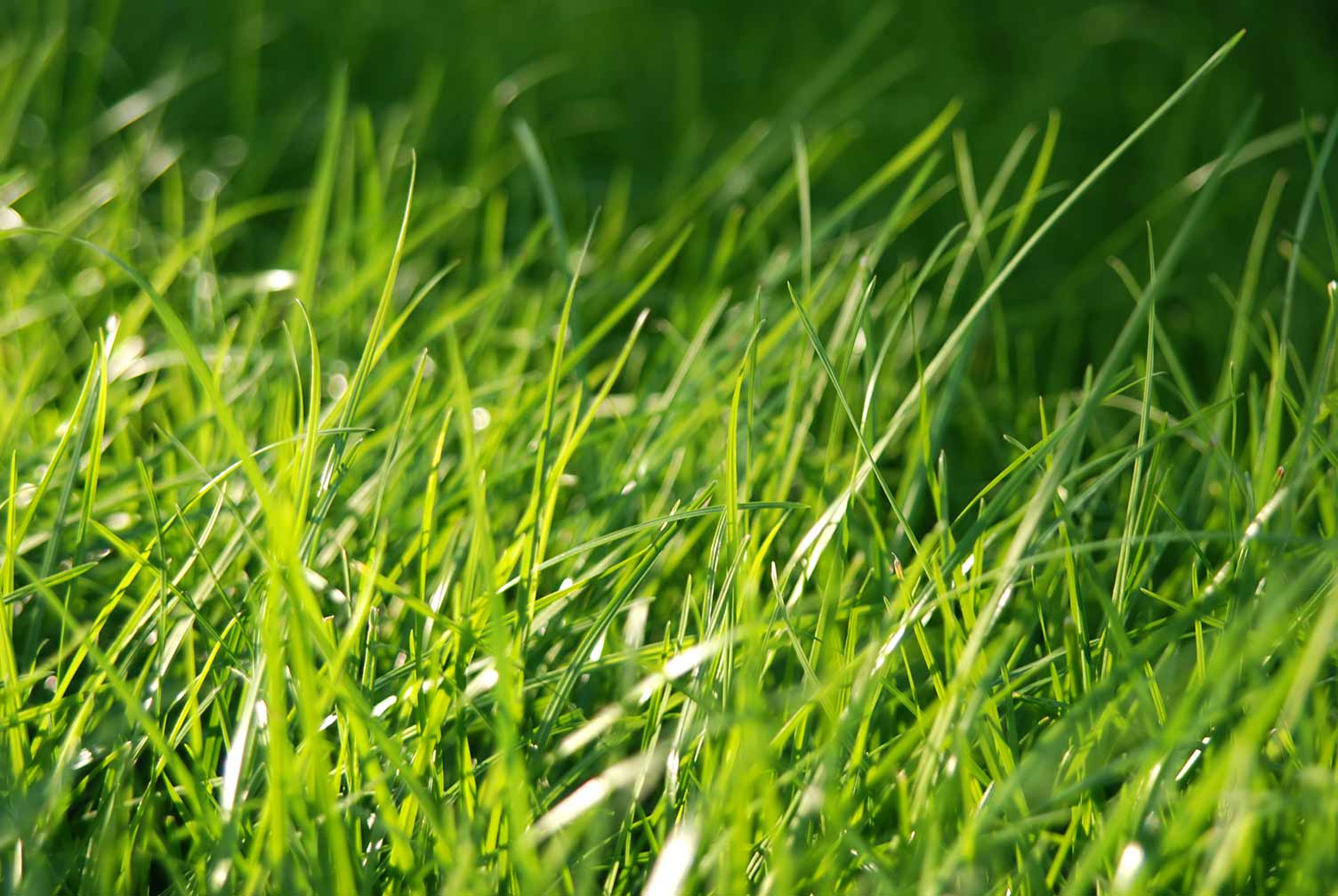 For an even application, the Miracle-Gro Drop Spreader which will help to dispense the product effectively. Once applied, keep pets and children off the area until the feed has had chance to dissolve and dry.
With these lawn care tips, you will have a gloriously green lawn from the first grass cut. Care for your lawn all year round to ensure it can bounce back from autumn and winter conditions too.