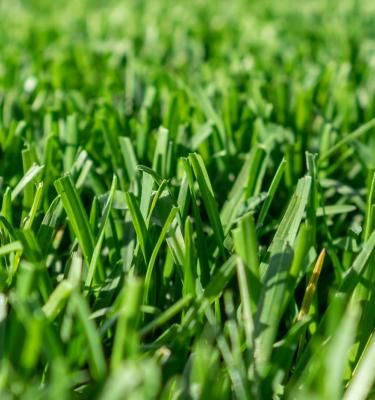 Common Lawn Care Questions & Answers
Find expert answers to some of the most commonly asked lawn questions & problems below.
What does NPK mean?
NPK stands for the three key nutrients required for optimal plant growth:
Nitrogen (N) encourages lush foliage and vibrant green colouring.
Phosphorus (P)  promotes strong root and flower development.
Potassium (K)  enhances overall plant health and disease resistance.
The NPK ratio displayed on lawn care products indicates the relative proportions of these essential nutrients, helping lawn owners choose the right product for their specific lawn needs.
How do I know when to feed my lawn?
When a lawn needs to be fed (fertilised), it will typically display signs of nutrient deficiency. Look for pale or yellowing grass, slow growth, and thinning patches
Feeding each season with Scotts Lawn Builder All Purpose helps replenish essential nutrients, encourages prolonged healthy grass growth, and maintains a lush, vibrant green lawn. If you only feed once a year, do so in Spring to reinvigorate your lawn and power it into Summer.
If you're looking for a quick green-up, use Scotts Lawn Builder Extreme Green Liquid Lawn Fertiliser.
What's the difference between a granular and liquid lawn fertiliser?
The main difference between granular and liquid lawn fertilisers is their physical form and application method.
Granular fertilisers, like Scotts Lawn Builder All Purpose, are solid and pellet-like particles that are spread over the lawn's surface and are best applied using a Scotts Spreader. Some benefits of granular fertilisers include easy application, longer-lasting nutrient release and reduced risk of accidental over-application.
Liquid lawn fertilisers are liquid solutions, applied using a sprayer or attached to the household hose. These fertilisers, like Scotts Lawn Builder Extreme Green Hose-On, provide rapid nutrient absorption through both the leaves and roots, so you get quicker results. They typically require more frequent applications but are a great way to give your lawn a visible boost!
best products for the job
How do I deal with lawn weeds and pests?
No one wants an unhealthy lawn, especially one that's ridden with weeds or pests. Luckily, with the right care and knowledge, your lawn can bounce back!
For weeds, spray Scotts Lawn Builder Weed, Feed & Green-Up. It will kill the 10 most common lawn weeds in Australia, including bindii, clover, dandelion and other broadleaf weeds. If you're unsure of your lawn type, use Scotts Lawn Builder Buffalo Weed, Feed & Green-Up.
For pests, you can encourage natural predators like birds and beneficial insects to control populations. Alternatively, Scotts Lawn Builder Grub + Insect kills the most common grub and insect pests found in lawns, while providing a deep uniform greening.
The best way to prevent lawn weeds and pests is to practice good lawn care. This includes regular mowing, proper watering and fertilising every season to promote a healthy and robust lawn that can outcompete weeds and withstand pests and diseases.
best products for the job
How can I improve the soil quality of my lawn?
How can I maintain a green lawn during dry or drought conditions?
Preparation and adjusting lawn care practices during dry conditions are key for maintaining a healthy lawn.
Water the lawn more deeply but less frequently, preferably during the early morning to absorb the maximum amount of water.
Consider using drought-resistant grass. These grasses can stay alive and green for longer periods of time under dry conditions. The most popular drought-tolerant lawn varieties in Australia include Buffalo, Couch, Kikuyu and Zoysia.
Raise the mower height to reduce stress on the lawn and retain moisture. A taller, thicker lawn will provide shade and natural cooling to the roots and soil. A mulch mow will also help insulate the soil and roots, reducing evaporation.
For all lawns requiring a little boost when it comes to drought-proofing, apply Scotts Lawn Builder +Wetting Agent to greatly improve your lawn's water retention as well as its ability to absorb oxygen and other essential nutrients.
Do I need to water the lawn after I've fertilised it?