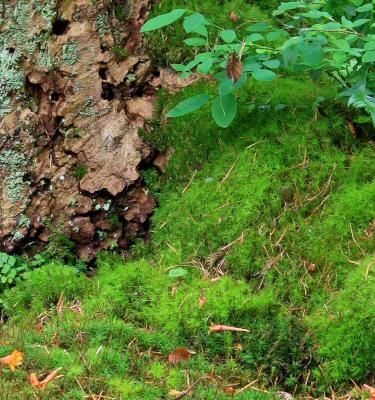 18 beautiful fairytale garden ideas
We know you share our love of the great outdoors. However small or large your garden, it's an outdoor space that can feed your imagination and allow you to lose yourself for a while. Great food for the soul.
We thought, that if you're feeling a little whimsical with spring and summer approaching, you might like our 18 beautiful fairy tale garden ideas…
1. Have You Got A Tree In Your Garden?
The roots and trunk of a tree are the perfect place for a little creativity, particularly if there are any gaps or holes in and around the base of the trunk. Create a tiny little path up to the gap and lodge a miniature door into space. You could use an old dolls house door or make your own. This is perfect if you haven't got space for a full-size treehouse.
---
2. Create Magic In An Old Container
Perhaps it's an old washing up bowl or an old pot. Fill with compost and then plant a miniature garden there. Your imagination is the only limit. You can buy tiny stone houses online or in garden centres, or make your own from recycled materials. You could give your mini house, a miniature garden within the container with a tiny path and fence and use small plants such as herbs and small succulents for the planting.
---
3. What About Making Your Own Mini Village?
If you have a bit of space and the budget, why not get three or more little stone houses and make a village. A wooden or shaded area is good for this and you can give each house its own garden and tiny paths. You could even park toy cars outside.
---
4. What About Water Fairies?
We've seen some lovely miniature fairy models and if you have a collection of these, what about placing them around the edges of a water feature this summer? You can add as many little extra details as you want such as miniature bridges, tiny toadstools and don't forget to grow some lilies in the water.
---
5. Talking Of Toadstools...
A while back we were writing about creating a toadstool garden by painting upturned garden pots and the dishes that they stand in, in toadstool colours. You can use pots of any size, so your toadstools could be tiny or large and paint them any colours that you fancy. Dot them around a corner of your garden and then add some detail. Perhaps the odd gnome or a flower pot person?
---
6. Mysterious Footsteps
A simple idea for a small space. Why not paint, draw or even make a tiny door and attach it to a corner of fence and then create a trail of mini footprints leading to it. Try using a chunky highlighter pen to form the main part of the footprint and an ordinary shaped pen to form the heel, or any other objects that you think may fit the bill.
---
7. Miniature Window Box
Give an old bird box a new purpose and decorate. Perhaps give it a green, mossy thatched roof, a door with a tiny handle and if you're one for the detail, create a miniature window box. When it's done, lodge it in a tree or in a mysterious corner.
---
8. Dolls House Furniture
In the long summer months when the weather is dry, create tiny fairy worlds out of old dolls house furniture (or you could make your own or buy purpose-made). If you've made a miniature garden in a pot or container, add a tiny table and chairs outside.
---
9. A Fairy Water Feature
Use a tiny dish to create a miniature water world for a rockery or pot. Add small stones around the edge and a few of the smallest plants you can find. Perhaps a stick could act as a bench and why not add a tiny piece of cloth as a fairy towel left by the edge?
---
10. A Tea Party For Little People
You may have a miniature tea set from your childhood days. Choose a small corner and create a picnic scene. A flat stone may act as a table and round stones as stools. Decorate with a tiny tablecloth and let the grandchildren believe that they've just stumbled across a fairy picnic.
---
11. Bonsai!
Bonsai trees are perfect for creating a miniature world, especially if you haven't got a large space outside. Dot miniature houses or your decorated bird boxes between them. Create a super tiny door and attach it to the base of a bonsai and then add a super tiny path to it.
---
12. Goldfish Bowl Garden
Got one of those old, round goldfish bowls? Old goldfish bowls or water tanks make a wonderful miniature garden for the smaller space. Plant it up with a small amount of compost but you don't need many plants. You can add moss for the grass, sticks and small stones, a tiny fairy doll or even some miniature animals and then perhaps one or two small plants to grow around them.
---
13. The Old Woman's Shoe
There was an old woman who lived in a shoe! Got an old boot or shoe that's headed for the bin? Decorate it with tiny windows and doors. Place it in a border or bed and create a mini garden around it for the old woman who lived in a shoe.
---
14. Little Miss Muffet's Tuffet
Talking of nursery rhymes Little Miss Muffet conjures up all sorts of images of her sitting on her tuffet eating her curds away. Can you create the scene somewhere in your garden with a tiny toadstool, a miniature swing or just a mound of earth, a toy spider and a tiny empty basket left behind, when Miss Muffet ran away?
---
15. Hanging Fairy Garden
Hanging baskets are an iconic image of summer. But rather than the usual trailing lobelias and petunias, can you add a touch of fairy magic? A miniature house and pathway, a little fairy sitting on a stone? You could have more than one hanging fairy basket. But whatever you do, remember to hang them low enough so that everyone can see the magic.
---
16. Animal World
We've explored the world of fairies, but what about the animal kingdom. Sylvanian animal families are perfect for this. When you've made your miniature world from tiny houses or recycled bird boxes, why not dot these delightful animals around the tiny town. Although do remember to bring them in if it rains.
---
17. The Good Old Garden Gnome
We mustn't forget the garden gnome particularly if you've made some toadstools. Have a look at your local garden centre because there are usually lots of different gnomes and animals on offer and with very little effort and just a bit of place. They add a real touch of fun to your garden.
---
18. A Mini World On A Budget
You may not have the budget for china fairies and little stone houses but there's still lots you can do to create a great fairy tale garden. Build little houses from stones and use bits of old wood to create rustic style doors. Add a washing line made of a piece of string thread between two little twigs...you could even add some old cuts of cloth as the washing.
What else have got that you could use? Old cotton reels are really versatile or a thimble perhaps? Old bottle and jar tops can be converted into tables and ponds and old biscuit tins might make a nice little house. We'd love to hear about your gardening design ideas and advice, or better still, see the photos, so please share them with us on Facebook and Twitter.
The wonderful thing about fairy tale gardens is that you can get as carried away with the detail as you like and take yourself and your family off into a magical, mysterious world. So why not let your imagination go wild this summer.