Chilli peppers (Capsicum annuum)
It seems that most people now have at least 1 or 2 chilli pepper plants at home - it has become incredibly trendy! The increase in popularity of Indian, Thai and Mexican food has raised the cult status of chillies - as has growing and eating unbelievably hot chillies!
How to grow chilli peppers
Cultivation
Each plant will produce dozens of chillies for use in the kitchen. To ensure a reliable crop, chilli peppers need a warm, sunny position outside or in a greenhouse, cold frame or similar covered structure. Very hot chilli varieties are definitely better under cover, as this helps develop the intense heat, taste and flavour.
Although they can be brought on in well-prepared, moisture-retentive soil, they usually crop better and more reliably if potted in containers.
For more advice and information have a look at our How to grow chillies guide.
Chilli Pepper varieties
The following are all good, reliable varieties: Apache, Cayenne, Demon Red, Etna, Fuego, Habanero, Hungarian Hot Wax, Jalapeno, Joe's Long Cayenne, Prairie Fire, Super Chili, Thai Hot Dragon. One of the hottest chillies you can grow at home is Dorset Naga, which is extremely hot.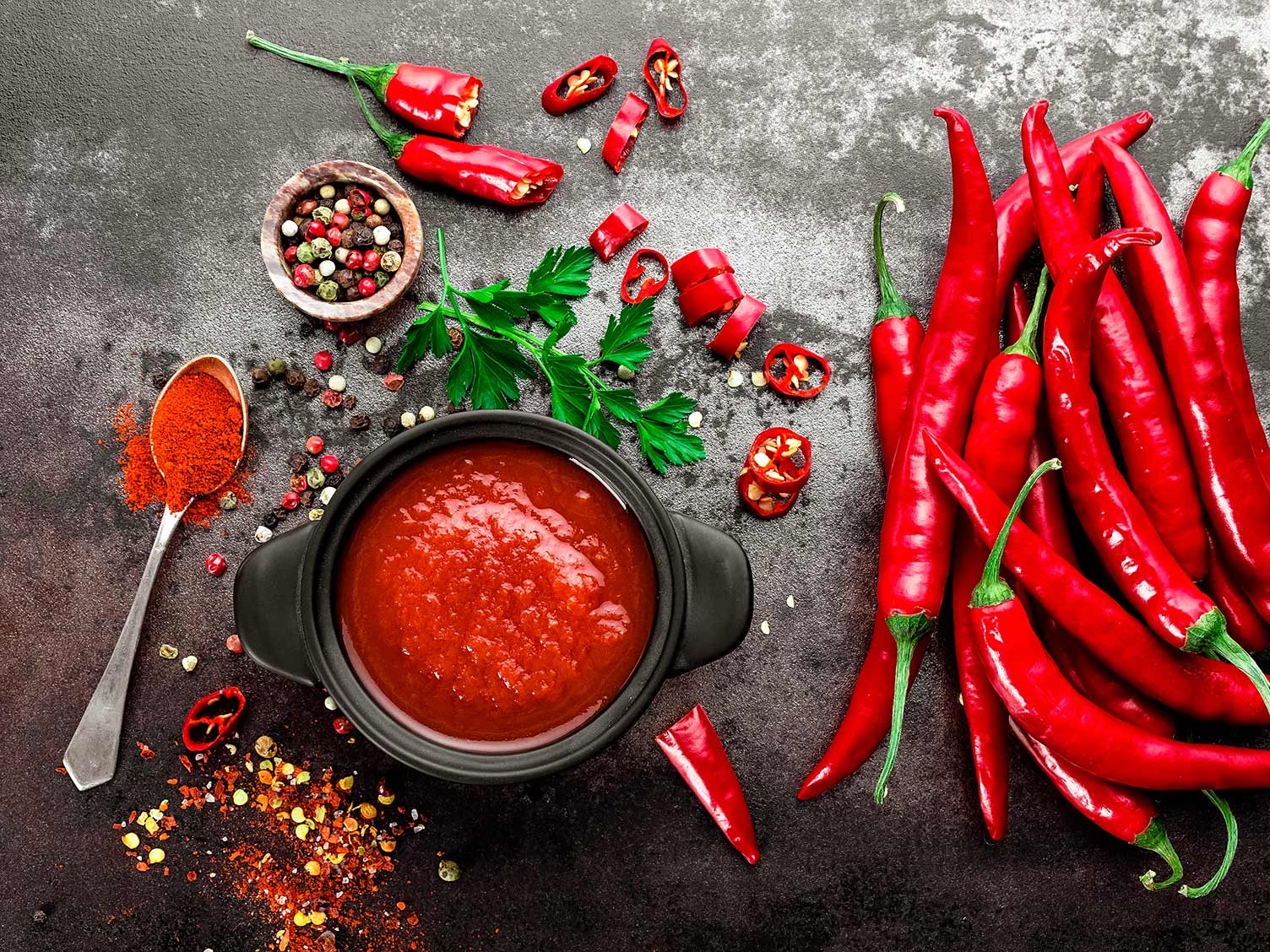 Sowing chilli peppers
You can sow seeds from February to April. It is usually better to sow as early as possible, even January if you're trying very hot chillies, as they need a long summer to crop well.
Gradually harden off the plants for 10-14 days before planting outside.
How to care for chilli peppers
Plants are ready to put into their permanent cropping position once the roots fill the pots.
Pot them up into pots of good compost in late April (if growing in a heated greenhouse), mid-May (unheated greenhouse) or late May/early June if growing outside. They can also be grown in compost planters, but will need very careful watering.
Pinch out the growing tip to encourage bushy growth and better cropping. You can also pinch back the sideshoots if lots of smaller chillies are needed.
Water regularly and feed with a balanced general feed, switching to a high potash feed when the first chillies have set.
Further advice available on our How to grow chillies guide.
Harvesting
Pick the fruit as needed when it has reached a good size. You can either pick them when they're green (when the flavour is quite mild) or leave them on the plants until they have turned red, which develops a stronger, hotter flavour.
| | |
| --- | --- |
| Flowering season(s) | Summer |
| Foliage season(s) | Spring, Summer, Autumn |
| Sunlight | Full sun |
| Soil type | Chalky, Clay, Loamy, Sandy |
| Soil pH | Neutral |
| Soil moisture | Moist but well-drained |
| Ultimate height | Up to 60cm (2ft) |
| Ultimate spread | Up to 45cm (18in) |
| Time to ultimate height | 6 months |