Pre-spring clean
Patio cleaners, like Patio Magic!, aren't just for patios but any hard surface, like stone water features and benches. It goes a long way to making your job a lot easier. You buy the ready-to-use bottle with an attachable nozzle and you just spray—there's no scrubbing at all. The anti-bacterial treatment gets to work right away and is long-lasting. Use on your exterior walls, paths and steps to remove green mould, algae and lichens with ease.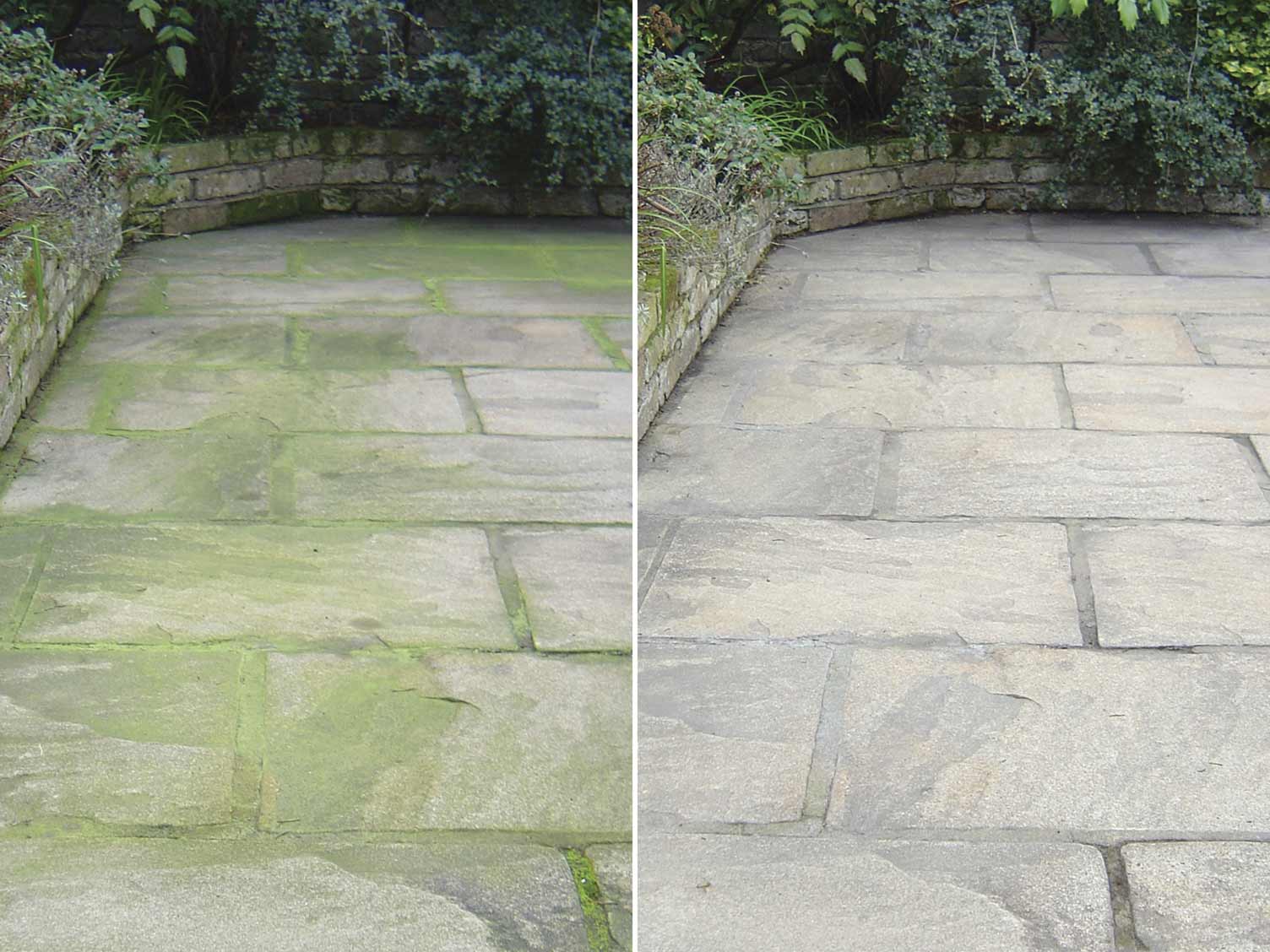 With your outdoor structures sparkling, you can use this product inside your home too. Products like the Patio Magic concentrated version go a lot further, able to cover up to 170 square metres! Use it around the house as a pre-paint fungicidal wash and the best bit is it just gets to work while you're off doing other things, it's a must-have for spring cleaning and – as it's biodegradable – it won't leave a harmful residue on surfaces.
Uplifting lots
You'll be surprised how a tired-looking patio or deck can affect the way you feel about your garden spaces. It sounds simple but pristine pathways, polished patios and terrific terraces will draw you outside and make accessing the garden a real delight. As well as restoring the surfaces, you can give the area a facelift with a few pots planted up with seasonal colour. Hardy heathers are a low-maintenance and striking addition to pots at this time of year.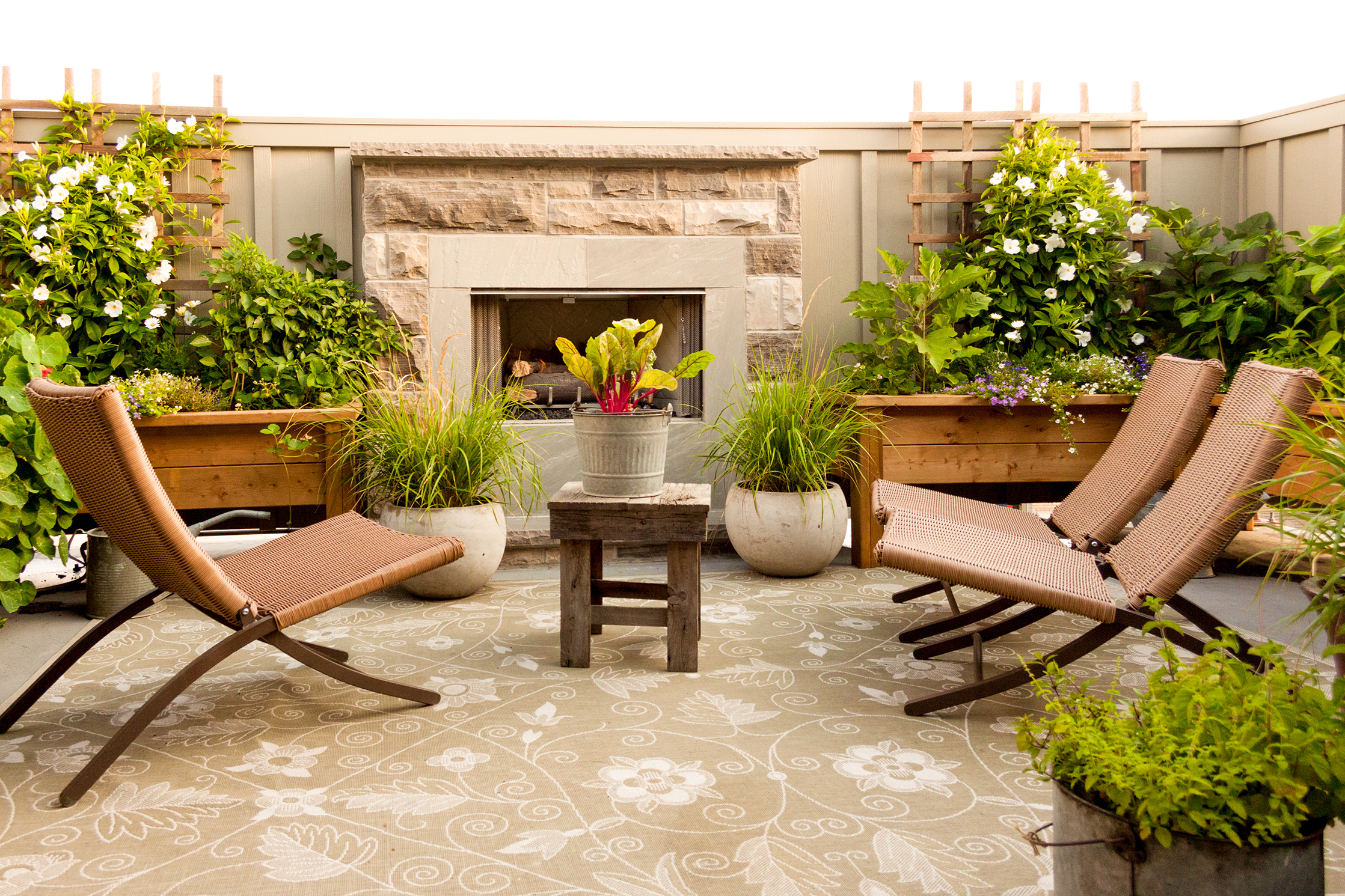 You can buy them in neon pinks, yellows and electric blue for something really different. Or, opt for fragrant flowers, like Viburnum × bodnantense 'Deben', to catch floral tones on the breeze and have sensational scent drifting in through the window of your home and beckoning you outside.
The best-looking gardens strike the right balance between hard and soft landscaping; garden structures bringing form and functionality to the natural beauty that's planted up. So, use your patios, paths and walling to your advantage and grow on them. They can give you easy garden access for reflection and socialising whilst not interrupting its natural botanical beauty—the best of both worlds!
Keep and care
Just like the plants that grow in your ground, your garden walls, stone benches, paving and masonry will need to be looked after. Over time they can fall into disrepair.
Now's the best time to get out in the garden and revamp structures, you will just need to wait for a dry day. If you get started before spring is in full swing, they will be looking tip-top when the weather turns and you want to spend more time outside.
Greenhouse glass can be wiped clean and left gleaming, this will help your greenhouse plants access vital sunlight too. Wooden benches and fences can be repainted in bright colours to compliment the planting and your paths should be washed down free from staining.
Ridding your paths of debris and green growth is a really quick and easy step towards garden maintenance that makes a huge difference, grab your broom and sweep the area clean of leaves. Not only does this leave the garden looking tidier, but less green growth will reduce the risk of trips and falls when the algae becomes slippery during wet or icy weather.
Garden repairs
As well as grooming your garden spaces, now's the time for those vital repairs—especially while it's still windy.
A broken fence panel can lead to the others becoming damaged and that will change the dynamic of wind in the garden too, taking it into unprotected areas. Ideally, you should look for weak points before wind hits. This preparation can save you hundreds of pounds and protect your plants from being flattened by a falling fence. You can also take a moment during dry weather to stain the fence and prolong the timber's life.
Similarly, you will want to check over the felt on the shed roof. It only takes is one or two more tacks to keep it in place rather than having to replace the lot.
Winter is a great time to get some of those odd jobs ticked off the list. With these areas of the garden clean and gleaming, you've got everything in place to get your garden ready for the year ahead.