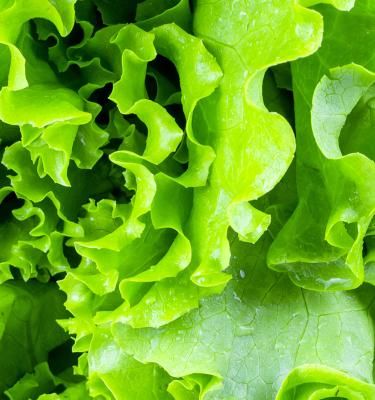 Lettuce is a staple main ingredient of any summer salad, and easy to grow at home. Home-grown, they are crisp, juicy and full of flavour - a far cry from the limp lettuces you can sometimes buy. Some varieties also have colourful, ornamental leaves, suitable for growing in flower borders.
By growing a range of varieties and sowing at different times of year, you can have lettuces available nearly all year round.
'Cut-and-come-again' lettuces are even easier to grow than hearting lettuce and can crop over several weeks.
---
How to grow lettuce
Cultivation
A bright sunny position is best, although most lettuce tolerate light shade. During hot, sunny summers, lettuce do better in light shade. Soil that has been fortified with some organic matter to improve water holding and a general granular plant food will grow a good crop.
Lettuce can also be grown well in small pots, window boxes, growing bags or planters.
Lettuce varieties
There are lots of different lettuce varieties, divided into different types, depending on the type of leaves they produce:
Cos: (upright growth, oblong head and crisp leaves) Freckles, Little Gem, Lobjoit's Green Cos, Winter Density
Crisphead: (large hearts of curled and crisp leaves; includes iceberg lettuces) Lakeland, Saladin, Webbs Wonderful
Butterhead: (open habit, quick maturing and tolerate poorer growing conditions) All The Year Round, Avondefiance, Buttercrunch, Tom Thumb
Loose leaf: (do not produce a heart, cut-and-come-again) Bijou, Lollo Rossa, Red Salad Bowl, Salad Bowl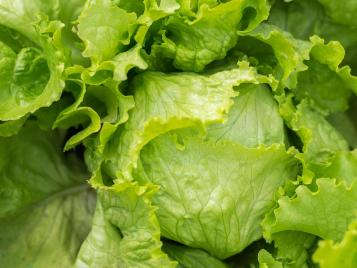 Sowing lettuce
Sow a short row every fortnight, enough for your needs, to have a continuous crop. Sow seeds thinly 13mm (0.5in) deep, cover with soil and water in well.
The timing of sowing depends on cropping time.
Summer/autumn crops: Sow outdoors from late March to late July. For an earlier crop, sow indoors with gentle heat in early February and plant out in early March under cloches.
Winter: Sow outdoors in early August and cover the plants with cloches in late September. For a mid-winter crop, sow in a heated greenhouse in September and October and grow on in the greenhouse.
Spring: Sow a hardy variety in September or October either in a cold greenhouse or outside under cloches in mild areas, or in pots on the windowsill
---
How to care for lettuce
Keep the soil moist at all times; if the soil dries out the plants may bolt (go to seed prematurely).
Thin out seedlings when they're about 2.5cm (1in) high and continue until the plants are 30cm (12in) apart, 23cm (9in) for dwarf varieties and 15cm (6in) for loose-leaf types. The thinnings can be used in the kitchen.
To encourage fast growth that is tender and full of flavour, feed plants every 3 weeks with a balanced liquid feed.
Harvesting
Lettuce is ready to harvest when a firm heart has formed. Cut the stem with a sharp knife.
Loose-leaf types are harvested as and when needed once the plants are about 7.5-10cm (3-4in) high. You can either pick individual leaves or harvest over the whole plant with scissors.
It is best to cut in the morning, when the plants will be at their freshest.
| | |
| --- | --- |
| Foliage season(s) | Spring, Summer, Autumn, Winter |
| Sunlight | Partial shade, Full sun |
| Soil type | Chalky, Clay, Loamy, Sandy |
| Soil pH | Neutral |
| Soil moisture | Moist but well-drained |
| Ultimate height | Up to 30cm (12in) |
| Ultimate spread | Up to 15cm (6in) |
| Time to ultimate height | Up to 10 weeks |