What are the easiest vegetables to grow?
Get into growing your own at home
Interest in 'Homegrown' continues to rise and growing your own super tasty and healthy fruit and vegetables at home is easier than ever before. The great news is you don't need an allotment. Even a small garden or just a few pots on the patio can grow a wide range of home-grown vegetables. There are so many ways you can squeeze a few crops in. Just imagine stepping outside your door for a handful of snacks fresh from the plant!
Although most vegetables are pretty easy to grow, you may be wondering which are the easiest to get started with. We're often asked if we can list the easiest, so here's our top 10 easy, must-haves in the veg garden.
Getting started
To keep things easy and straightforward it is best to concentrate on those vegetables that can be sown directly where they are to be harvested. 'Cut and come again' salad leaves are ideal as they can be harvested as you want them and they provide a succession of leaves over several weeks from one sowing.
Many salad crops – particularly radish and lettuce – are hard to beat for their speed from sowing to harvest. They can also be used as 'catch crops' grown in between other long-term crops to make the most of the space.
Many vegetables are attractive and ornamental in their own right, so can be grown alongside your flowers in beds and borders.
Container cropping
All of the crops below, as well as just about every other vegetable, can be grown in containers on the patio or elsewhere in the garden. This means you can just step outside the back door and pick the freshest, tastiest vegetables ever!
Top 10 easiest vegetables to grow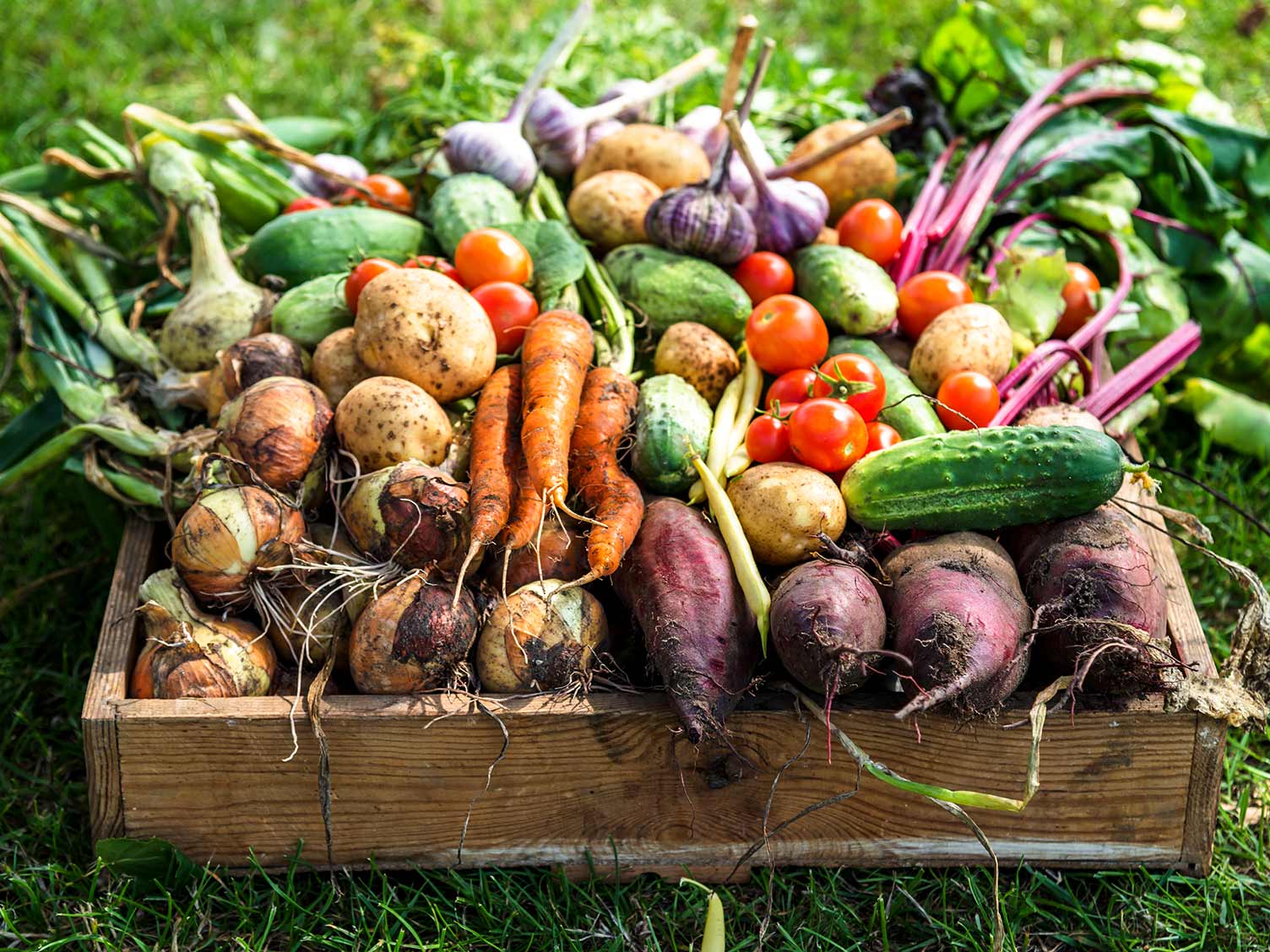 Expensive vegetables that you can grow at home
Where space is a premium, it's often a good idea to concentrate on those vegetables that are expensive to buy. So below is our list of those that are cheap and easy to grow but work out expensive to buy in the shops:
Broccoli (purple and white sprouting, calabrese)
Peas (especially mangetout)
Salad onions