Whatever the size of your space, there are steps you can take to encourage wildlife to your garden and ensure they feel right at home. Here are some top tips on how to look out for wildlife through the autumn months.
Wild world
During autumn, avoid tidying up your garden too much, instead leave things to go a bit wild. For example, leaving decaying plants, leaves, stems and seed heads in a section of the garden can offer shelter for insects and other small creatures.
Insects and small mammals will be drawn to these areas as a spot to access food and protection. Avoid disturbing leaf piles and log piles because they could be temporary homes for hibernating hedgehogs and toads.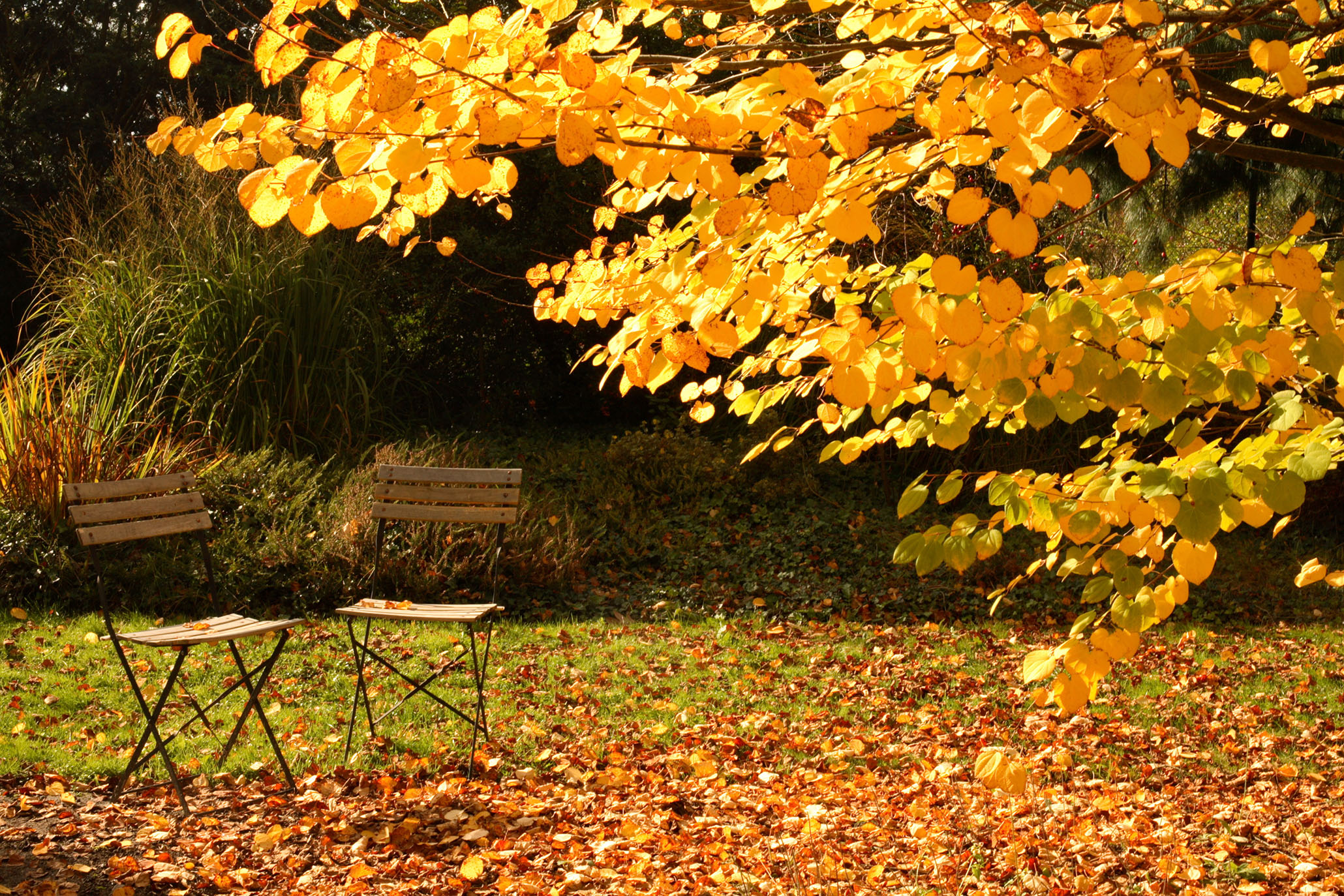 Similarly, with Bonfire Night just around the corner, keep an eye out for small mammals who will be attracted to the warm, cosy piles of wood. For this reason, build bonfires as close to lighting them as possible, and before lighting check again using a pole or broom and a torch to ensure there are no hedgehogs hiding. When lighting, do so from one side so there's a clear escape route if any are missed.
Food for thought
There are plenty of ways to add autumnal colour to your garden, with fiery tones of Acer palmatum (Japanese maple) or Prunus (cherry) 'Accolade' which has fantastic foliage in autumn and stunning pink blossom in spring.
However, there are some shrubs that will be all-round winners as they'll offer something more for wildlife. For example, Lonicera periclymenum (late Dutch honeysuckle) 'Serotina' has deep red, fragrant flowers from summer into autumn, which are popular with pollinators. Following the flowers are deep red berries that are a tasty treat for birds, as well as offering shelter for bullfinches, thrushes, and warblers.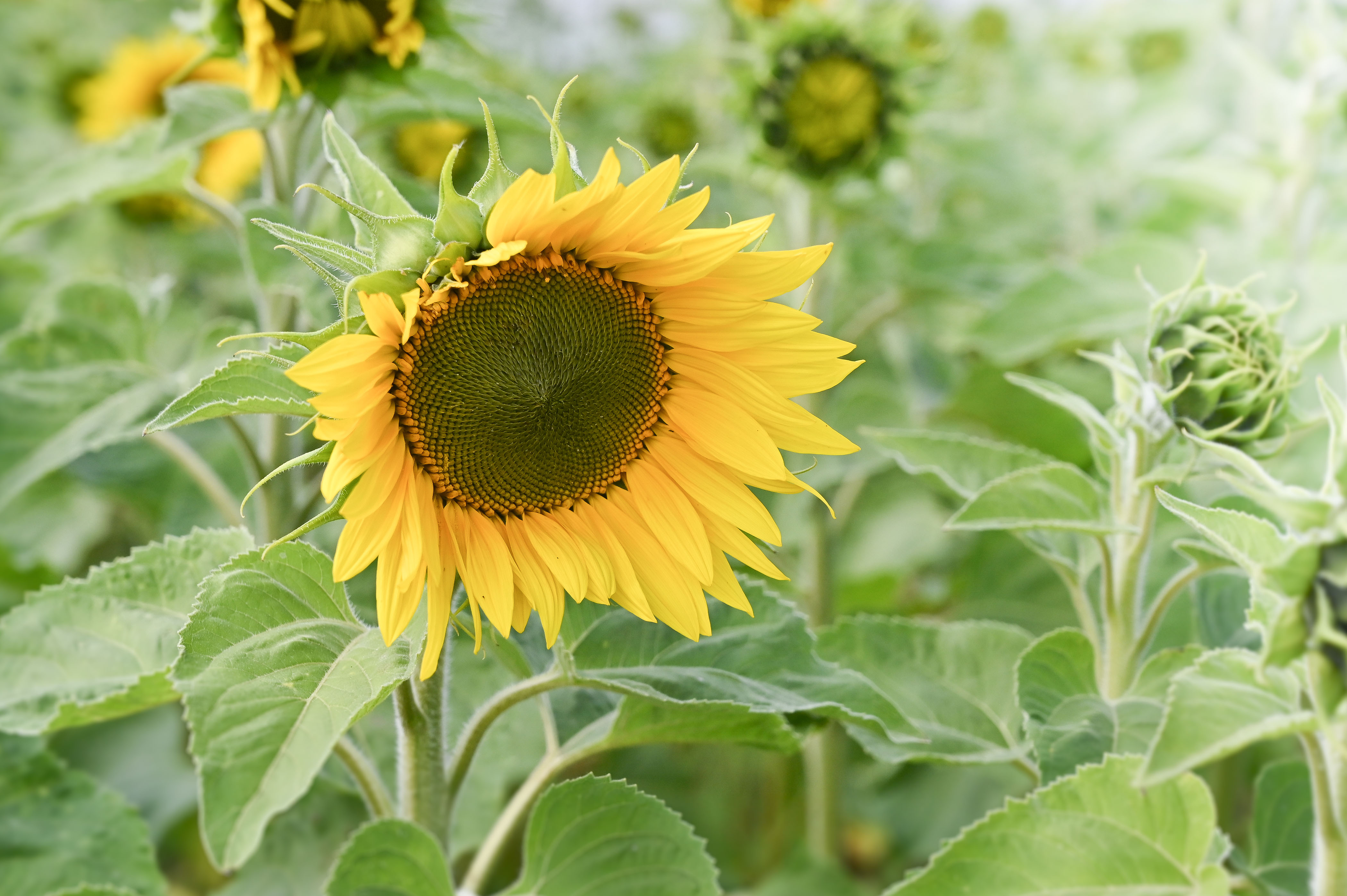 It's not all about shrubs, in fact sunflowers are joyful annuals to have in your garden that will benefit wildlife. The cheer of sunflowers can extend from summer if you leave the faded flowers to form large seed-heads. The seeds then provide nourishment for nuthatches, long-tailed tits, and finches.
One of the joys of this time of year is sitting and watching birds visit the garden and identify the types that are paying you a visit. The food and shelter provided by plants are incredibly important, but it's also ideal to offer water and keep it topped up, so they have sufficient water to drink and bathe in.
Many birds can come to rely on supplementary food that you leave, so offering food that's suited to the birds you commonly see in your garden is a great idea to help them through the cooler months.
Picks for pollinators
Bees are still buzzing about during autumn, so it's always ideal to have a selection of flowering plants that are rich in nectar or pollen all year-round. For instance, the solitary ivy bee, which was first spotted in the UK in 2001. They're often seen in autumn coinciding with the flowering of ivy which provides their food. As well as the flowers, the fruits provide food for our flying friends to give them an energy boost.
Hylotelephium (stonecrop) is a valuable source of nectar from late summer to autumn. Planting up a small plant in spring will bring you a spectacle in summer and autumn. Growing up to 60cm tall, 'Herbstfreude' will happily grow in a large container, planted up with Miracle-Gro Peat Free Premium All Purpose Compost. Salmon-pink flowers bloom, turning fiery tones of orange-red in autumn which are very popular with bees and butterflies.
Autumn is also a great time to pre-plan for next spring to ensure you have flowers for pollinators in the following year. Spring-flowering bulbs such as crocuses, grape hyacinths, and alliums are fantastic choices to plant now.
Most hardy bulbs like a warm and sunny spot with good drainage, so improve light and sandy soils with garden compost, or add compost and grit to heavier soils. Plant them up using Miracle-Gro Peat Free Premium Bulb Fibre Compost which feeds for 3 months, with a unique texture to encourage fast root growth. 
Our gardens are full of wonder and wildlife all year round. However, during autumn and winter it's ideal to keep an eye out to help our garden friends out with food, water and shelter to help them through the colder months.