5 ways to make your garden cosy for autumn
As the weather starts to cool down at the end of the summer and the leaves go through their glorious colour change dance, you might be thinking – how can I still make the most of my garden in autumn?
Inspired by the Danish word 'hygge', we have 5 tips for how to transform your outside space to become the perfect comfy hideaway to spend time with your friends and family throughout the autumnal season.
What is hygge?
There isn't an exact translation for hygge in English – it's often defined as 'cosy' but there's more to it than that. Hygge is a feeling that you have when you are spending time in a comfortable place with the people you love. It's a warm feeling, of inner peace and of relaxation.
While it's not the same as 'cosy', it's true that cosy things can help enhance the feeling. Warm fires, wooly blankets, thick socks, intimate lighting, hot chocolates, tasty snacks… All of these things can help you towards hygge, as well as having the people you love around you.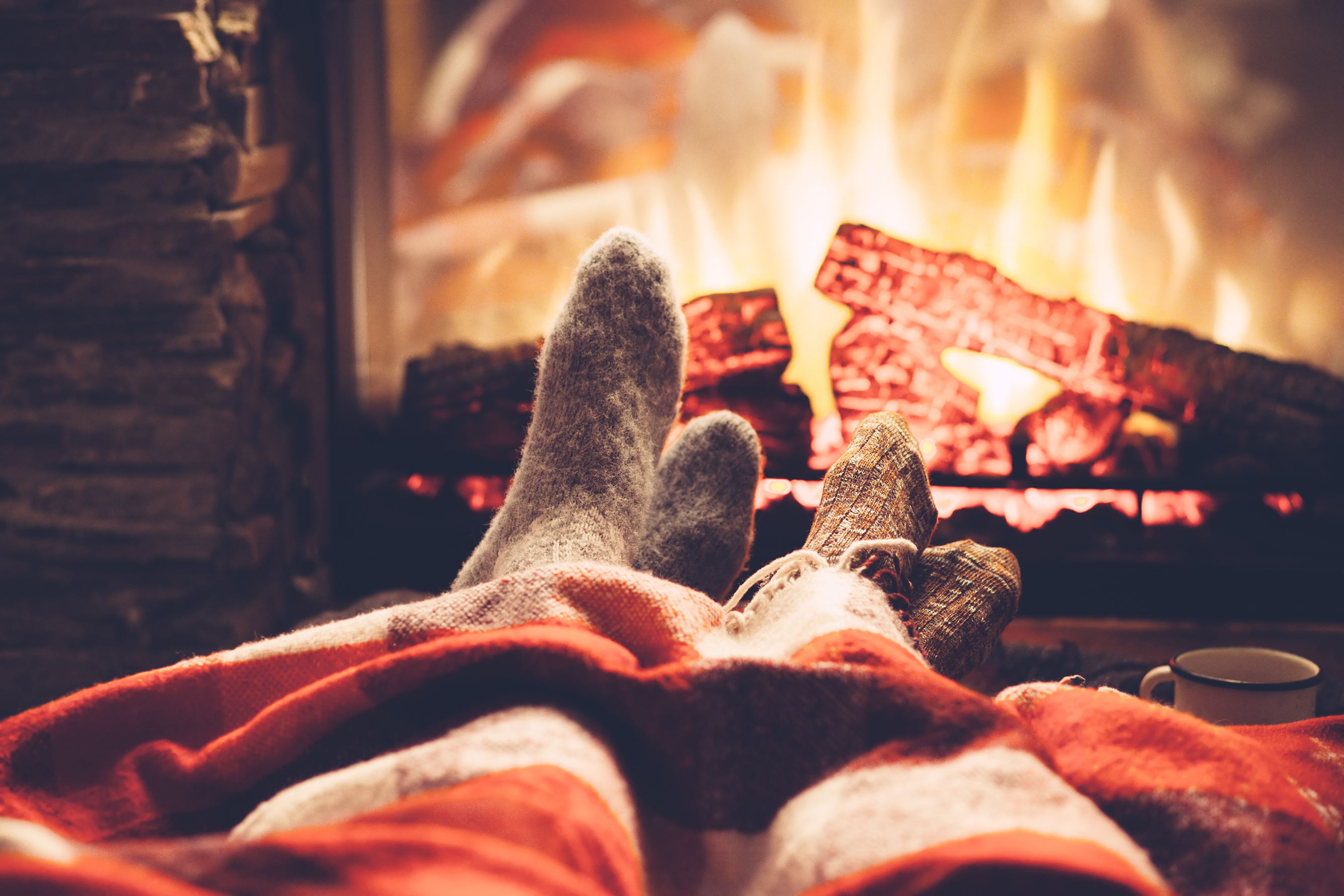 Our 5 top tips for cosying up to autumn
1. Find a good nook
To start you off, it's best to find the right part of your garden that you want to use to make into a cosy space. It might be a corner of a patio, or a decking area, or if you have an urban garden such as a balcony or a roof terrace, it's might be the whole space. Clear it out and make it ready to decorate. You could even use some Patio Magic! if there is some paving that needs a little love.
2. Pots and furniture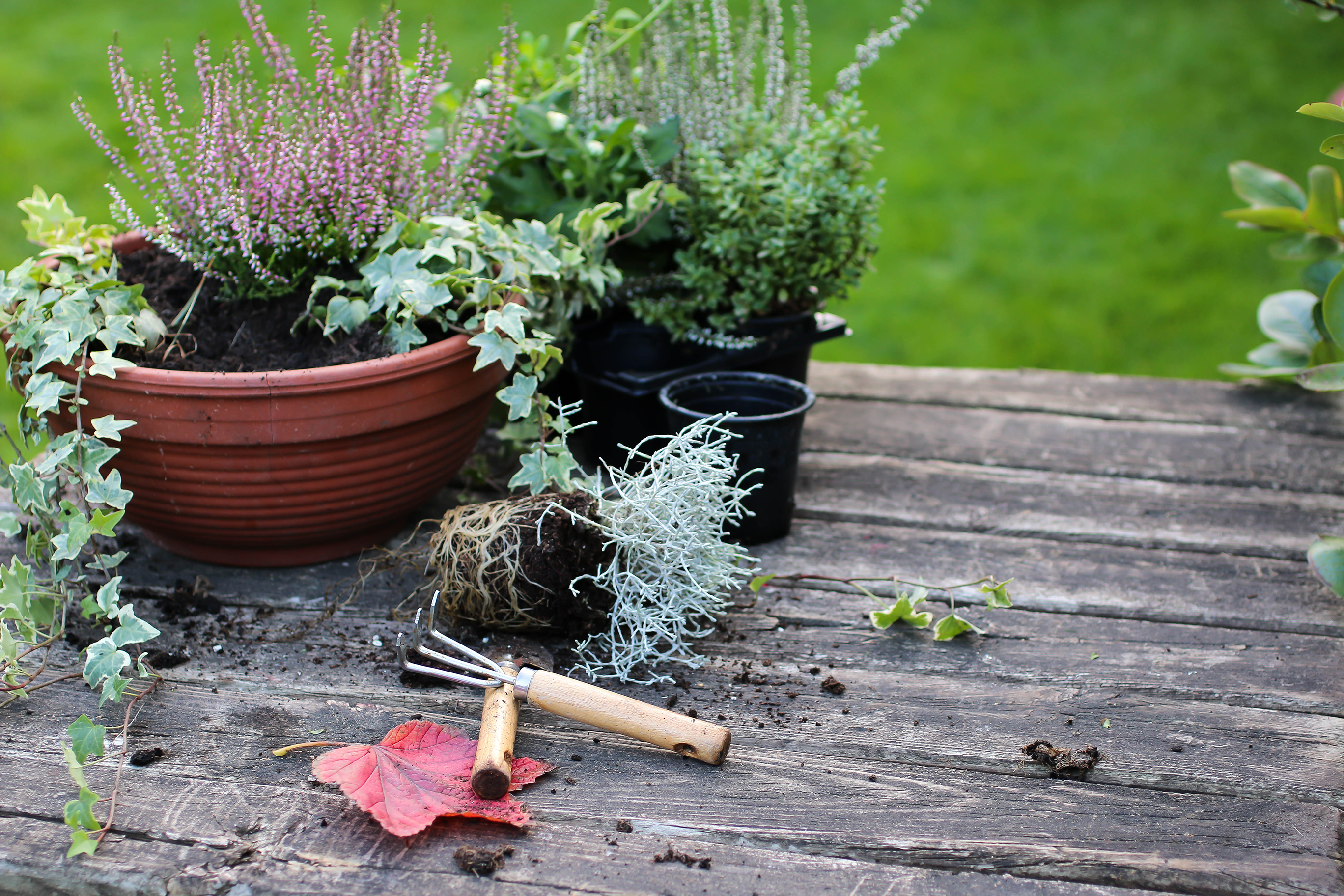 It's time to get some plants and chairs in! A wooden sofa, table and chairs or picnic bench all work well to encourage everyone to sit together.
Some great plants that look beautiful in the autumn include Rudbeckias, Lilyturf, Dahlias, Michaelmas daisies, purple ornamental cabbages and white mini-Cyclamen. Fill up the spaces everywhere you can with foliage and flowers – it'll really help you celebrate the season!
Does your lawn need some TLC too? Check out our tips for a great autumn lawn.
3. Mood lighting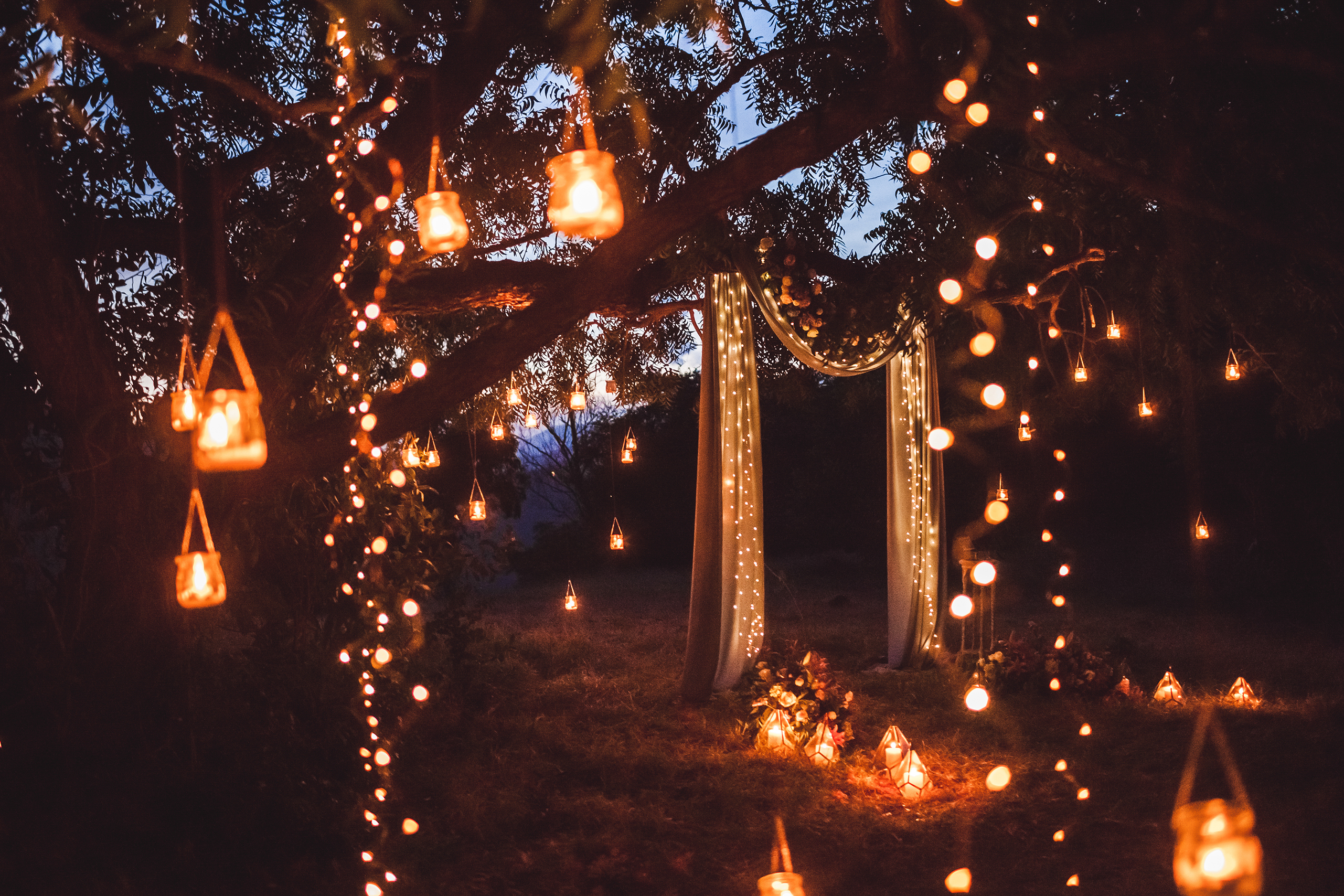 There are a few different ways you can do a bit of lighting – we're really big fans of fairy lights or string lights, which you can drape along walls, fences, the back of chairs and even string straight above you between the trees. You can also use lanterns and candles, which really make the area feel intimate as the sun goes down.
4. Soft textures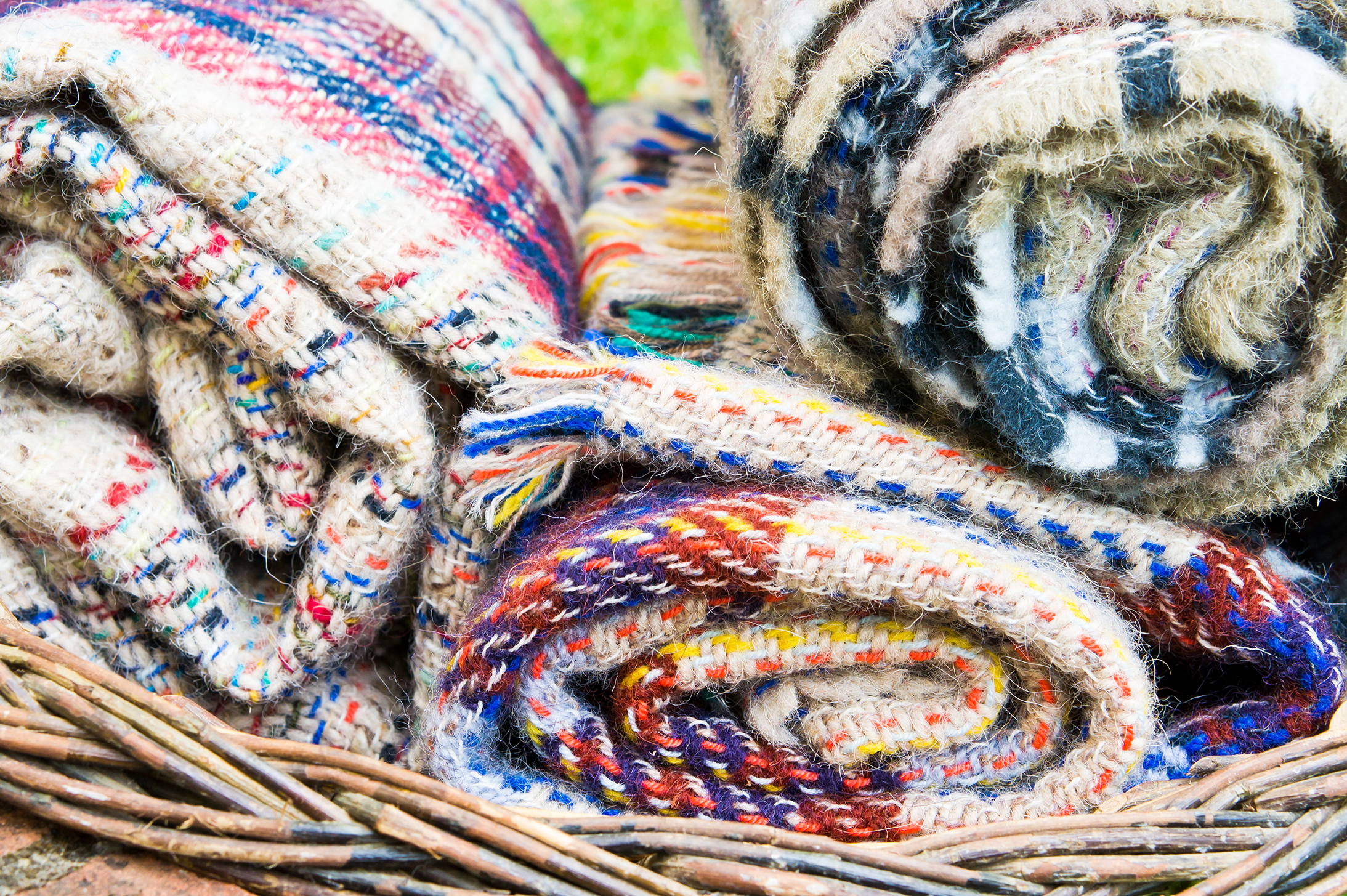 A really part of the cosy experience has to be the soft, fluffy blankets. Try and find pillows, cushions and woolly textures in muted tones that encourage you to huddle up with a nice cup of hot chocolate.
5. Get a fire going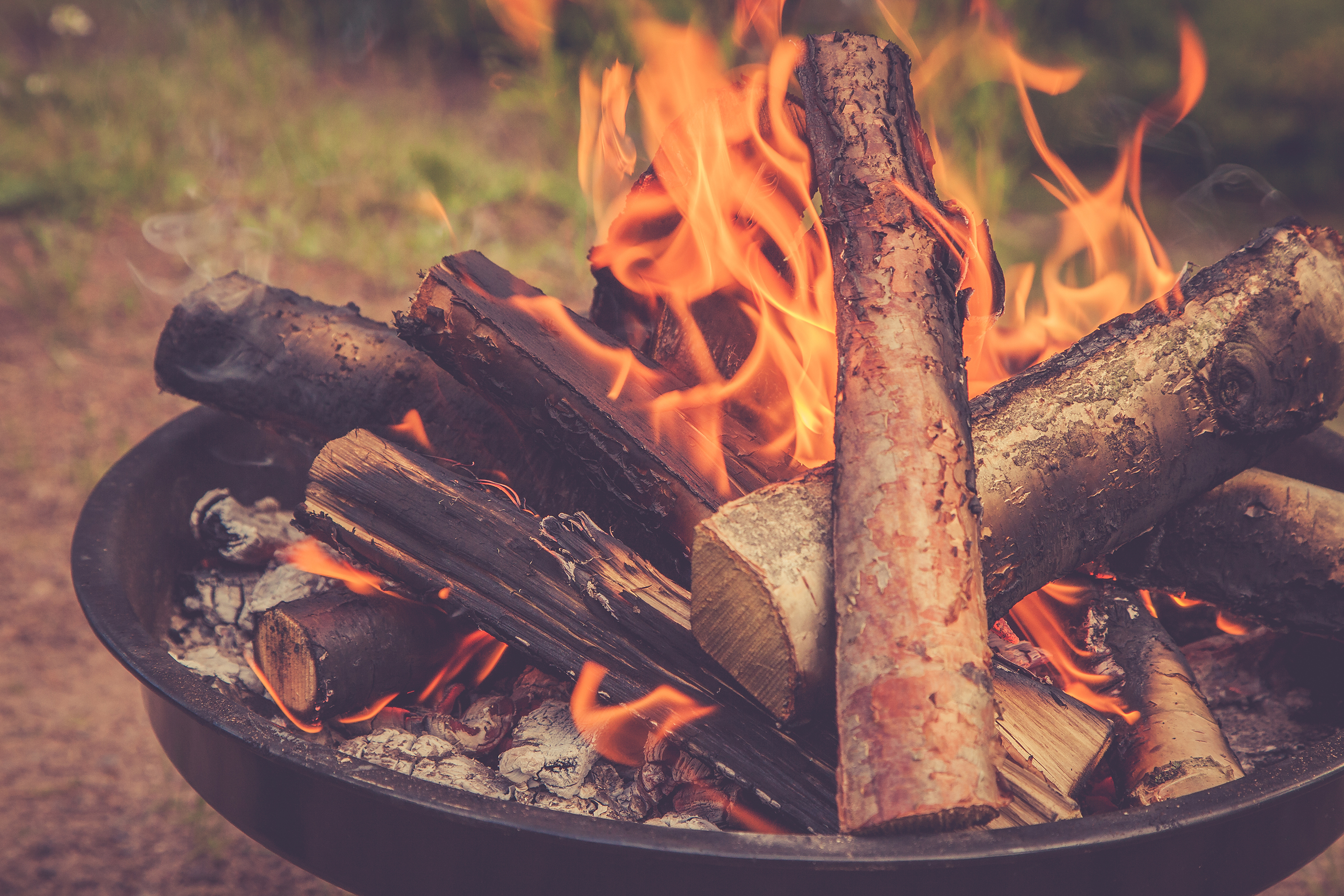 And finally, a fire – this isn't always possible for everyone but there are many different ways to introduce a fire or a source of heat to your outside space. You can choose from a traditional cheminiere to a built-in brick firepit, or a gas patio heater, or a smaller metal fire bowl that you can sit in the centre of a table. Take a trip to your local garden centre and see what you can find!
And that should be it – all you need to do now is get the snacks ready, light the fire, invite a few friends over and get some marshmallows on sticks, and you'll be able to enjoy the feeling of hygge, and a beautiful autumn in your garden.