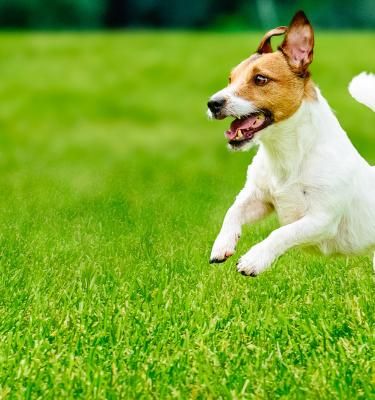 Quick guide to a great looking, healthy lawn
A great looking lawn really is the heart of any garden. Having a lush and green lawn is the perfect complement to colourful beds and borders. A thick, green lawn guaranteed with these simple steps below. Create a great looking lawn to impress your friends and family, play with the kids or to just sit back and relax this summer.
What you will need
Lawn Spreader (or pack with built-in spreader
Lawn fertiliser
Grass seed
Mower
Other useful items
Gardening gloves
Watering can or hose
Step 1
Firstly estimate the size of your lawn so you know how much lawn food to buy. This is done by multiplying the length by the width. One large stride is approximately moped metre- So get pacing!
Up to 100 sq.m = ¼ of a tennis court
Up to 200 sq.m = ½ of a tennis court
Up to 400 sq.m = A whole tennis court
Step 2
From February to April aerate your lawn with a garden fork or hollow-tinned aerator to improve drainage and relieve compaction, which will encourage stronger and healthier root growth.
Step 3
March-September: pick up some granular lawn food. You can choose one to suit your needs, Whether its just feed or a feed, weed and moss killing product? Apply your desired product exactly as directed on the pack. Quite often you will need to cut your lawn around 3 days prior to application, so make sure you plan ahead. For best results apply products using a spreader as they are far more accurate than applying by hand and will give you a better result.
If you are using a moss control product apply between March and September and leave for two weeks before raking your lawn to remove the moss or thatch. Be careful as raking before an application will spread the spores and encourage more moss to grow.
When applying weed control, the perfect time is around March to September as the weeds are actively growing. The soil should be moist and the weather should be warm. If necessary, water the lawn a day or two before treatment to activate growth and gets the sap flowing.
If your lawn has bare patches or needs thickening the best time to apply grass seed is from March to October. Make sure you keep seeded areas moist at all times, this will help the seed to germinate and establish a strong root system. Be sure to apply grass seeds when the risk of frost has passed or before it arrives.
Step 4
Over these warmer months when applying a lawn fertiliser or seed it is vital to thoroughly soak the lawn after application if rain is not due, then once a week after so water can seep down to the roots. This will encourage the roots to grow down and become strong. Light surface watering encourages roots to stay shallow and weak.
Step 5
March to October is the best time to start cutting that grass and maintain your desired lawn height. Be careful as cutting your lawn too short can be just as damaging as letting it grow too tall. The basic rule of mowing is to never cut more than one-third of the leaf blade, generally, this means mowing about once a week.
Step 6
Keep a healthy lawn and apply feeds approximately every 6-8 weeks throughout the growing season, then finish off the year with an autumn feed. The autumn feed is the most important feed of the year as it helps your lawn survive a harsh winter and return to the lush and green lawn in the spring.