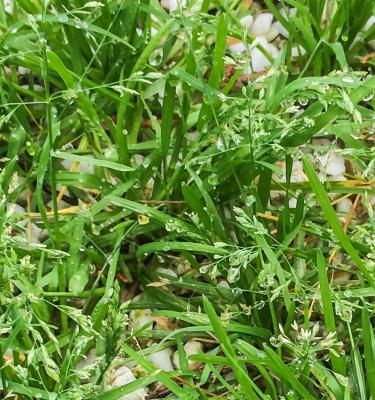 What is annual meadow grass?
Annual meadow grass (Poa annua) is an annual grass that grows in both borders and lawns. It is more of a problem in lawns than in borders, as it grows and sets seed very quickly, and is too low-growing to be cut by lawnmower blades. It grows best in alkaline soils and doesn't thrive in acid soils.
How to identify annual meadow grass?
Annual meadow grass identification is usually fairly straightforward. To start with, it is lighter in colour and has coarser leaves than most lawn grasses – this means it is easy to spot amongst your lawn and any other grass.
Each plant forms an individual clump, with shallow roots. The youngest leaf appears in a folded shape, and the leaves themselves are soft and wavy. You can also recognise annual meadow grass from its long milky-white stalk and its abundant seed formation. It also flowers year-round.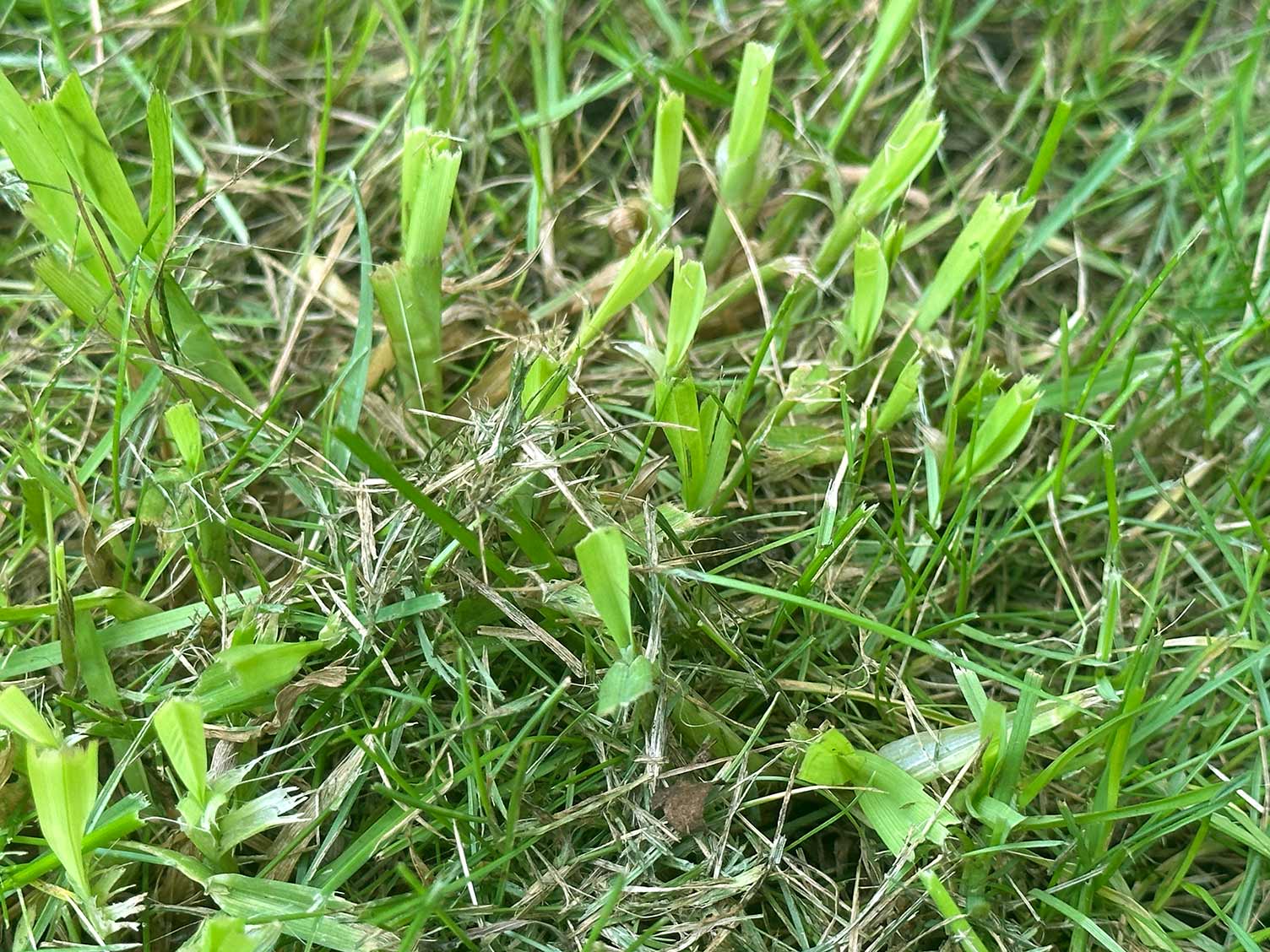 Annual meadow grass symptoms and damage
Annual meadow grass competes with other turf grasses for nutrients and water. It can spread quickly in a lawn, spoiling its appearance.
Annual meadow grass control and treatment
Selective lawn weedkillers will not kill annual meadow grass, so it is best tackled by hand. In many cases, it will also survive close mowing. To get rid of annual meadow grass in your garden, try one of the following techniques:
In borders, pull up annual meadow grass by hand or use a hoe to cut the roots off just below ground level.
Dig annual meadow grass plants in lawns out by hand, using a knife to sever the roots from the plant just below ground level. Re-seed or re-turf bare patches.
Delay watering the lawn in hot, dry summers until all the grass has turned brown. As annual meadow grass has shallower roots than most turf grasses, it is likely to die first, while the other lawn grasses will re-grow once they are watered.
Feed the lawn in spring and autumn. This helps the turf grass to out-compete the annual meadow grass, and also tends to make the soil more acidic, favouring turf grasses.
Mow the lawn frequently, raking the lawn before mowing to raise the annual meadow grass so that the lawnmower blades are more likely to catch it. Mow in a different direction each time, using a mower with a grass collection box to reduce the amount of seeds remaining on the lawn.
How to prevent annual meadow grass
Regular lawn maintenance will produce healthy, strong-growing turf, giving annual meadow grass less chance to spread:
Feed lawns in spring and autumn.
Mow regularly
Aerate lawns annually to improve drainage, making holes in the lawn surface with a garden fork or hollow tine aerator.