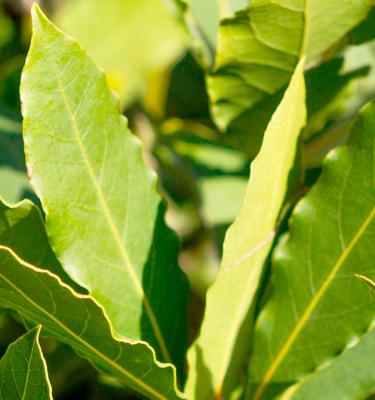 How to grow bay trees
The bay tree is a versatile evergreen shrub or small tree with dark green, aromatic leaves. (Laurus nobilis) originates from the Mediterranean and is widely grown in the ground, or in containers, clipped into attractive shapes. A slow-growing and easy-to-care-for plant, the bay tree is extremely popular. The aromatic leaves are widely used in all types of cookery, fresh from the garden or dried. Here's everything you need to know about growing bay trees.
Types of bay tree to grow
Laurus nobilis is commonly known as 'bay tree' or 'laurel'. Be aware that other species of plant are called laurel, and some of them are poisonous - cherry laurel and Portuguese laurel for example. Check that the plant is a true Laurus nobilis when using the leaves for culinary purposes.
There are very few types of bay tree to choose from:
Laurus nobilis. This is the most common variety, with dark, glossy green leaves.
Laurus nobilis 'Aurea'. A more unusual cultivar of bay tree, this one has golden yellow leaves.
Laurus nobilis f. angustifolia (also known as 'willow leaved bay tree'). It has light green leaves which are narrower than other varieties, with undulating edges.
Bay trees have small and unremarkable flowers, followed by insignificant berries. The fragrant leaves and overall shape of the tree are the most impactful features of this popular plant.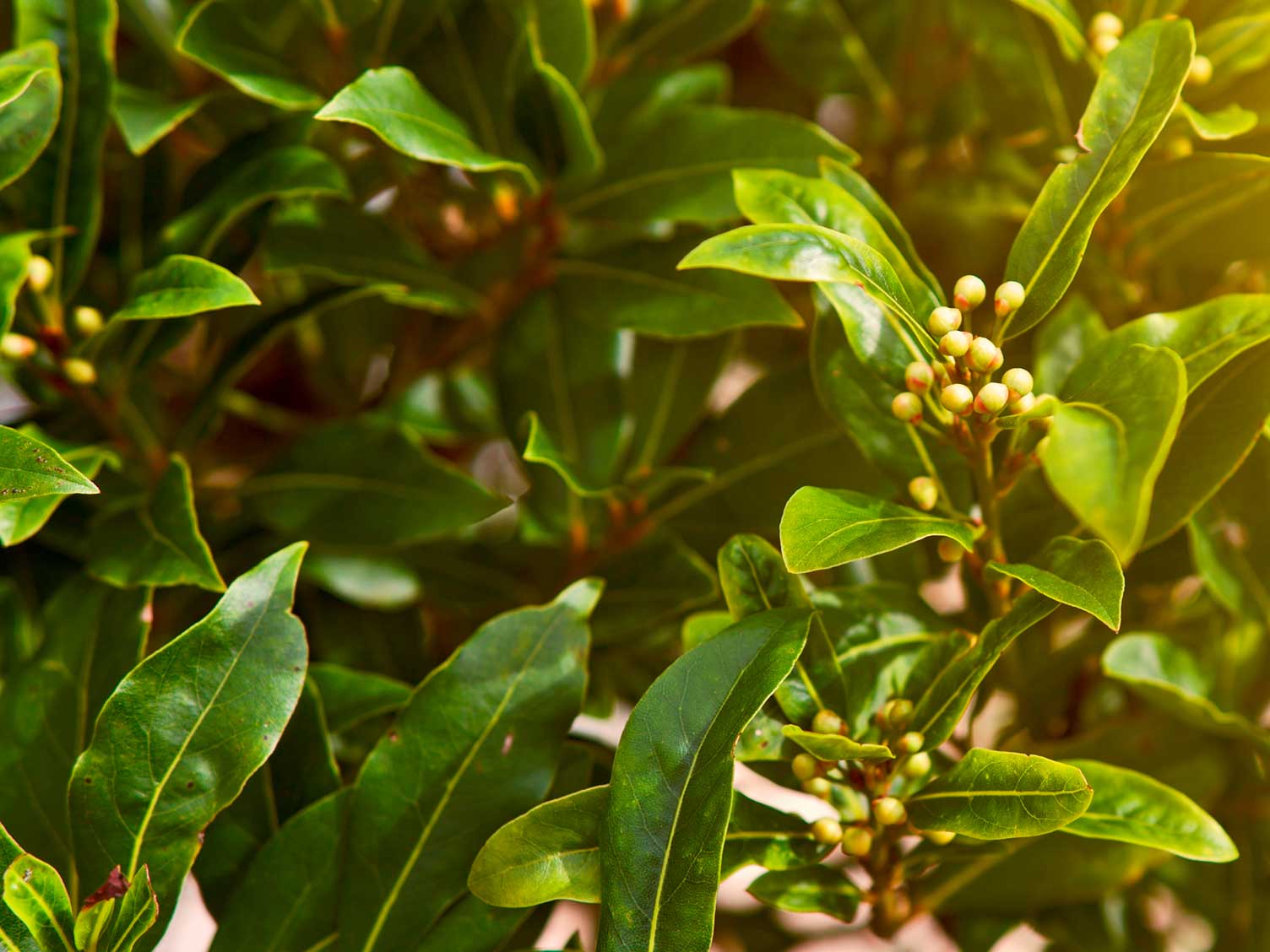 What you'll need to grow bay trees
Bay trees can be grown in a container or in the ground, and are easy to prune to elegant and interesting shapes. They are most often grown outside, but indoor bay trees can succeed with the right levels of light and moisture.
They can be grown from seed or cuttings, but take a long time. It is much quicker to buy a bay tree from the garden centre or an online retailer. Aim to plant it out from April to June, and then:
Dig a hole slightly bigger than the rootball, or if growing in a pot, add plenty of compost to a large container.
Add plenty of water to the hole or pot, and allow to drain away.
Place the plant in the hole, making sure that the stem is vertical.
Backfill soil in the ground, or add more compost to the pot, gently firming in to ensure good contact between the roots and the soil.
For bay trees planted in the ground, water and then add a mulch of Miracle-Gro® Peat Free Premium Fibre Smart™ Mulch.
Water newly planted bay trees well for the first year, and regularly for all container grown plants.
Where to plant and place your bay trees
Bay trees can be used as hedging, to divide a large space, and as standalone shrubs. Alternatively they can look very impressive as carefully shaped container-grown plants. They can grow to 8 metres high (20'), but are a slow grower, so they're easy to keep to a manageable size. Pot grown plants will be smaller in height as a container will limit the space available for roots to spread into.
They need fertile, well-drained soil, but are tolerant of most conditions, including slightly acidic and alkaline soils.
Bay trees should be positioned in full sun and sheltered from wind. They are sensitive to long periods of frost, so in cooler parts of the UK ensure that trees are planted in a sheltered location. Alternatively prepare to wrap with horticultural fleece, or move container grown bay trees inside if temperatures are expected to drop below -5C (23F).
Caring and nurturing your bay trees
Bay trees like lots of natural light and warmth. Those growing in the ground should not need to be watered once established. Water container grown plants throughout the year, and feed them monthly in the spring and summer with Miracle-Gro® Performance Organics All Purpose Concentrated Liquid Plant Food.
Prune from April through to August to maintain shape. Look out for suckers appearing on the stem and remove them if they are not in keeping with the desired shape of plant. Use secateurs rather than shears, so that entire leaves are removed - part sliced leaves will die back and make the plant look unsightly.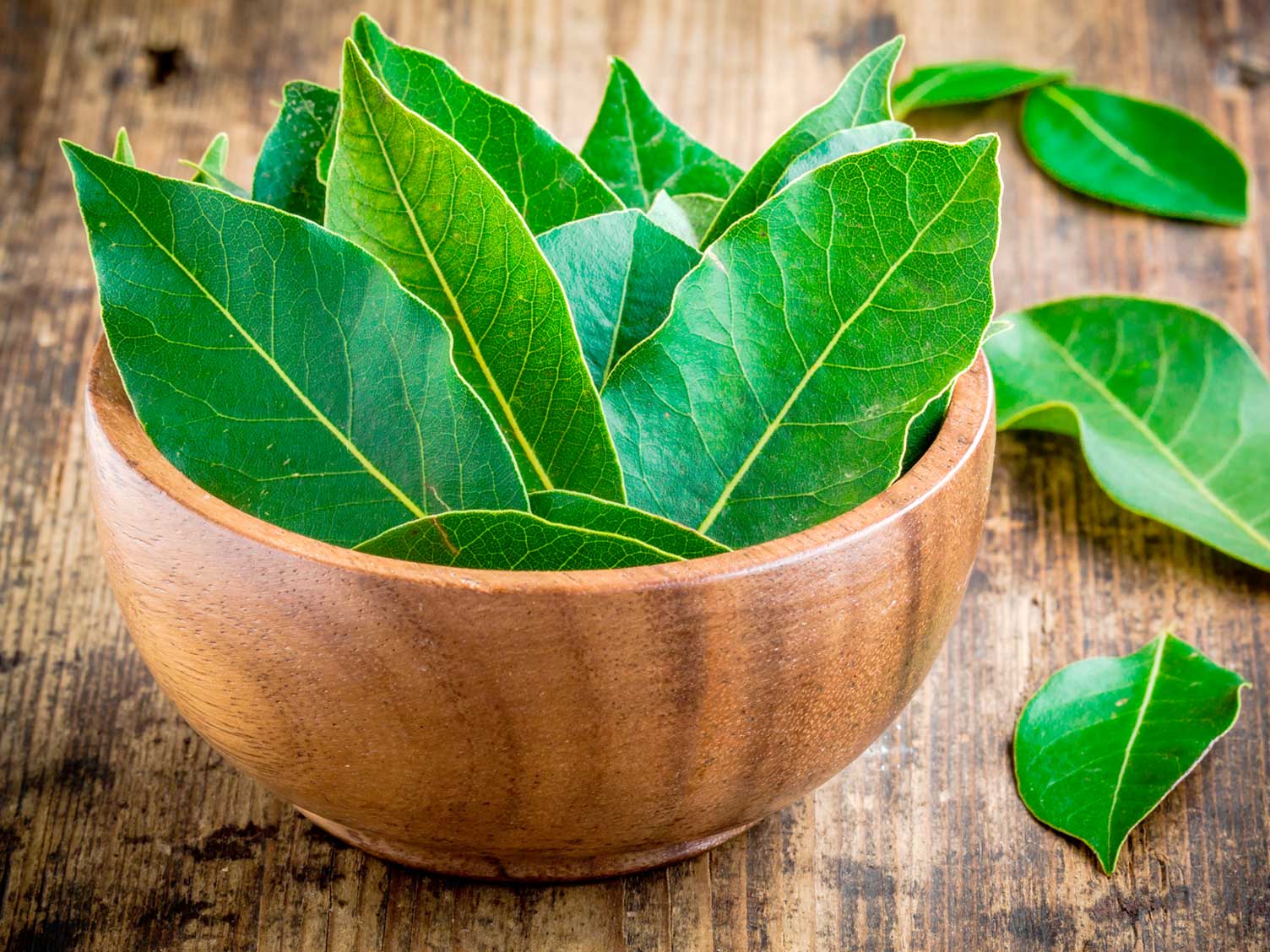 Common pests and diseases with bay trees
Bay trees are largely unaffected by pests and diseases, but it is worth looking out for a few minor problems.
What are the white-grey blobs on the under-side of my bay tree leaves?
Bay suckers draw sap from the bay tree, causing leaves to distort and change colour. Encourage ladybirds and birds to the garden, which will eat the bay suckers. Remove and dispose of any affected leaves.
Why are the leaves on my bay tree folding and sticking together?
Tortix moth caterpillars can bind bay leaf trees together, damaging and spoiling the appearance of the plant. Tolerate small numbers, but be aware that this pest can easily spread to other nearby plants, so for larger infestations act quickly by spraying with BugClear™ Fruit & Veg Ultra.
Why are there white patches on parts of my bay tree?
Powdery mildew presents as a coating of white over the leaves and branches of a bay tree. Encourage air flow around plants to reduce humidity, and remove affected growth from the plant. Apply a fungicide such as FungusClear® Ultra 2.
What are the raised brown lumps on the leaves of my bay tree, and why are my bay tree leaves turning brown?
Scale insects are difficult to eradicate, lying low on the underside of a leaf and slowly feeding on the bay tree. Wipe or lift away, checking and repeating frequently until the population is reduced or removed.
Frequently asked questions about bay trees
Can I grow bay trees in a container?
Yes, bay trees grow really well in a container, looking impactful when pruned tidily. Just make sure to keep well-watered and fed.
Can I cook with fresh bay leaves?
Bay leaves make a wonderful aromatic addition to many dishes including casseroles and soups. You can use either dried, fresh or frozen whole leaves. Some people find them hard to digest, so remove them before serving the dish. They can be harvested all year round.
Can bay trees stay outside in winter?
Yes, bay trees can be kept outside when the weather is mild, but they do not like sustained periods of cold weather. Protect from lengthy cold spells by moving the plant indoors or wrapping it with horticultural fleece.
Key features of bay trees
| | |
| --- | --- |
| Botanical Name | Lauris nobilius |
| Plant Type | Evergreen woody perennial |
| Family | Lauraceae |
| Light Exposure | Full sun to partial shade |
| Soil pH | Any |
| Flowering Time | March-May |
| Flower Colour | Yellow |