Roundup® Fast Action Ready to Use Weedkiller Pump 'n Go
Roundup® Fast Action Ready to Use Weedkiller Pump 'n Go
Roundup® Fast Action Ready to Use Weedkiller - Pump 'n Go provides a Pump 'n Go feature for up to 3 minutes of continuous spraying. This systemic weedkiller kills the root so weeds don't come back. Degraded in soil by micro organisms, fast action, results visible in 1-2 days.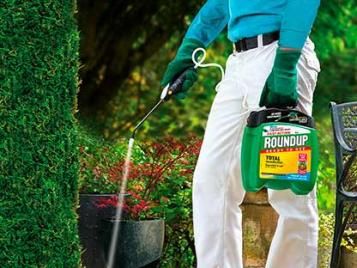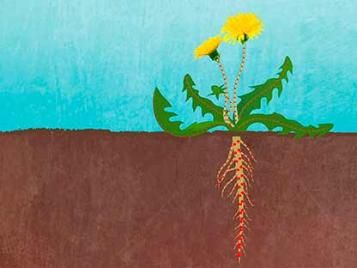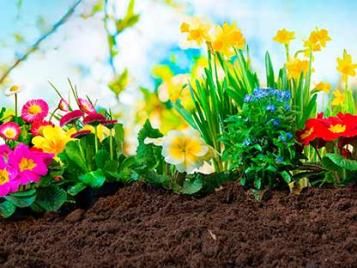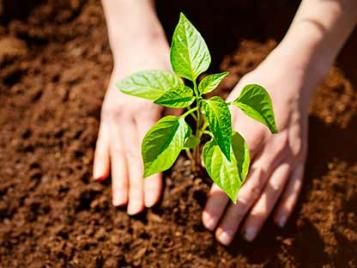 How to use
As good practice, we recommend wearing waterproof gloves and gardening footwear.
To refill, remove the pump mechanism by unscrewing in an anti-clockwise direction.
Remove the tamper-evident closure on the refill pack. After use, replace the lid of the refill for the next use.
Follow the instructions of the Pump 'N Go pressure sprayer or those supplied by the manufacturer of your garden sprayer. Pour the required content of the refill pack into your clean, empty Pump 'N Go pressure sprayer or a dedicated weedkiller sprayer.
Rotate nozzle to 'spray' or 'stream'. Aim 50 cm from target weed and press white trigger. Spray to lightly wet the leaves avoiding run off. Rotate nozzle to 'stop' after use.
Treat established perennial weeds at the start of flowering to give best results. Spray nettles/ground elder when new leaves have unfolded fully in late spring.
Weeds may show first effects from a few days up to 4 weeks, depending on the weather and type of weed. Repeat application if necessary, should new growth appear.
Keep children and pets away from treated areas until spray has dried.
Where to use
Controls most weeds around the garden, e.g. gravel areas, paths, drives, hard surfaces, patios, tarmac, along fences and for edging lawns.
Can be used to clean up weedy ground before planting vegetables, flowers, bushes and trees, and to renovate overgrown areas.
Do not use on lawns or other wanted plants unless you want to kill them.
When to use
For best results apply in warm, dry conditions (April to November).
Spray at any time when the weeds are actively growing and have adequate leaf area to absorb the spray. Rain within 6 hours of spraying reduces effectiveness and repeat treatment may be necessary. Apply in calm conditions to avoid drift onto cultivated plants. Leave weeds 7 days before digging or replanting, for the weedkiller to move to the roots.
Maximum number of treatments: 1 per year.
Coverage
This pack treats up to 150 m².
Active ingredient
Contains 7.2 g/L (0.72% w/w) of glyphosate as a ready to use solution.
Restrictions
For areas not intended to bear vegetation, unwanted vegetation. Avoid contact by spray and spray drift with cultivated plants and desired vegetation.
To avoid transfer to lawns and other desired vegetation, do not walk into treated areas until the product has dried.
Safety instructions
Protection during/in use: KEEP OFF SKIN. DO NOT BREATHE SPRAY. WASH OFF SPLASHES IMMEDIATELY. WASH HANDS AND EXPOSED SKIN AFTER USE.
Environmental protection: Do not contaminate ponds, waterways or ditches with the product or used container. Do not empty into drains. Direct spray away from ponds and other surface water bodies. Use appropriate containment to avoid environmental contamination.
Storage and disposal: KEEP PRODUCT IN ORIGINAL CONTAINER, tightly closed in a safe place. KEEP AWAY FROM FOOD, DRINK AND ANIMAL FEEDING STUFFS. EMPTY CONTAINER COMPLETELY and dispose of safely. Do not re-use empty containers.
Risk and safety information
TO AVOID RISKS TO HUMAN HEALTH AND THE ENVIRONMENT,COMPLY WITH THE INSTRUCTIONS FOR USE.
Read carefully and follow all instructions.
Keep out of reach of children. Keep only in original container.
If medical advice is needed, have product container or label at hand.
Do not contaminate water with the product or its container.
Dispose of contents/container to a household waste recycling centre as hazardous waste except for empty containers which can be disposed of by recycling. Contact your local council for details.
Use plant protection products safely. Always read the label and product information before use
Health and Safety
Always read the pack label and product instructions carefully before use. For further information relating to product safety please review the product data safety sheet link below.

Roundup® Fast Action Ready to Use Weedkiller Pump 'n Go
5 litres refill (other sizes available)