Roundup® Ready to Use Path Weedkiller Pump 'n Go
Roundup® Ready to Use Path Weedkiller Pump 'n Go
Roundup® Ready to Use Path Weedkiller - Pump 'n Go provides a Pump 'n Go feature for up to 3 minutes of continuous spraying. The formulation is absorbed by leaves and moves through the entire plant, above and below the ground, to destroy weeds growing through all hard surfaces including drives, patios, paths, tarmac, gravel and paving. It is inactivated on contact with the soil and is then broken down by soil micro-organism, to allow replanting.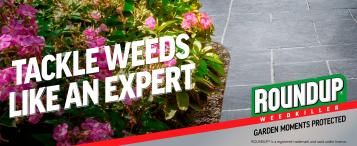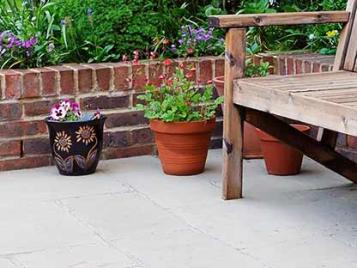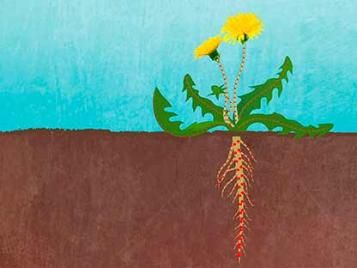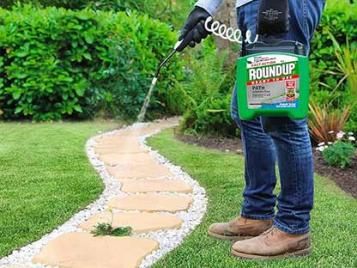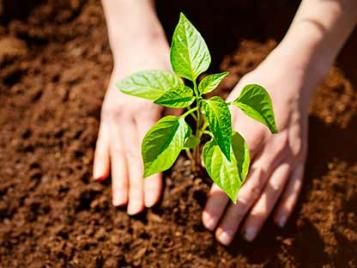 How to use
As good practice, we recommend wearing waterproof gloves and gardening footwear.
CONNECT - Cut the white tie to release the hose and wand. Connect the hose to the pack as shown. This is a quick couple system, so once in place it cannot be removed without force.
EXTEND WAND - Lift sprayer off the bottle, push the yellow button while pulling the lance into spray position.
PUMP - Pump the handle 25-30 times for up to 10 minutes of pressure spray. After pumping, push the handle down and turn clockwise to lock into carry position.
SPRAY 'N GO - Adjust spray pattern by turning the nozzle. Aim 50 cm from target weed and press white trigger. Spray to lightly wet the leaves avoiding run off.
AFTER USE - Push the yellow button and retract the wand to its original position, clip it onto the top of the pack for storage and to prevent accidental release of spray solution.
STORE - Push the pump handle down, turn both the pump handle and cap anti-clockwise to relieve pressure, then retighten before storage.
Treat established perennial weeds at the start of flowering to give best results. Spray nettles/ground elder when new leaves have unfolded fully in late spring.
Weeds may show first effects from a few days up to 4 weeks, depending on the weather and type of weed. Repeat application if necessary, should new growth appear.
Keep children and pets away from treated areas until spray has dried.
Where to use
Controls most weeds around the garden, e.g. paths, drives, patios, tarmac, paving, gravel areas, along fences and for edging lawns.
Do not treat near drains, wells or water courses and avoid run off.
Do not use on lawns or other wanted plants unless you want to kill them.
When to use
For best results apply in warm, dry conditions (April to November).
Spray at any time when the weeds are actively growing and have adequate leaf area to absorb the spray. Rain within 6 hours of spraying reduces effectiveness and repeat treatment may be necessary. Apply in calm conditions to avoid drift onto cultivated plants. Leave weeds 7 days before digging or replanting, for the weedkiller to move to the roots.
Maximum number of treatments: 1 per year.
Coverage
This pack treats up to 150 m².
Active ingredient
Contains 7.2 g/L (0.72% w/w) of glyphosate as a ready to use solution.
Restrictions
For areas not intended to bear vegetation, unwanted vegetation. Avoid contact by spray and spray drift with cultivated plants and desired vegetation.
To avoid transfer to lawns and other desired vegetation, do not walk into treated areas until the product has dried.
Safety instructions
Protection during/in use: KEEP OFF SKIN. DO NOT BREATHE SPRAY. WASH OFF SPLASHES IMMEDIATELY. WASH HANDS AND EXPOSED SKIN AFTER USE.
Environmental protection: Do not contaminate ponds, waterways or ditches with the product or used container. Do not empty into drains. Direct spray away from ponds and other surface water bodies. Use appropriate containment to avoid environmental contamination.
Storage and disposal: KEEP PRODUCT IN ORIGINAL CONTAINER, tightly closed in a safe place. KEEP AWAY FROM FOOD, DRINK AND ANIMAL FEEDING STUFFS. EMPTY CONTAINER COMPLETELY and dispose of safely. Do not re-use empty containers.
Risk and safety information
TO AVOID RISKS TO HUMAN HEALTH AND THE ENVIRONMENT,COMPLY WITH THE INSTRUCTIONS FOR USE.
Read carefully and follow all instructions.
Keep out of reach of children. Keep only in original container.
If medical advice is needed, have product container or label at hand.
Do not contaminate water with the product or its container.
Dispose of contents/container to a household waste recycling centre as hazardous waste except for empty containers which can be disposed of by recycling. Contact your local council for details.
Use weed killer products safely. Always read the label and product information before use.
Health and Safety
Always read the pack label and product instructions carefully before use. For further information relating to product safety please review the product data safety sheet link below.

Roundup® Ready to Use Path Weedkiller Pump 'n Go
5 litres (other sizes available)