Weedol® Lawn Weedkiller (Liquid Concentrate)
Weedol® Lawn Weedkiller (Liquid Concentrate)
Weedol® Lawn Weedkiller (Liquid Concentrate) is a systemic weedkiller. It is an easy mix concentrate liquid and kills weeds to the roots.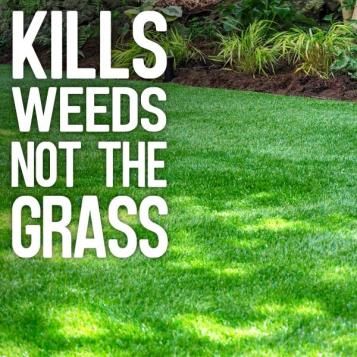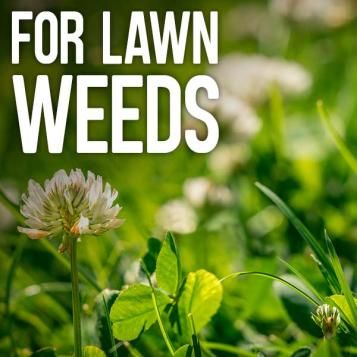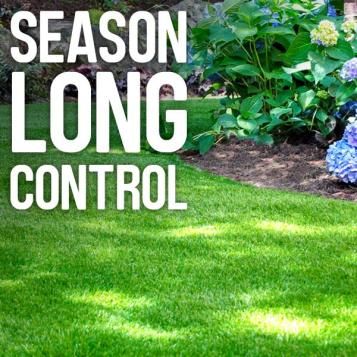 How to use
Shake well before use and use immediately.
1. Use either: watering can with a fine rose, or garden sprayer.
2. Dilute as per the instructions on back of pack.
3. Direct away from ponds and other surface water bodies.
4. Wash out sprayer or watering can thoroughly after use.
For best results do not mow for 3 days before or after treatment. Avoid spraying in drought or frost. For new lawns treat in the spring at least 2 months after sowing or laying turf. The new lawn must be growing well. Keep children and pets away from treated area until spray has dried.
---
Where to use
Use on all established lawns and grassy areas.
---
How often to apply
One treatment controls most common broad-leaved lawn weeds in one annual application without harming the grass.
---
Cautions
Contains fluroxypyr, clopyralid and MCPA.
Avoid spray coming into contact with cultivated plants. After treatment, leave the clippings from the first mowing on the lawn. The next three mowings should be composted well, for at least 9 months, before being used as a mulch.
Use weed killer products safely. Always read the label and product information before use.
Q1: How does Weedol Lawn Weedkiller work?
A1: The herbicide mix stimulates the broad leafed weed hormones to make the plant cells grow faster than they are capable of sustaining leading to cell wall collapse and death leaving the grass growing when applied in accordance with the instructions.
Q2: I have a few weeds in my lawn, should I use the Weedol Lawn Weedkiller concentrate or ready to use?
A2: We advise using the Weedol Gun! Lawn Weedkiller (ready to use spray) for just a few weeds. Just give the bottle a good shake, spray to lightly wet the leaf surface on a dry calm day when the weeds are actively growing. A light spray is sufficient to control the weeds, drenching the weed with spray is wasteful. Concentrates are designed for overall application not for spot treatment.
Q3: When can I let my rabbits back on the lawn?
A3: They can go back on the lawn when the liquid has thoroughly dried onto the grass, unless there are poisonous weeds such as ragwort, buttercup etc present. Grazing animals will avoid eating these weeds in their natural state. However, once the weed starts to die (be it from use of a weedkiller or naturally) changes in the way the weeds taste may make them more palatable and they may be eaten by mistake. It is these dying weeds that cause the risk to grazing animals rather than the weedkiller. Where this type of weed is present, or if you are unsure if toxic weeds are present, we recommend keeping grazing animals off the area until the weeds have died and have their remains have been physically removed.
Q4: When is the best time to treat weeds in my lawn?
A4: The best time to treat lawn weeds is between April-September when the weeds are actively growing on a dry calm day. Avoid mowing for 3 days before and after spraying.
Q5: Can I compost the lawn mowings?
A5: Yes, leave the first mowing on the lawn and pick up the next 3 and compost them for at least 9 months.
Q6: Can I use Weedol Lawn Weedkiller on a new lawn?
A6: New lawns must be at least 2 months old and growing well before treatment. Most of the weeds coming up in a new lawn will be annual weeds which will die off with cutting and cold weather.
Health and Safety
Always read the pack label and product instructions carefully before use. For further information relating to product safety please review the product data safety sheet link below.

Weedol® Lawn Weedkiller (Liquid Concentrate)
500ml (other sizes available)