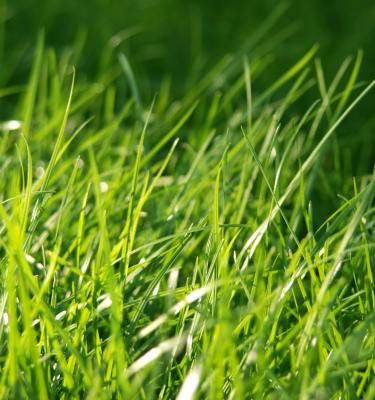 A quick guide to getting your lawn looking great
Spring is the perfect time for lawn care as our gardens become a space for barbecues or summer chill-out with the family – particularly this year as we're all excited to welcome friends and family back into our spaces.
So you're going to want a glorious green lawn that is ready to enjoy. Here are the top ways you can care for your lawn to keep it fed and nourished. The warmer months mark the time to start mowing and taking care of any areas of the lawn that were damaged over the colder months.
Rake it in
A good first start is giving it a good rake – also called scarifying. This pulls out all the dead moss, grass and other bits that are preventing water and any feed you might put down from getting to the roots of your grass.
Simply go over the whole lawn with a lawn rake – you'll be surprised how much comes up!
Breathe some air back in
Next is aeration – whether you've had heavy rain recently or not, it's likely that the cold weather might have solidified the ground under your lawn, which makes it hard for water to get through.
Using a garden fork, go around your lawn and puncture holes in about 1-2 inches deep, about a foot apart. This will help to break up the soil a little.
A good, natural feed
Once you've scarified and aerated your lawn, the next step is a good feed. By applying a feed, you'll putting nutrients back into the soil under your lawn for the roots to take up – which will encourage it to grow thicker and greener over the coming weeks and months.
For a natural lawn food that is safe and pesticide-free, we recommend using Miracle-Gro Natural 4 in 1. This new lawn food is 100% natural and safe for pets and children – which can give you real peace of mind.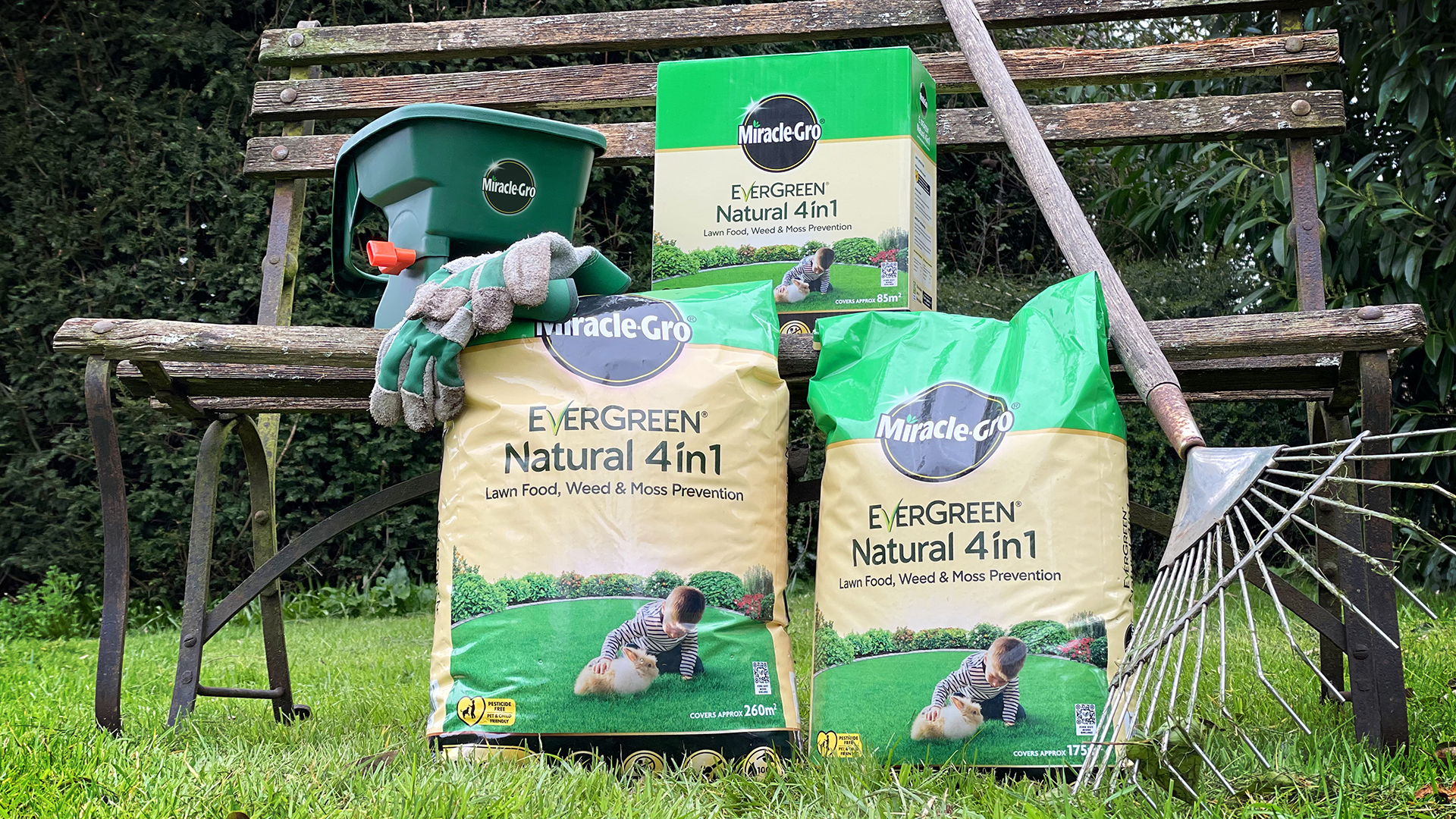 Simply apply it over your lawn using a spreader, water it the following day (if it doesn't rain) and before long, you'll see lush, greener grass. This feed (which also comes in plant-based packaging) also prevents new weeds and moss from springing up across your lawn – which helps it look fantastic.
Care and repair
For bare patches in the lawn that need a little bit more tender loving care, there are solutions to transform them back into thriving green spots once again. The Miracle-Gro EverGreen Lawn Repair Kit will give you results in 5 days. Simply shake and spread the mix over the mowed and cleared spot, using a criss-cross pattern, and rake it in. Once watered in, be sure to keep the soil moist for the next few weeks.
Dogs may be man's best friend, but they aren't always the lawn's best friend. When dogs urinate in a concentrated area, the high amount of nitrogen in their urine can burn the grass, therefore turning the luscious green grass into a brown patch. Fortunately, Miracle-Gro Patch Magic Dog Spot Repair is fast-acting and the seed sprouts in days.
The mix is made up from lawn seed, coir and gypsum which repairs the burnt areas. All you need to do to prepare is rid the spot of any dead grass, loosen the soil, and give it a water, then simply apply the mixture and water in.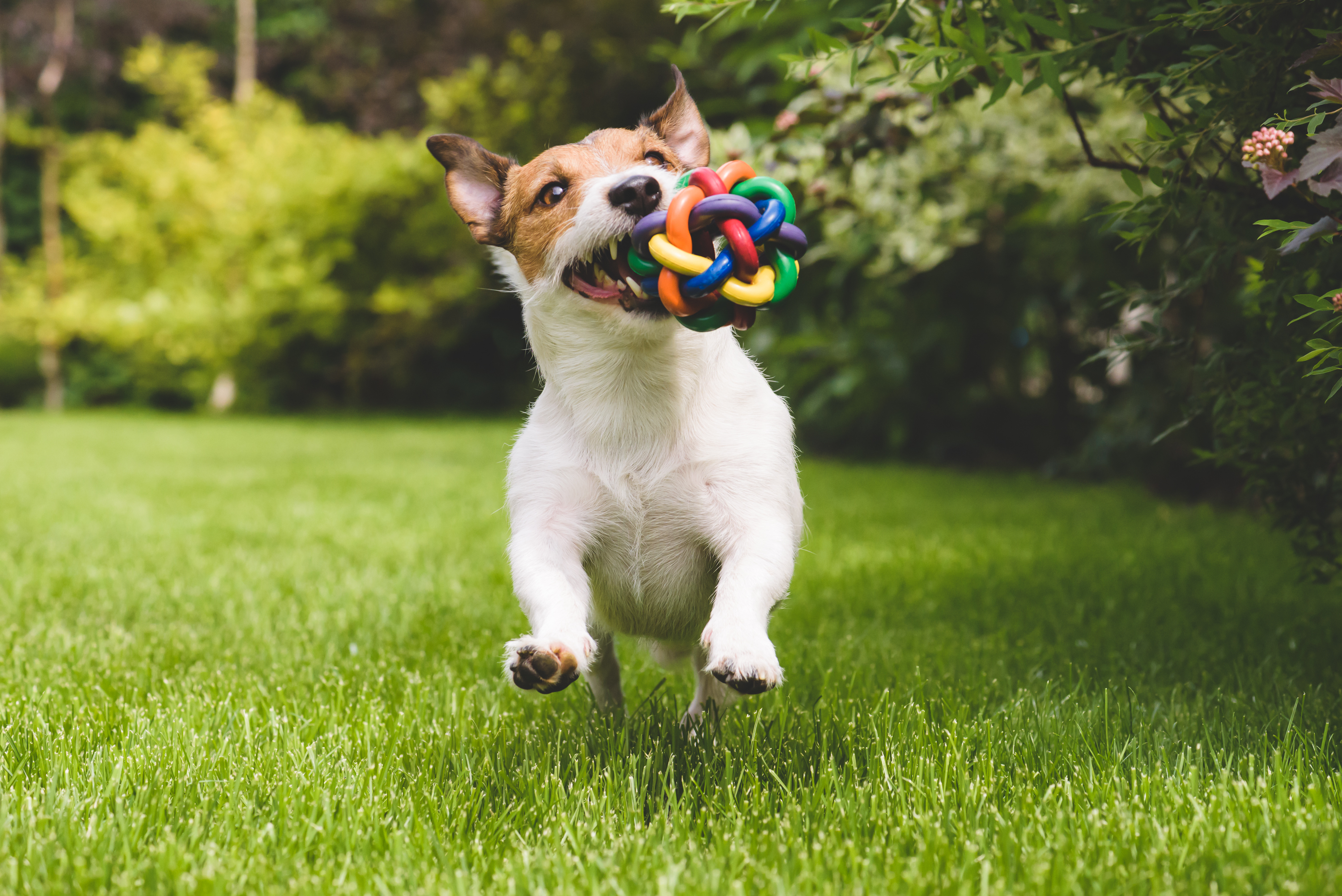 With these tips, your lawn will continue to be its glorious green self. It will be ready to be used as a barbecue area, a classroom for the kids, the stage for a sports day or the place for a picnic in the sunny months.