Take your pick
From shrubs, climbers, rambling roses or miniature varieties for your patio containers, there are plenty of types to choose from, and within those there's a huge range of colours to pick, from classic crimson to peach, cream, white, yellow and orange.
If you are looking for a traditional shrub variety, the contrast of the pure white flowers of 'Madame Hardy' with the deep, green, matt-textured foliage will be a welcome addition to the garden that can be used as hedging or screening for a bit of privacy or to section off a secret nook in the garden for a cottage feeling.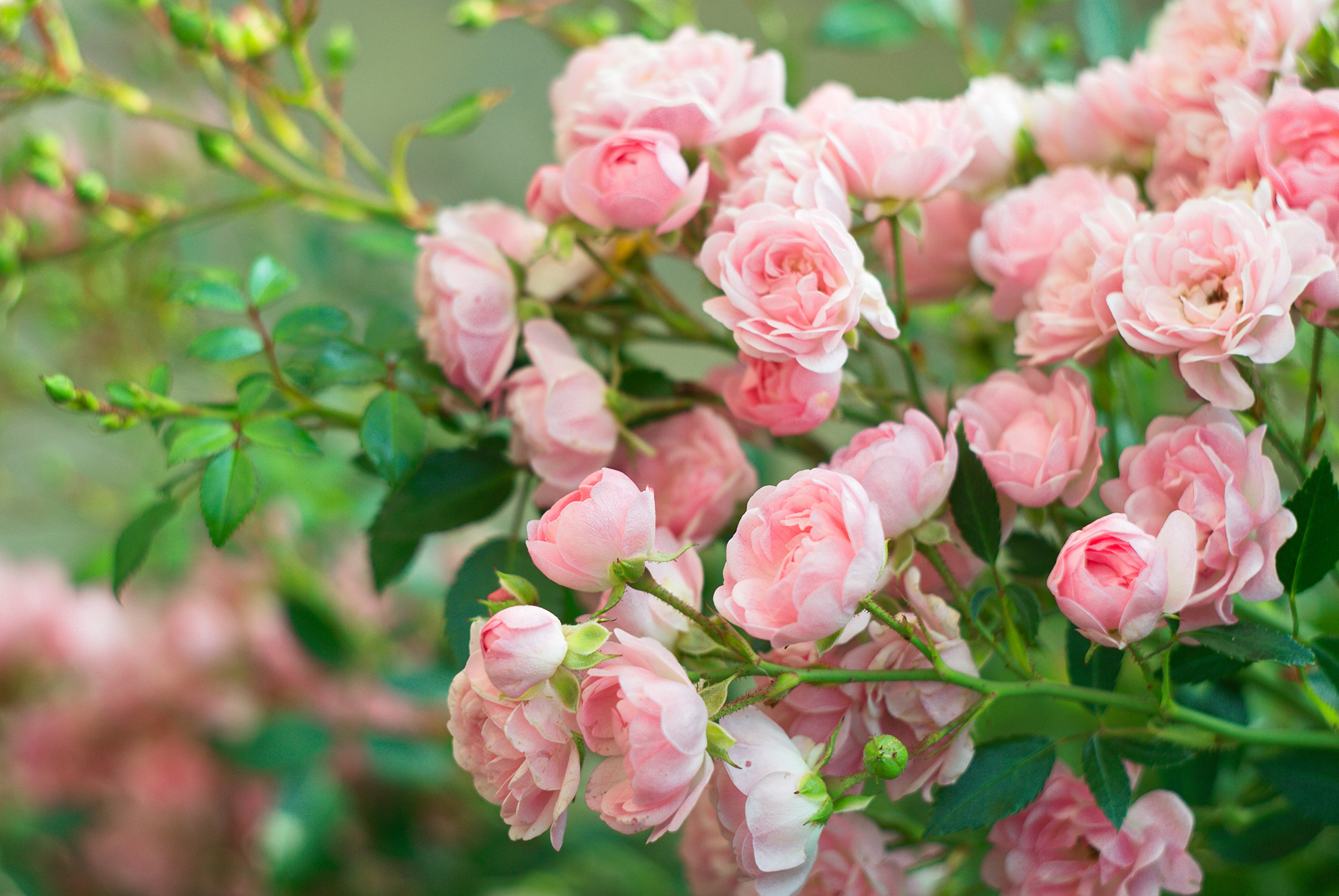 Classic climbing roses often have fragrant flowers like 'Madame Grégoire Staechelin', adding another dimension to the garden with their vertical growth that can beautify walls, pergolas, arches, or obelisks. They are thirsty plants, so prepare to mulch using well-rotted manure like Levington's Essentials Blended Manure, and water well in the summer to keep them growing healthily.
Prime position
Generally, roses are happiest in full sun or in a spot which gets sun for at least 4 hours of the day, but it's ideal to plant them in a position which is sheltered from any harsh winds. Choosing the best place in your garden is key, and by leaving around 60cm for the plant to have sufficient space so they're not battling with other plants for nutrients and water.
When to plant your roses will depend on the type of roses that you have. For containerised or container-grown roses, like [Queen Mother] 'Korquemu', they can be planted any time of the year but it's best to do so as soon as they have been bought. When planting in containers, the special formula in Miracle-Gro Peat Free Premium Rose, Tree & Shrub Compost means it can feed the plant for up to 3 months, whilst the Fibre Smart Technology guarantees an optimum balance of air and water which help the roots to grow healthy and strong.
For bare-root roses they should be planted out as soon as you get them which is typically in late autumn or in early spring just ensuring you avoid planting into the ground in extreme frozen, waterlogged or drought conditions.
Ravenous roses
Some plants have specific needs, and to be graced with these beautiful flowers, it's well worth giving them the nutrients that they desire. The Miracle-Gro Rose & Shrub Concentrated Liquid Plant Food simply needs diluting as required and then to be applied to the soil at the base of the plant which will encourage twice as many blooms to flower, as well as resulting in a healthier looking plant in only 7 days. The added iron in the liquid feed helps to grow greener leaves, so the foliage is spectacular as well as the flowers.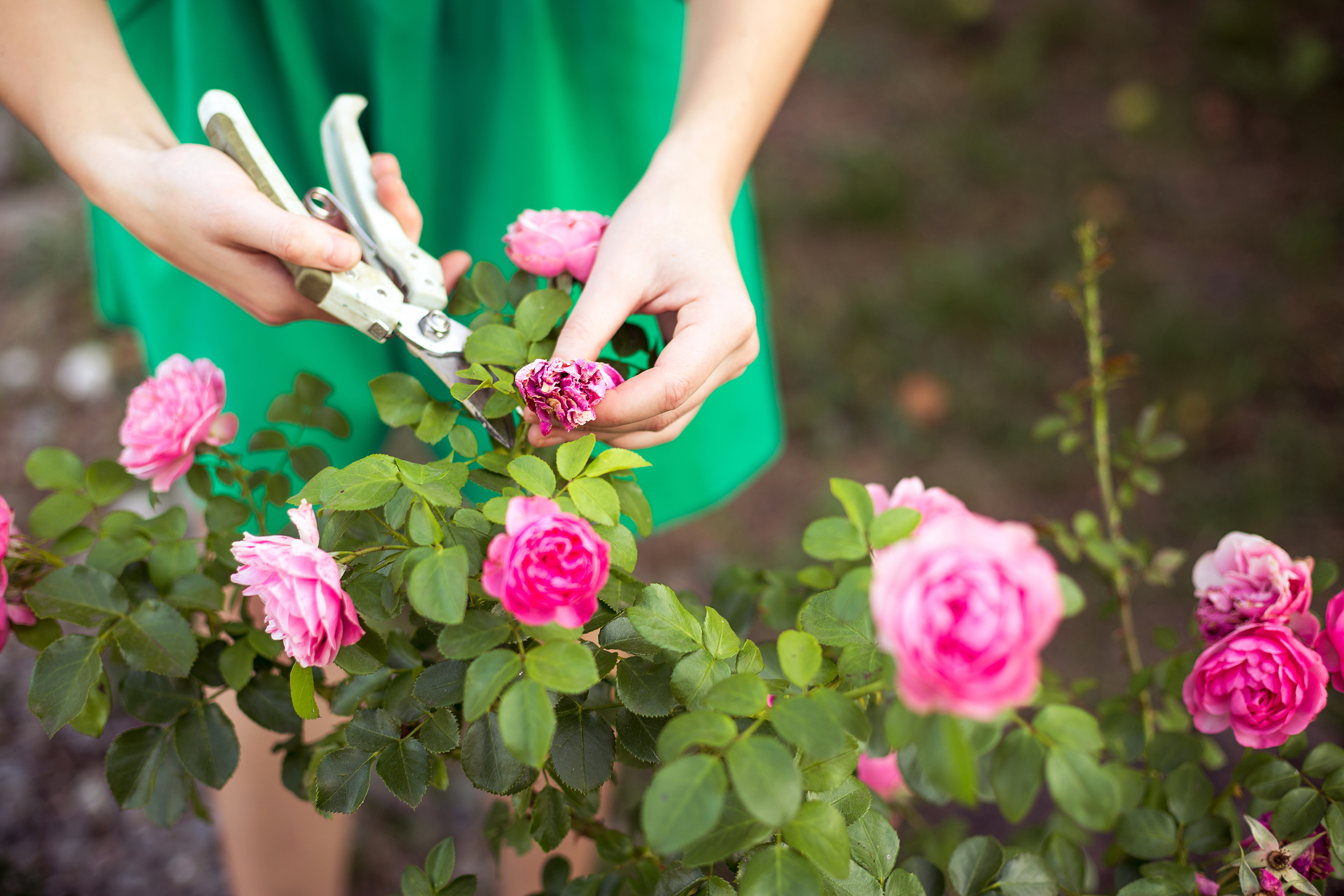 Most soils don't have the perfect balance of all the nutrients, so using a mix of fast action feed as well as slower releasing and continuous feeds will help the plants to really grow their best, so your garden is looking rosy all year round. Miracle-Gro Rose & Shrub Continuous Release Plant Food has added magnesium for healthier growth. Just one application per season will be enough with this convenient feed that feeds roses and shrubs for 6 months using the Smart Release Feed which is activated when the plants are actively growing.
Upkeep and care
Along with the rest of your garden, watering is best done in the early morning, so that plants have time to drain and dry, and so the heat of the sun doesn't scorch the plants or cause the water to evaporate. As deep-rooted plants, whilst they are establishing a trickling hosepipe is a good way to water to give the roots a good soaking. Although, due to their deep-rooted nature, if they are planted in the ground, once established they only need an occasional water.
Deadhead any spent blooms as they appear before they can set seed and that will also encourage more flower to appear. To make the most of your beautiful roses, whether they are shrubs or ground cover, is to prune them to keep them looking tidy, and the best part is you can prune them in autumn, early winter or spring, anytime when there isn't frosty conditions.
Even with top care, diseases can get to your beautiful blooms, but RoseClear 3 in 1 Action is easy to apply and ready to use, simply spray directly onto the leaves until they are wet which will protect the plants.
So, whether you're going for a classic or contemporary cottage look, or you want to add some traditional roses to your urban jungle, there will be a rose to climb, ramble or cover your space, or sit cosy in a container.